Chrissy Teigen Just Got Dropped By A Huge Retailer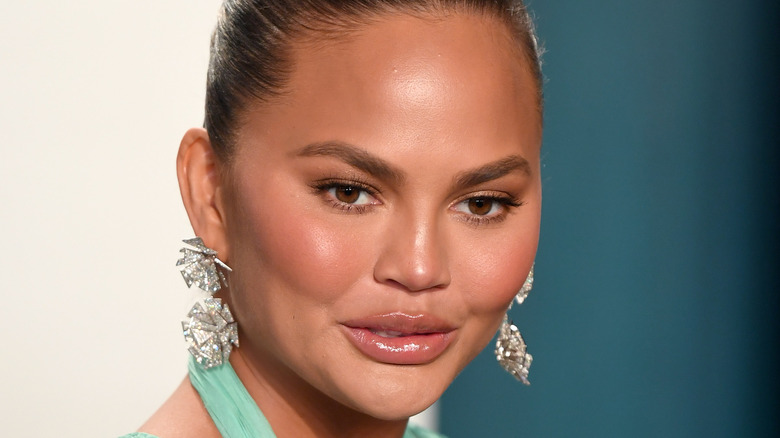 Karwai Tang/Getty Images
Chrissy Teigen, known for her witty social media presence, is now making headlines for a far more disturbing reason. Courtney Stodden, who recently came out as non-binary, revealed that they were the victim of cyberbullying at the hands of Chrissy Teigen in 2011 during an explosive interview with the Daily Beast. "She wouldn't just publicly tweet about wanting me to take 'a dirt nap' but would privately DM me and tell me to kill myself. Things like, 'I can't wait for you to die,'" the model revealed. They were just 16 years old when they received these messages.
This wasn't the first time Stodden called out the "Cravings" author. In March, they tweeted how ironic it was that the "Lip Sync Battle" host was quitting Twitter. "What a shame @chrissyteigen is leaving Twitter," they tweeted, alongside a screengrab of a tweet Teigen had posted in 2011 that read "saying courtney stodden's FB got shut down for being 'too sexy' is like saying the nazis were just meanies. As in, not quite."
Just as these revelations of Teigen's cyberbullying came to light, a big retailer dropped her cookware line. Read on to find out who it was and why they're no longer selling her products.
Target drops Chrissy Teigen's line of cookware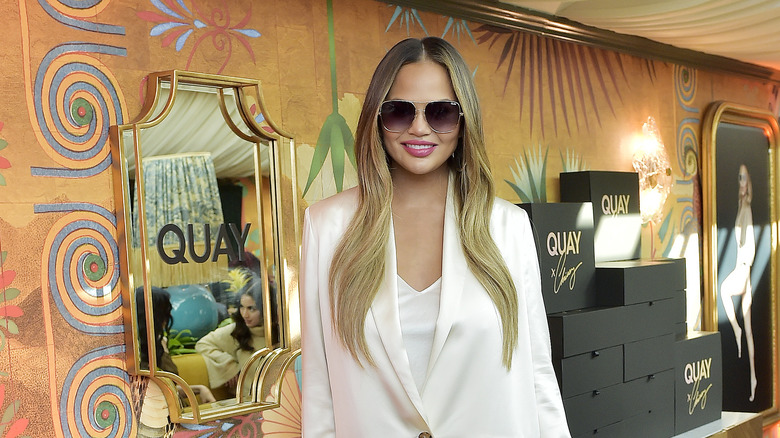 Stefanie Keenan/Getty Images
Chrissy Teigen's line of cookware, Cravings by Chrissy Teigen, is no longer being sold in Target stores. While this was revealed around the time of Teigen's cyberbullying scandal with Stodden, a Target spokesperson told Page Six they had parted ways with the Sports Illustrated model back in December 2020, and they officially pulled her products last month, well before the cyberbullying accusations came to light.
"We made the mutual decision in December to no longer carry the cookware line, given our continued focus on brands we develop and that can only be found at Target," the spokesperson said. Teigen's cookware line, once exclusively sold at Target, can be found on her website as well as other retailers like Macy's and Amazon. A source close to the mom of two told TMZ, "All of these business moves were in motion long before Courtney, rightfully, raised their issues with Chrissy's treatment of them." The insider also said the decision was "mutual and amicable."
Teigen's cookbooks, "Cravings" and "Cravings: Hungry For More" are still available at Target.