How Much Is Taylour Paige Actually Worth?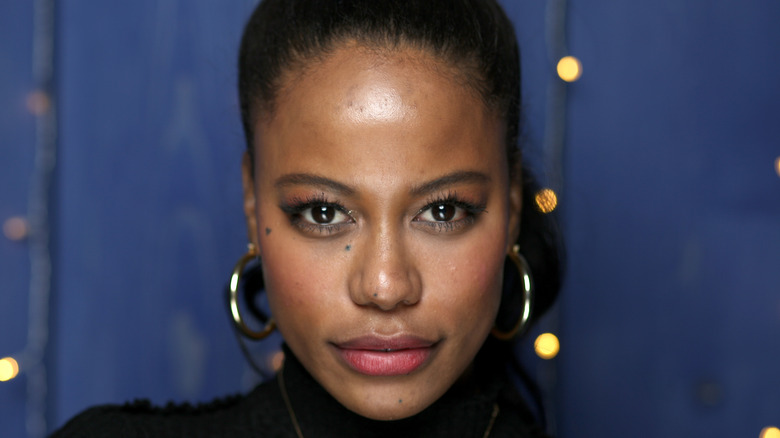 Rich Polk/Getty Images
Taylour Paige captivated audiences in 2020 as Dussie Mae in the critically acclaimed "Ma Rainey's Black Bottom," which cemented her place among Hollywood's elite. Prior to that, the trained dancer appeared on three seasons of VH1's dance-centric crowd-pleaser "Hit the Floor," and appeared in "White Boy Rick" (via IMDb). Paige's success led to her name being attached to several buzz-worthy projects which included being cast as the female lead in the "Toxic Avenger" reboot, via Screen Rant.
"Black Bottom" may have put the actor's name on the map, but she credits her work on a previous project for helping her develop the Dussie Mae character. Paige was cast as the lead in "Zola" which was based on the epic viral 148-tweet Twitter tirade from Detroit-based stripper A'Ziah "Zola" King, as per Pop Sugar. Even though that movie was filmed prior to "Black Bottom" the release date was pushed back until the summer of 2021.
On the surface, the characters of Dussie and Zola appear dissimilar, but Paige found commonalities between them. "Zola and Dussie both, regardless of their environment, have a sense of integrity as to who they are," she told Elle in December 2020. To prepare for the role, the actor took a different type of stage. "I didn't want to be a dancer trying to strip," she told Wonderland about the role. "I wanted to go and be a stripper b***h."
That dedication has proved to be beneficial to Paige, not just professionally, but financially. Keep reading to see what else motivated Paige to briefly become a stripper.
Why Taylour Paige gives back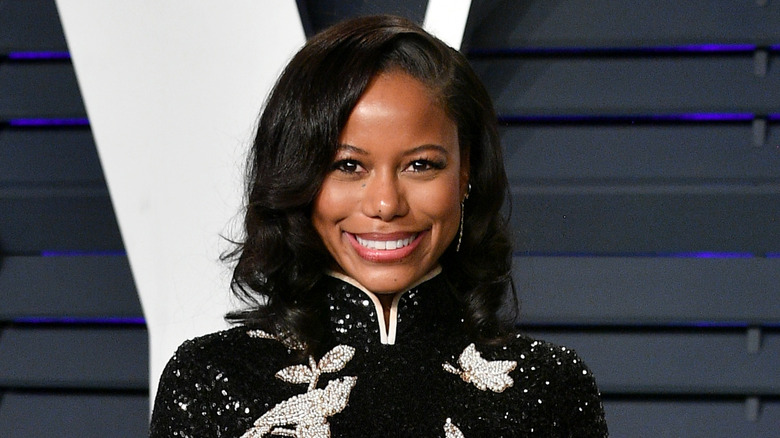 Dia Dipasupil/Getty Images
Taylour Paige nabbed a prestigious role in "Ma Rainey's Black Bottom" but early in her career she was more motivated by the paycheck than the acclaim. "I think in the beginning of my twenties, I was desperate to make money and I took the first thing that was available," she told Nylon in April 2021. Those roles allowed the actor to become financially comfortable, and she has a net worth of around $1.5 million, as per Full Celebs.
Cash was also a motivating factor when the "Boogie" actor became a stripper at a Los Angeles strip club to prepare for her role in "Zola." "I really needed the money, and I was like, 'F**k it, what better time?' I wanted to go in with that mentality, because it was true," she told Pop Sugar in February 2020. Paige believes the movie is about a Black woman defying the odds to make ends meet. "Why wouldn't a 20-year-old try and make $5,000 in one night instead of working in a restaurant?" she said. It helped the actor build for not only that character, but future roles. "I took away a great sense of agency and confidence," she reflected.
Paige is a firm believer in donating the money she has amassed to charitable causes. "You have a good career and make some money ... But what are you leaving behind?" she said to Entertainment Tonight in March 2021.