Royal Expert Makes Bold Claim After Harry's Attack On Charles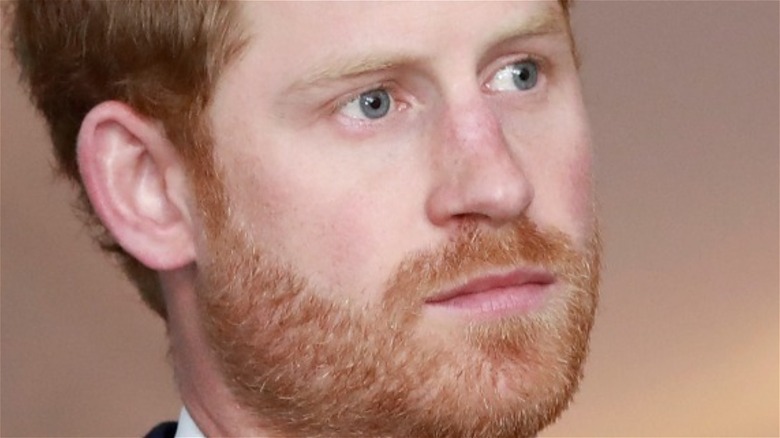 John Phillips/Getty
The other experts are weighing in after Prince Harry spoke to the "Armchair Expert" himself, Dax Shepard. And it seems as if at least one royal connoisseur is not a fan of Harry's latest interview and how he bashed his father, Prince Charles. In fact, Robert Jobson made his feelings clear when he spoke to Page Six about the Duke of Sussex's claims and even questioned his character. Talk about getting personal!
After seeing Prince Charles for the first time in more than a year at Prince Philip's funeral, many thought that the father and son would kiss and make up after the Oprah Winfrey interview fiasco. But an Us Weekly source reported that the pair "didn't resolve their differences" and that they had "barely communicated." So, Harry crossed the pond and decided to shred his father's parenting skills instead. 
The Duke of Sussex bemoaned the "genetic pain and suffering that gets passed on anyway" and promised, "I'm going to make sure I break that cycle so that I don't pass it on." He continued his soul-baring, admitting, "I never saw it, I never knew about it, and then suddenly I started to piece it together and go, 'OK, so this is where he went to school, this is what happened, I know this about his life, I also know that is connected to his parents." Of course, Harry delivered the gut-wrenching punchline with the necessary gravitas, stating, "He treated me the way he was treated." A dagger to the heart!
Critic calls out Prince Harry's actions against Prince Charles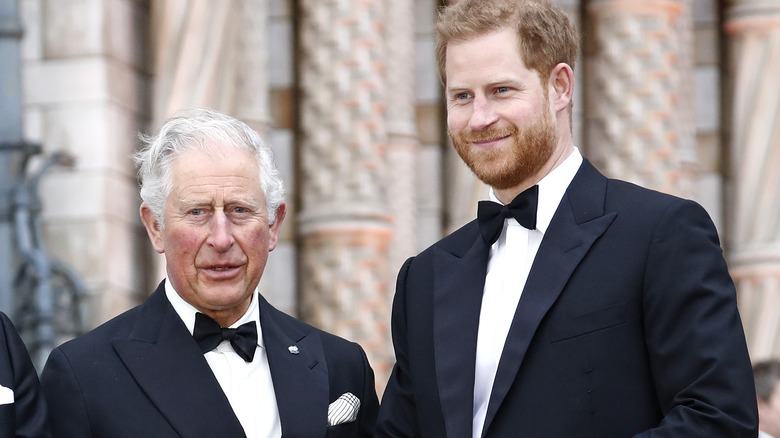 John Phillips/Getty Images
Robert Jobson, well-known royal biographer and author of "Prince Philip's Century," thought that Prince Harry's latest words about his father were the ultimate read. According to Page Six, Jobson didn't spare The Spare's feelings and doled out some harsh criticism about the interview and its timing. 
"To start saying things within weeks of his grandfather's funeral seems ungracious," he said. After all, Queen Elizabeth is still in mourning and the United Kingdom is still trying to deal with her loss. Jobson pointed out, "He's talking about his father, who's just lost his own dad, going through his own traumas and mental health issues. Surely he should support Charles now more than ever and I don't know why he's done it." Ouch! Harry and Meghan Markle were very vocal about her struggles with her mental health, but are not considering Prince Charles in the same way.
"He is very self-indulged," Jobson claimed, before adding, "He doesn't seem to care about anybody's feelings but himself. His father has just lost his own father, his grandmother has just lost her husband, her confidant of over 70 years, so for me, it's quite selfish." Harry knows how the royal institution harmed his life and has been open about his experience. Here's to hoping he and Charles can get together for a productive heart-to-heart ... and soon.
If you or someone you know is struggling with mental health, please contact the Crisis Text Line by texting HOME to 741741, call the National Alliance on Mental Illness helpline at 1-800-950-NAMI (6264), or visit the National Institute of Mental Health website.