The Super Bizarre Bedtime Rule The Royal Family Has To Follow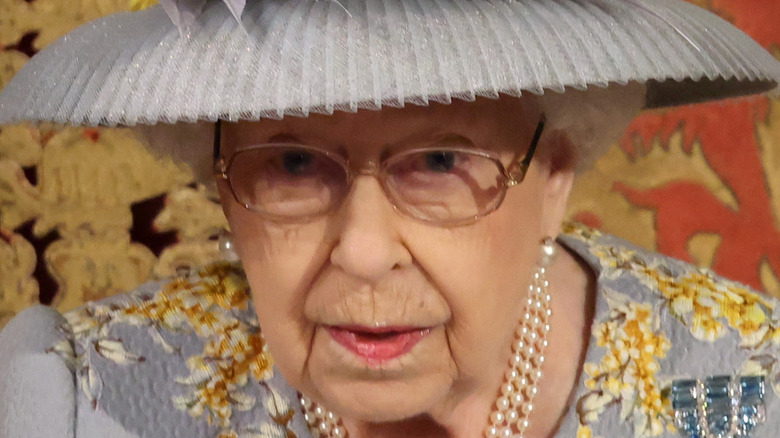 Chris Jackson/Getty Images
It's no secret that the British royal family is known for doing some pretty weird things. Re: they don't eat shellfish, normal people aren't supposed to touch them, and the queen celebrates her birthday twice a year, per Insider. And as of 2021, the royal family isn't known for being the nicest or most sympathetic bunch of relatives either.
Prince Harry and Meghan Markle aired their grievances with the family in a CBS-televised, tell-all interview in March detailing their time after their May 2018 nuptials and issues with hostility from the British press, racism, and mental health, amongst others, with "The Firm," as some dub it, reported The New York Times. "I went to the institution, and I said that I needed to go somewhere to get help, I said I'd never felt this way before," Meghan told interviewer and media maven Oprah Winfrey (via CNN). "...And I was told that I couldn't, that it wouldn't be good for the institution." 
Knowing about their odd behaviors and their treatment towards senior members, what's another rule the royal family follows? Read on to find out!
They can't go to bed until the queen turns in for the night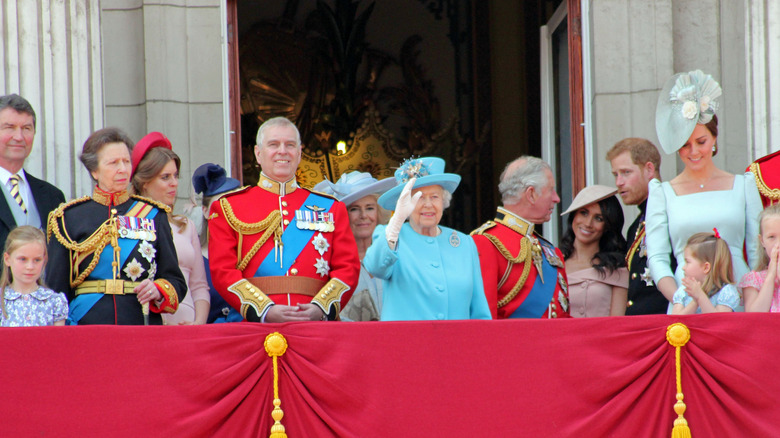 Shutterstock
There's another bizarre rule that the royal family has to follow, and this one's a doozy, and oddly has to deal with bedtime. No one is allowed to go to bed and sleep before the queen does, according to PureWow. There's no telling how long this rule has been in place, but it's an important one. And unlike most stereotypes regarding the elderly, the queen goes to bed late. She "tucks in at midnight," according to Zarife Hardy, a coach at the Australian School of Etiquette (via PureWow). "Nobody felt it right to go to bed before the queen did," said Sir William Heseltine, the queen's former private secretary.
While this nightly ritual may be normal for members of the royal family, there was one person who married into the family who simply couldn't follow it. The "People's Princess," Princess Diana and late mother to Princes William and Harry, reportedly was not able to wait for the queen to go to bed. Diana would often excuse herself early and get her well-deserved beauty sleep. Whether you're a night owl like Queen Elizabeth II or not, a bedtime rule seems a bit too bizarre, even for the royal family.