Inside Dick Van Dyke's Relationship With Mary Tyler Moore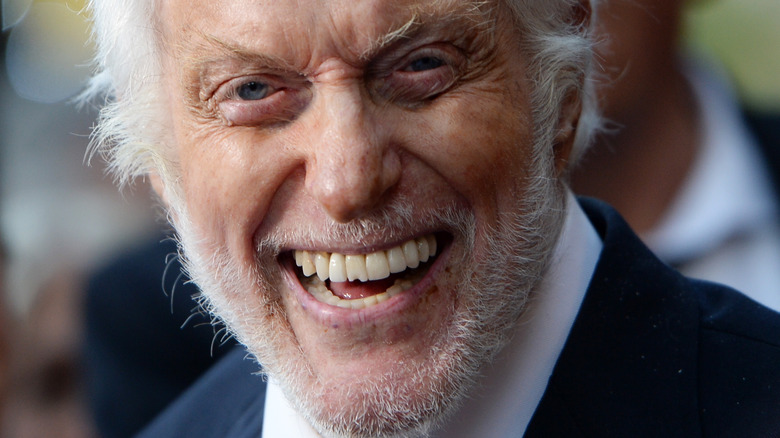 Amanda Edwards/Getty Images
Dick Van Dyke and Mary Tyler Moore had one of the most iconic sitcom marriages of all time, but their real-life friendship was even more charming than their on-screen chemistry.
The pair first met because Moore told one very important lie: In order to audition for "The Dick Van Dyke Show," she pretended to be two years older than she actually was, per MeTV. Van Dyke later admitted that the 11-year age difference between them initially put him off, but that Moore soon won everyone over with her talent.
"She was 23 years old, gorgeous of course, and had a kind of mid-Atlantic accent. She sounded a little bit like Katharine Hepburn. My first question was, 'Can this girl do comedy?' After that I said, 'She's a little young for me,'" Van Dyke revealed, recalling their first meeting with the The Hollywood Reporter in 2017. "I got to be on hand and watch her grow into the talent she became," he added, emphasizing her comedic timing and charisma. "She was just the best." And the rest, as they say, is history.
Dick Van Dyke and Mary Tyler Moore had a 'teenage crush' on each other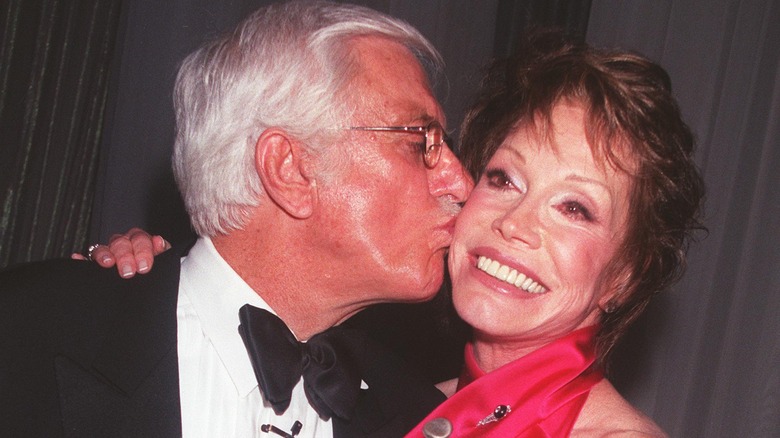 Denny Keeler/Getty Images
Reminiscing together on Larry King in 2003, per Bustle, Dick Van Dyke and Mary Tyler Moore revealed that they had an instant connection.
"I loved him. I loved his kindness," Moore told King, explaining why she felt such an immediate affinity with the older actor. "I loved his humor and his dance. Everything about him I loved and I connected to." Van Dyke also admitted that they "absolutely" had "a little crush on each other" while shooting the sitcom. He then shared what a psychologist had once told him: that their constant laughter during takes was proof of a mutual attraction. "It's sexual tension," Moore added jokingly. "And that's how you release it." 
While talking to Oprah in 2016, Van Dyke again referred to the "teenage crush" they had on each other, per HuffPost. He described their flirtation as "fun" and shared how their working process was "like improv." And after Moore's death in 2017, Van Dyke told The Hollywood Reporter that Moore picked up comedy "so fast" that she had everyone laughing after only a few episodes. "That show was the best five years of my life," he reminisced. "Outside of her family, I don't think there was anyone more proud of her than I was. Just to watch her grow was such a thrill for me."
"She left an imprint on television comedy," he concluded. Indeed, she did.