Why Is Justin Bieber's Clothing Line Named Drew House?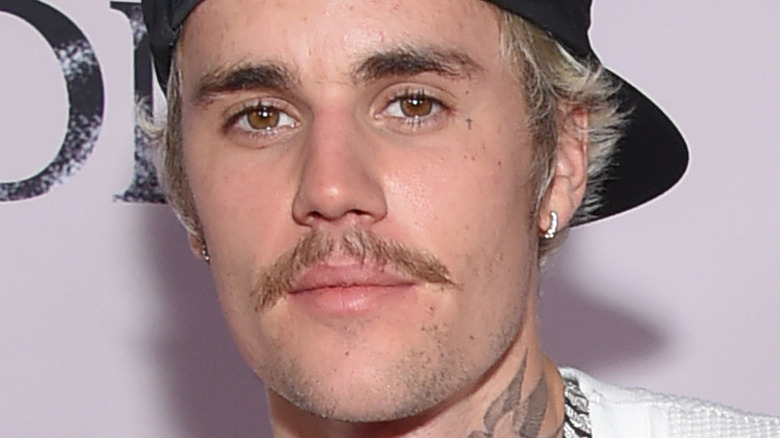 Shutterstock
Justin Bieber seems to have the Midas touch whenever he sets his mind to something. Of course, his main line of work is music but he's pretty nifty at everything else too. This is why he has such a massive net worth, even beating fellow pop star Ariana Grande.
Part of the reason we are still obsessed with him is because Bieber has had such an incredible transformation from 12 to 27. We've watched the "Sorry" singer go through some rough patches but he pulled through, in large part thanks to the positive influence his wife, Hailey Bieber. This transformation from Bieber has included an entrepreneurial one and he's expanded his empire to include a clothing line called Drew House.
Fun fact: Bieber sent a very special item from his clothing line to Victoria Beckham and she jokingly said she'd "rather die" than wear them. But it was all in good fun. Speaking of Drew House, where did this name come from? We've got the story.
Drew happens to be Bieber's middle name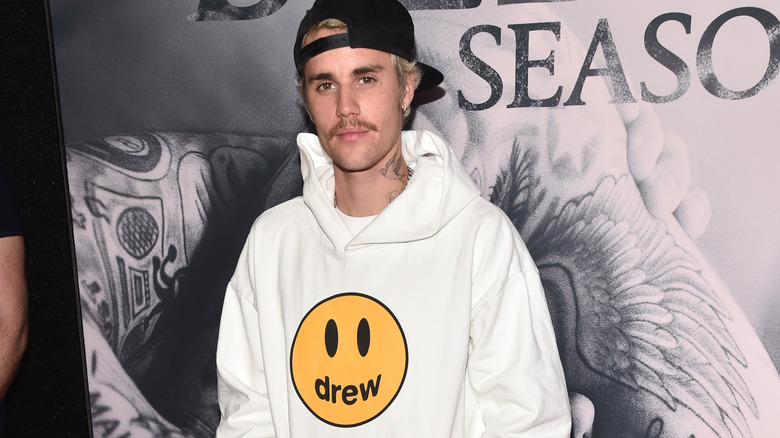 Alberto E. Rodriguez/Getty Images
Justin Bieber's House of Drew brand is notoriously casual for such a pretentious name. Bieber started the line with his former stylist, Ryan Good, according to GQ, kicking things off by selling a pair of cheap hotel slippers featuring the iconic smiley face.
The brand started making waves around early 2019, and interestingly, the website and advertising doesn't feature Bieber. Of course, he wears the clothes but unlike other celebrity brands, he isn't all over the site or ads. The website is also notably minimal and offers a brand message: "drew house is a place where you can be yourself. blah blah blah blahsdbksjdfhl wear like you don't care. come chill. k. Bye."
So where did Bieber get the name for this brand? It just so happens that Drew is the pop star's middle name, according to W Magazine. The outlet points out that Bieber trademarked the words "Drew," "The House of Drew," and "La Maison Drew" in February 2018. While he can play around with the name, Drew is the common denominator.
Clearly, Bieber's following in the footsteps of other iconic celebrities who use lesser-known parts of their names when creating brands, like Rihanna using her last name for her Fenty brand. It's a great way to both stay involved, but remain slightly removed from the face of the line. And clearly, judging from the success of Drew House, Bieber's plan is a hit.