The Truth About Tony Bennett's Former Connection To The Mob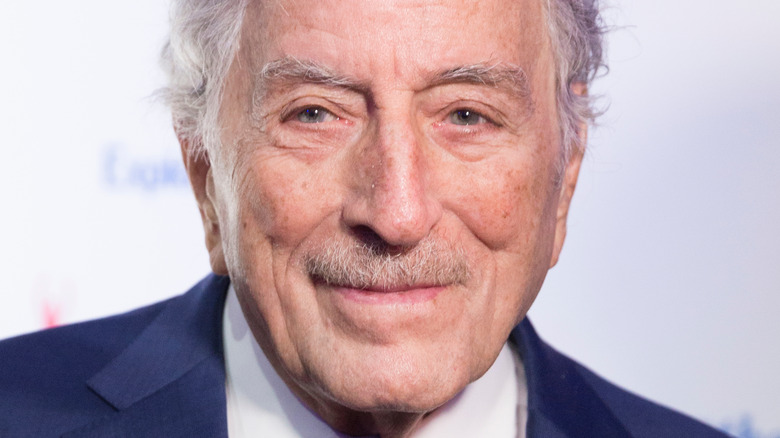 Shutterstock
Tony Bennett is in the same class of Italian American, New York-area crooners of the 1950s as Frank Sinatra. In fact, the two were close friends. But, while Sinatra's ties to the mob are relatively well-documented, Bennett maintains a particularly clean-cut, uncontroversial public image. Even so, Bennett was not entirely untouched by the presence of organized crime in the '50s music scene.
David Evanier's 2011 biography "All The Things You Are: The Life of Tony Bennett" covers triumphs in the singer's life, from his World War II service in the 1940s to his activity during the civil rights movement of the 1960s. But the book also explores some of Bennett's troubles, such as his misuse of cocaine and pills in the 1970s and his connections to the mob at the onset of his singing career, per the Daily News.
"The wiseguys controlled the clubs all across the country, from the Copacabana in New York to the 500 Club in Atlantic City," Evanier wrote. "The truth was that the mob made you or destroyed you."
While the mob had a small hand in making Tony Bennett a household name, the singer's mob ties did not manage to destroy him.
The mob helped finance Tony Bennett's career in its early days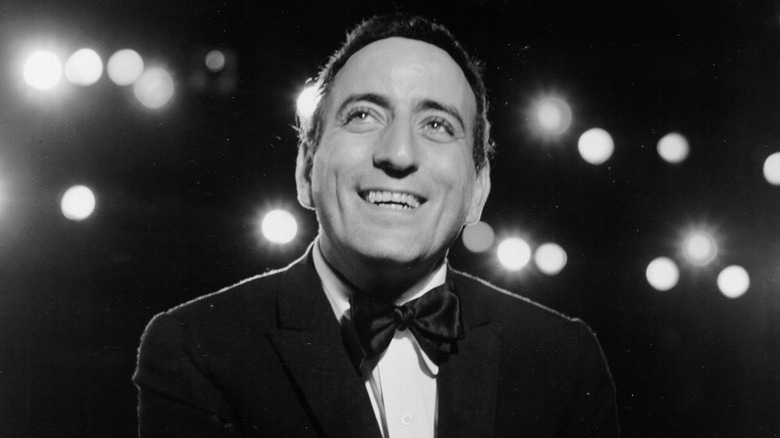 Michael Ochs Archives/Getty Images
In "All The Things You Are: The Life of Tony Bennett," biographer David Evanier wrote that Bennett's career was given a leg up with financing and nightclub access by members of Al Capone's mob "family." 
"Although he wanted nothing to do with them, they were simply impossible to ignore or escape," Evanier wrote. However, the biographer also wrote that Bennett managed to "escape" his mob ties, or at least loosen them, by paying the mob $600,000 in the late 1960s, per the Daily News. Evanier supported this claim by citing sources including Bennett's fellow musicians and his former manager, Derek Boulton.
According to the Daily News, Bennett's son and manager, Danny Bennett, was upset about the "inaccuracies" in the way his father was portrayed in the biography.
In response, Evanier told the outlet that he consulted more than 60 sources for the biography. He added, "There are no inaccuracies ... I celebrate [Tony], but not in a way [Danny] wants. [Tony is] not Snow White, but no one is."