The Truth About Kathy Hilton And Lisa Vanderpump's Friendship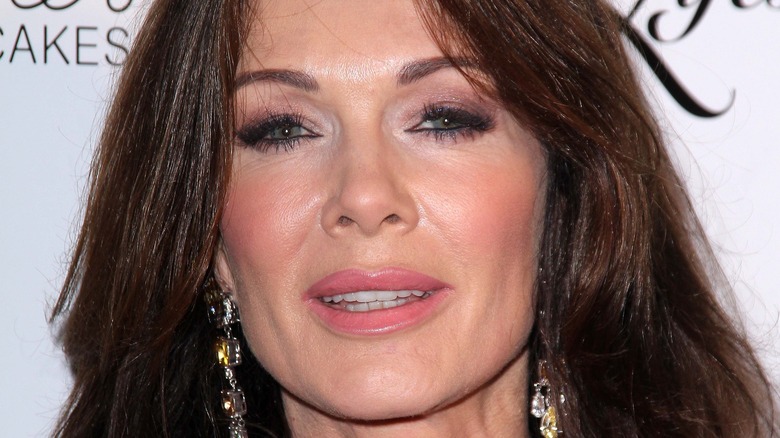 Shutterstock
"Real Housewives of Beverly Hills" fans will remember all the drama that surrounded Lisa Vanderpump's series exit in 2019. Things came to a head between Lisa and longtime frenemy Kyle Richards when Kyle refused to believe that Lisa wasn't selling defamatory stories to the press about co-star Dorit Kemsley abandoning a rescue dog. Lisa made a dramatic midseason departure after she and her husband Ken Todd kicked Kyle out of their palatial estate ("Goodbye Kyle!!").
On top of her refusal to continue filming, Lisa also refused to show up to the reunion, which is a big Bravo no-no. Even without its most snarky Brit, the show went on, and new women joined the cast. A few seasons later, producers announced that Kathy Hilton, Paris Hilton's mother and Kyle's sister, would be joining the show as an official friend.
All eyes turned to Lisa, as fans wondered what the fallen star would think of her close friend landing a spot on a show, upon which she was no longer welcome. Below, we've got all the deets on Lisa and Kathy's surprising friendship.
Lisa Vanderpump and Kathy Hilton have a unique relationship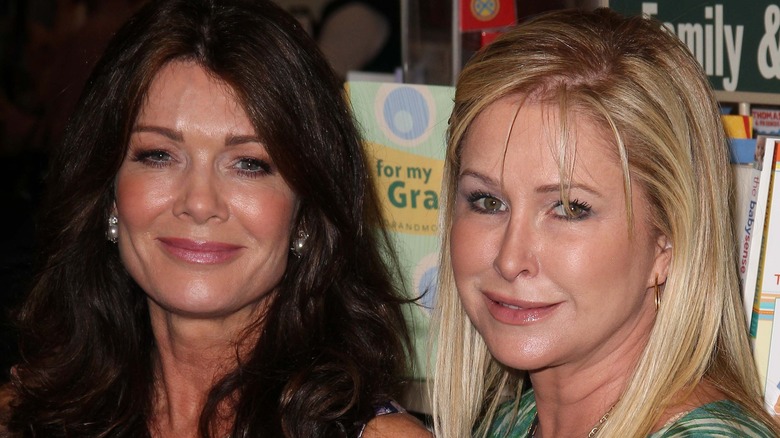 Shutterstock
Kathy Hilton and Lisa Vanderpump spent years running in the same Beverly Hills social circle. Lisa's close friendship/rivalry with Kyle Richards meant that she and Kathy saw each other around pretty often. Apparently, they really hit it off, and so Lisa couldn't be more excited at the news about Kathy joining the new season of "Real Housewives of Beverly Hills."
"Kathy won't take any nonsense. I like it when anybody changes the dynamic in a group," Lisa told Hollywood Life in April. "I like Kathy." Just because Lisa is rooting for Kathy, though, doesn't mean that she particularly cares about the show. "I don't follow the show anymore since I walked away," Lisa said.
Kathy has spoken equally as highly of Lisa in the past. In 2019, weeks after Lisa's departure, Kathy told Us Weekly she was confident that "no one can replace Lisa." It's true, it's not easy to replace Lisa, probably the second most recognizable person on Bravo after Andy Cohen.
Still, Lisa doesn't regret walking away from "RHOBH." Lisa reiterated to Hollywood Life that she was happy for her old friend's new opportunity but that she believed everything worked out for the best. "On Housewives you saw a lot of my life, but it was just too toxic at that time for me," Lisa shared. "At that time I just couldn't deal with it anymore. I just walked away. I couldn't even complete the series."