Here's How Much Keith Richards Is Really Worth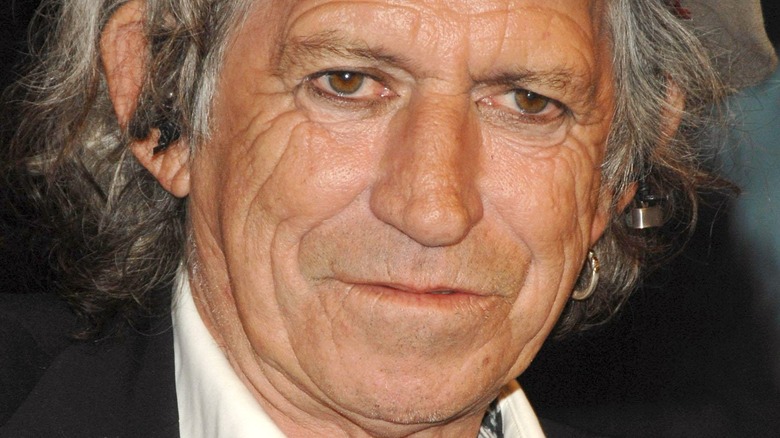 Shutterstock
Is there a duo more iconic than Keith Richards and Mick Jagger? We'll wait. The pair solidified the prototype of the rock star, thanks to musical careers that have spanned decades. Obviously, there are and have been more members of the Rolling Stones than just those two, but somehow Richards and Jagger seem to be the featured faces. The pair of rockers is really tight and has a solid friendship ... with a few disagreements along the way, but hey, who hasn't?
Richards has had an eventful life outside of his remarkable career with the Rolling Stones. He has famously battled a drug addiction for years, which was so intense that Richards was exiled from France. On a happier note, the guitarist has a happy marriage with wife, Patti Hansen, that's lasted almost 40 years.
While Richards has certainly had wild and difficult moments in his life, it hasn't all been bad. And speaking of the silver lining, the guitarist is worth a ton of money. Here's the scoop.
Keith Richards brings in major money — and not just from music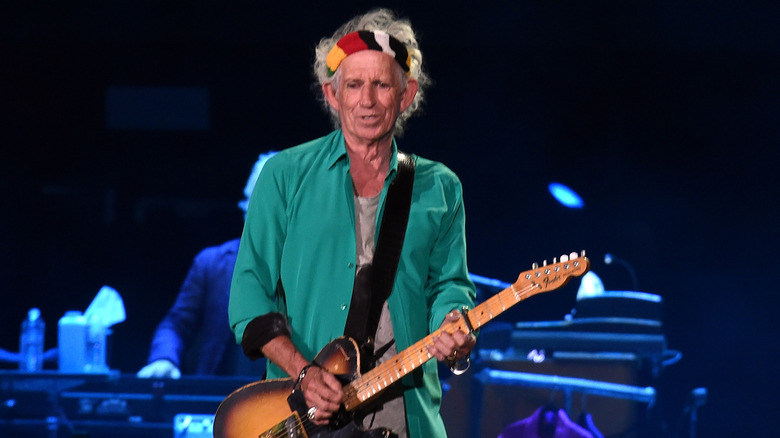 Kevin Winter/Getty Images
The Rolling Stones are far from being paupers and our eyeliner-wearing guitarist is no exception. Keith Richards is worth a whopping $500 million, according to Celebrity Net Worth.
Where does this haul of cash come from? For starters, the Rolling Stones have sold over 200 million albums, according to Showbiz CheatSheet. Another key element to their success is the fact that they continue to tour. According to their official website, the Stones were preparing for their 2020 "No Filter" tour. The only reason they had to postpone was because of the coronavirus pandemic. Clearly, it isn't their age slowing them down.
Richards' money comes from other sources too. In 2010, he released his memoir, "Life," which The New York Times called "intense, elemental, utterly distinctive and achingly, emotionally direct." So the memoir was obviously a hit in terms of critical reception as well as sales. Richards also has been involved in many movies; for some, he worked on the soundtracks, but "Pirates of the Caribbean" fans will recognize him as Captain Teague, according to his IMDb credits. Clearly, Richards' success comes from talent, hard work, and a long life.