The Real Meaning Behind 'Intentions' By Justin Bieber Ft. Quavo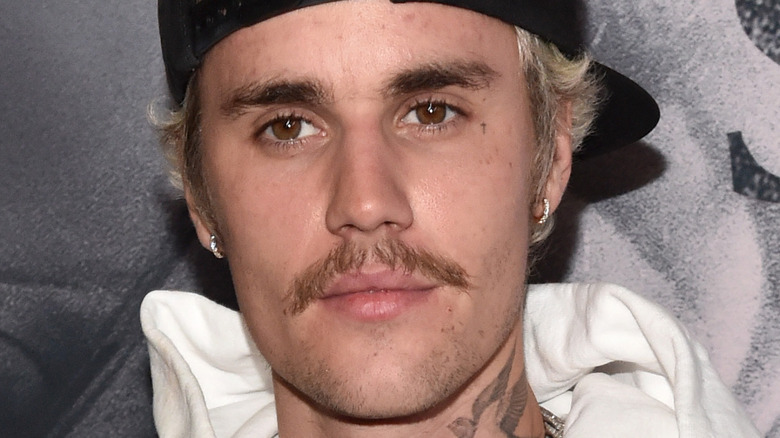 Alberto E. Rodriguez/Getty Images
Pretty much every Justin Bieber song just stays on your mind (and as a part of your playlist) for days at a time. His single "Intentions" featuring Migos rapper Quavo is no different. The beat is infectious and the lyrics are sweet. In the first lines of the track, he sings, "Picture perfect, you don't need no filter / Gorgeous, make 'em drop dead, you a killer," per Genius. Seemingly, the words are about Justin's wife Hailey Bieber, since he is singing about a current love interest in the song. The line "Stay in the kitchen cookin' up, got your own bread" is probably referring to Hailey's solo entrepreneurial pursuits since "bread" is often used as slang for "money."
In another verse, the Canadian sings, "Shout-out to your mom and dad for makin' you / Standin' ovation, they did a great job raisin' you." Sure, this could be about anyone, but it just makes the most sense for him to be praising Hailey in the song, especially since he sings, "When I create, you're my muse" right after those lyrics. And, again, she's clearly his biggest muse. In the chorus, he shares, "Shower you with all my attention / Yeah, these are my only intentions," which is most likely his way of reaffirming that Hailey is a priority to him.
While the song's lyrics seem to be a pretty obvious ode to Hailey, the track's music video had different intentions (pun intended).
Justin Bieber's 'Intentions' video focused on giving back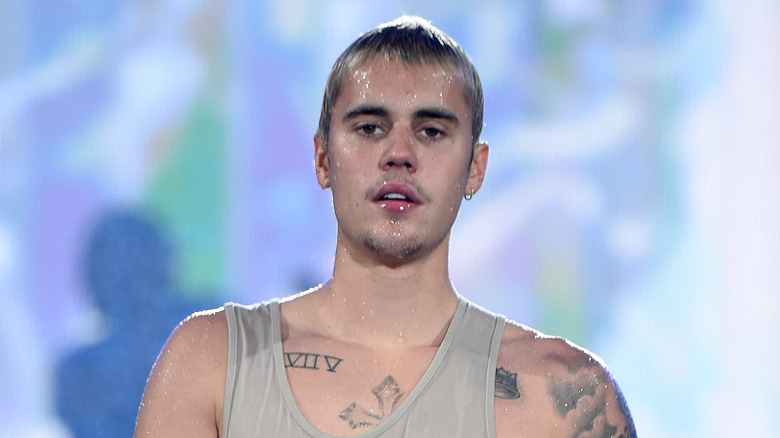 Kevin Mazur/Getty Images
Justin Bieber's "Intentions" music video was focused on Alexandria House, a non-profit organization with a mission to "help women and children move from crisis to stability," according to MTV News. The video focuses on three women who "share their stories of education, homelessness, and foster care" while "working to make a difference for others who are struggling." Justin even gave away a car in the video. Additionally, the end of the video includes the announcement of the Intentions Fund, which was established to provide support for Alexandria House.
During a February 2020 appearance on MTV's "Fresh Out Live," Bieber explained, "I think we just wanted to shine a light on the social issues that were happening in our world." The singer added, "I just want to make people aware of the hurting and broken people that are suffering in humanity and really just do my best to make a difference in the best possible way." He also explained the song's title, remarking, "I think a lot of us forget, me included, we forget to set intentions, you know?"
"As humans, we get caught up in our everyday struggles and worries and you know I think what we set our intentions on makes a difference on the outcome of our life and the quality of the life that we live," he added. 
While the lyrics of the song are seemingly about Justin's wife Hailey Bieber, the video was obviously meant to make a difference.