The Real Meaning Behind 'Anyone' By Justin Bieber Lyrics Explained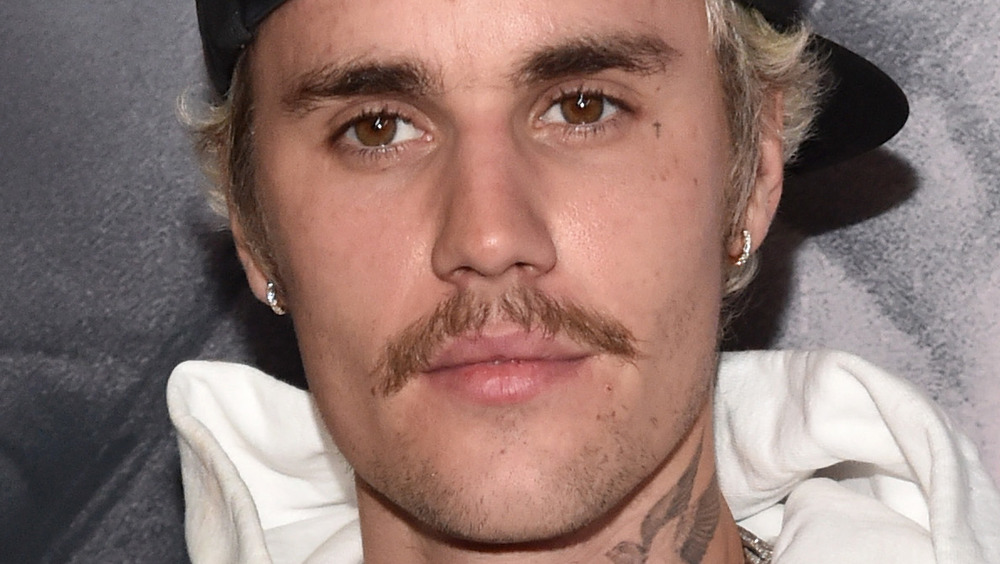 Alberto E. Rodriguez/Getty Images
Justin Bieber closed out 2020 with a bang, releasing new singles from his then-upcoming album Justice. Just a year after the release of his fifth studio album Changes, Bieber continued to explore various genres in his sixth project, which included fan-favorite singles like "Holy" and "Lonely."
"I can't think of a better way to close out 2020 and kick off 2021 than celebrating with my fans all over the world and sharing this new music with them," said the pop singer in a statement (via Rolling Stone) upon the release of the music video for his single "Anyone." "Music has gotten us all through so much this year, and for me personally it's been healing and transformative. 'Anyone' is such a special, hopeful, anthemic song. It sets the tone for a brighter new year full of hope and possibility."
The music video for the single featured Bieber (without any tattoos) dressed as Rocky, the boxer from the famous film series, while NCIS actress Zoey Deutch takes the role of leading lady in the video, according to Genius. But what — or who — is the love song really about? You can probably guess.
Justin Bieber expresses some marital love on "Anyone"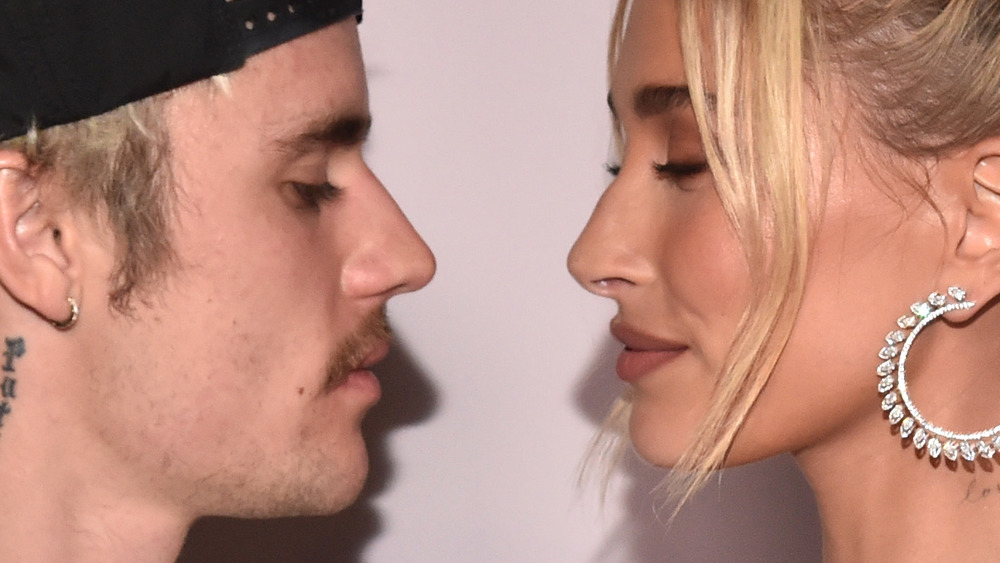 Alberto E. Rodriguez/Getty Images
With lyrics like, "you are the only one I'll ever love /Yeah, you, if it's not you, it's not anyone/ Lookin' back on my life, you're the only good I've ever done/Yeah, you, if it's not you, it's not anyone, not anyone," there's no question that Justin Bieber's single "Anyone" has to be about his one true love: his wife.
According to Genius, the first single for the pop singer in 2021 is "about his love for his wife Hailey Baldwin Bieber, expressing that he is and he will always be there for her regardless of anything."
The Biebers first obtained a marriage license in September 2018, a year before their highly talked about wedding in 2019.  As Hailey told Harper's Bazaar, "We were friends first for a really long time before there was anything romantic. But we always knew that we were aligned on what we wanted in our future." The model continued, "We had talked about wanting to be married young and having a family young and building a life. Even before we knew we wanted to be with each other."
"Anyone" isn't the only track off Justice that explores the Biebers' marital relationship. Justin released tracks "Loved By You" and "Off My Face," as well as a song titled "Hailey," which seems is safe to assume is also dedicated to his wife.