Lil Uzi Vert And City Girls' JT Just Took A Big Step In Their Relationship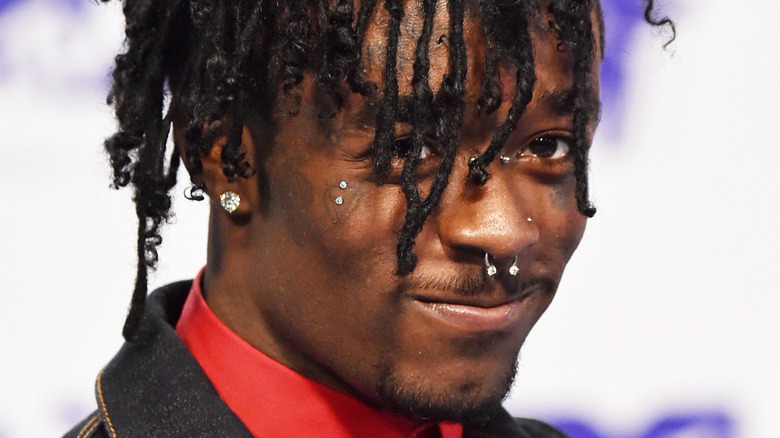 Frazer Harrison/Getty Images
Lil Uzi Vert and JT's relationship seems to be going extremely well. Not too long ago, the City Girls' rapper sat with REVOLT.TV's "Respectfully Justin," where she revealed some interesting things about her relationship. For example, she dished about her and Lil Uzi's first date, which consisted of a shopping spree at the Louis Vuitton store, some Taco Bell, and a whole lot of cash.
According to JT, Lil Uzi showed up with a bag full of cash and told her to take whatever she could fit in her purse. And, unfortunately, JT's bag was very small. "I could only fit $30,000, and I was so mad," she said. In the same interview, JT gushed about her new man. "I don't want to keep talking because I don't want it to seem like I'm bragging. I have a good man," JT admitted. "I didn't even know he was a good man. I was f**king with him for almost two years before I found out he was a good man."
Over the past few months, the couple traded lovey-dovey messages on social media, professing their love to each other in front of their millions of followers. Lil Uzi's most recent Instagram post, however, seems to have topped them all.
JT and Lil Uzi got their names tattooed on each other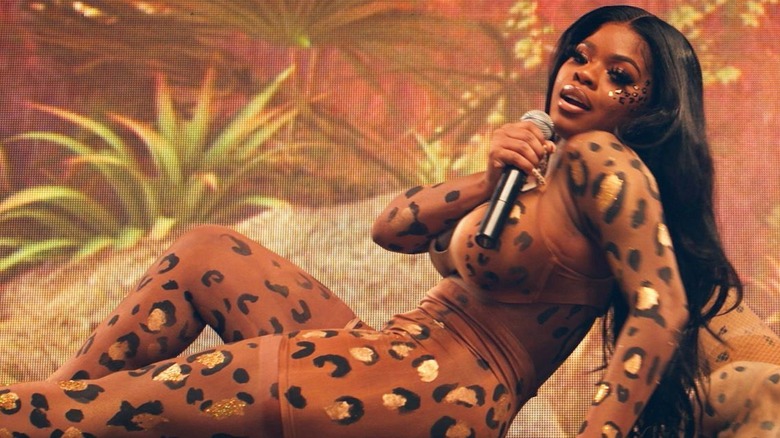 2020hha/Getty Images
Taking to Instagram Stories on May 16, Lil Uzi Vert posted a photo of his and JT's hands. And, judging by the picture, the two seem to have gotten matching tattoos. Lil Uzi's hand now sports a giant "JT" tattoo, while the City Girls rapper has "Uzi" tattooed on her wrist.
As always, fans didn't take long to react to the news. "No way JT is a city girl anymore with that uzi tattoo. No way," one fan tweeted. "The way that the Citygirls been doing allat hollering about not falling in love w/ these ni***s & yet JT out here sprinting to tattoo parlors behind Uzi.." another one commented on Twitter. JT's response didn't take long, either. "I really don't be trying to piss y'all off, sorry I don't have to hop ni**a to ni**a to be a city girl," she said in a recent tweet (via The Shade Room).
Are Lil Uzi and JT about to move in together? They might, if the Philadelphia rapper's recent purchase is anything to go by. As reported by The Dirt, Lil Uzi recently bought a $4.4 million glass-walled home in Bell Canyon, California. The 7,021-square-foot mansion comes with five bedrooms and five-and-a-half bathrooms, so there's plenty of space for JT, too.