The Truth About Tony Bennett And Frank Sinatra's Relationship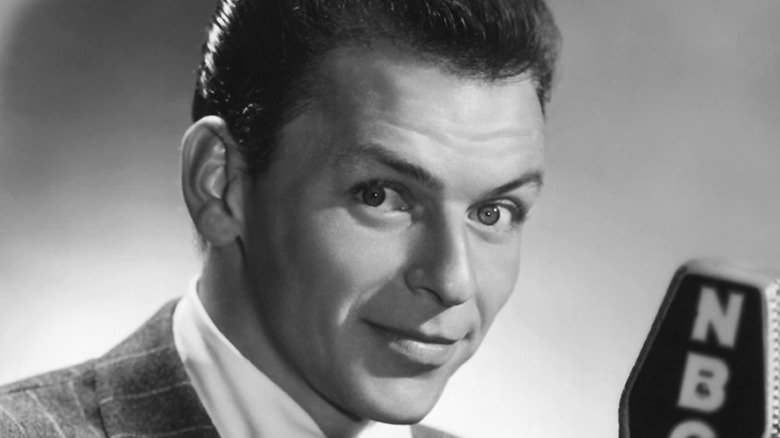 Donaldson Collection/Getty Images
As Tony Bennett launched his career in the early 1950s, Columbia Records executive Mitch Miller warned him not to mimic Frank Sinatra, per The South Platte Sentinel. Yet, while Bennett found his own groove with pop tunes, he grew into a crooner on par with Sinatra as the decade progressed. Instead of creating any kind of rivalry, however, their respective styles and success led to a supportive friendship that would last until Sinatra's death in 1998.
"For my money, Tony Bennett is the best singer in the business," Sinatra said during an interview for the April 23, 1965 issue of Life magazine (via Billboard). "He excites me when I watch him. He moves me. He's the singer who gets across what the composer has in mind, and probably a little more." Bennett echoed Sinatra's sentiments in a 2016 interview on "The Tonight Show Starring Jimmy Fallon." "I was his favorite, and he was my favorite, and I couldn't get over it," he said. "Because he was a phenomenal artist, a beautiful singer, and a great person."
Bennett has discussed his relationship with Sinatra in several interviews over the years, and even established New York's Frank Sinatra School of the Arts in 2001, per The New York Times. Here are some of Bennett's revelations about his friend and supporter, Sinatra.
Tony Bennett has raved about Frank Sinatra's "loyalty" and generosity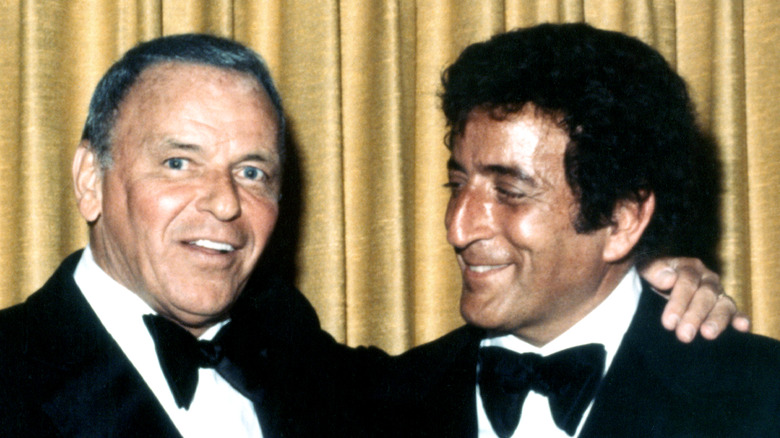 Michael Ochs Archives/Getty Images
On December 11, 2015 — the day that would have been Frank Sinatra's 100th birthday — Time published a piece written in honor of the late star by his friend, Tony Bennett. "Loyalty: That one word overrides anything else you need to know about Sinatra," Bennett wrote. "And of course it worked both ways with him. If he loved someone, he loved them for life. It didn't matter if you were the queen of England or a waiter."
Bennett went on to describe Sinatra as an "Everyman" and "a very, very sensitive, nice person." Bennett recalled a time toward the end of his mother's life when she was watching Sinatra on TV, and Sinatra made a point to say that "Tony Bennett was his favorite guy in the whole world." "My mother's face lit up like a Christmas tree — this image will stay with me as long as I live," Bennett wrote. "That was the kind of small thing he would do that would make such a big difference."
During a 2016 interview on "The Tonight Show Starring Jimmy Fallon," Bennett recalled meeting Sinatra for the first time at the Paramount Theatre in New York City, where the singer had calmed his nerves about performing for vast crowds. "He taught me that the audience are your friends," Bennett told Fallon. "They come to see you."
In his Time article, Bennett remembered Sinatra's generosity: "He poured a lot of champagne for a lot of people — and he loved to do the pouring."