J. Cole's Net Worth Is Much Higher Than You Think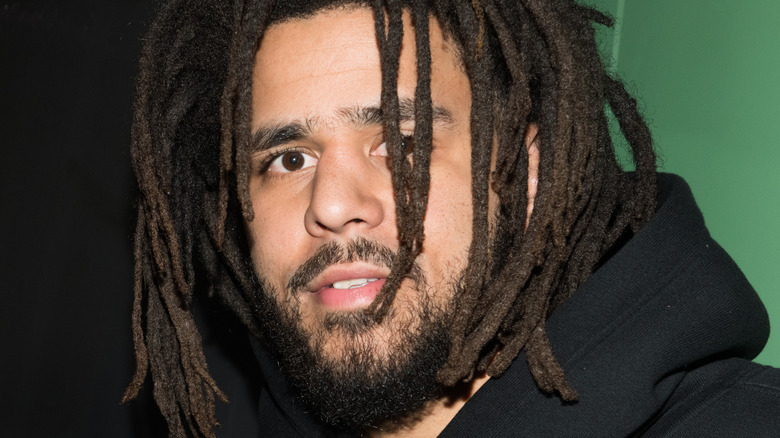 Noam Galai/Getty Images
Love it or hate it, J. Cole is one of the most popular rappers today. His new project, "The Off-Season," was released on May 14 and is already breaking records. As reported by Revolt, the album is projected to become the highest-grossing album of 2021 so far. All of the tracks included in "The Off-Season" are also expected to appear on the Top 40 of Billboard's Hot 100, which would make this the first album with over 10 songs to achieve this.
So, all in all, Cole is having a pretty good year so far. Apart from his most recent achievements, the North Carolina rapper already counts one Grammy Award for Best Rap Song and one Billboard Music Award for Top Rap Album. All of his albums have hit No. 1 on the Billboard 200 Albums chart, with some of them (such as "KOD" and "4 Your Eyez Only") famously lacking features from other rappers.
Despite all of his accolades, Cole is known for being one of the most humble and private rappers today, steering away from flashy jewelry and outfits — unlike some of his colleagues. But as the saying goes, never judge a book by its cover — Cole's net worth may actually surprise you.
J. Cole's net worth isn't all that humble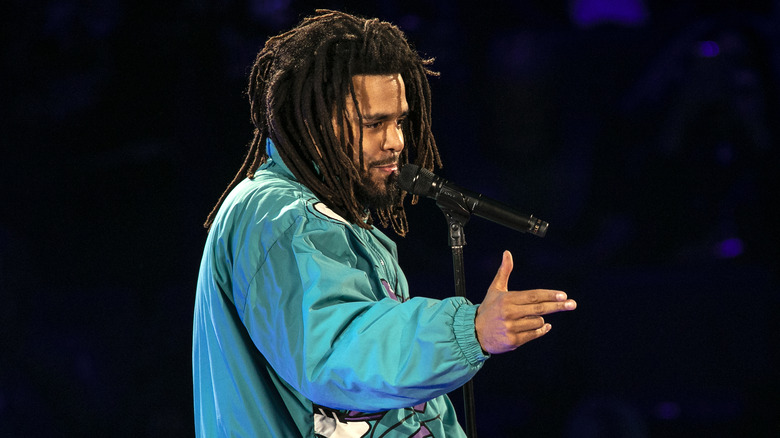 Jeff Hahne/Getty Images
J. Cole's outfits may be modest, but his bank account isn't. According to Celebrity Net Worth, the rapper is currently worth $60 million, surpassing flashy entertainers such as Cardi B, Lil Baby, and more. 
Speaking with Tavis Smiley in 2015, however, Cole said that money won't bring happiness. "Buying my mom a house, the fame, the accolades, having people say 'Yo, you really are the best in the game'. I thought those things would bring the happiness," he said. "Then when those things came, the happiness wasn't there." He later doubled down on his comments in an interview with Billboard, explaining that he doesn't really like being famous. "Of course, there was a money aspect to it. I want to take care of my mom and my family," he said. "The part that I never considered was being famous. I overlooked the s*** that would come with [success]. Now I'm like, "F**k, I can't."
How is Cole investing his millions, though? The rapper owns a music label, Dreamville Records — which includes acts such as Bas, Ari Lennox, EarthGang, J.I.D. — as well as the Dreamville Foundation. Cole's label has recently expanded into content production too, launching a studio named Dreamville Ventures, per Variety.
Cole has recently expanded into sports, but not in the way you may think. On May 16, he made his professional basketball debut in the Basketball Africa League with Rwanda's Patriots, scoring three points and two assists in just 18 minutes, per ESPN.