How Willie Nelson Got In Trouble With The IRS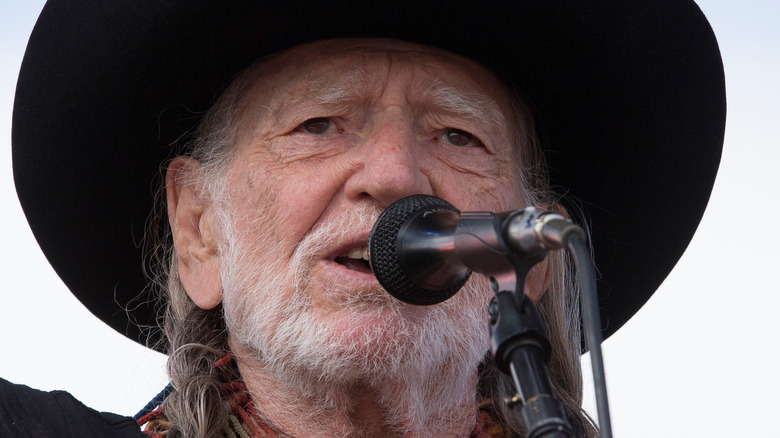 Shutterstock
Willie Nelson is a legend, plain and simple. At 88 years old, he's seen it all — quite literally. Over the course of his career, which began in 1955, he has released 95 studio albums, 13 live albums, and 51 compilation albums, per Texas Monthly. The first album, "...And Then I Wrote," was released in 1962, while his most recent album, "That's Life," is a compilation of Frank Sinatra covers and was released in February.
Nelson is as well known for being a marijuana enthusiast as he is a musician. When Nelson announced in 2019 that he was giving up smoking because of breathing issues, people couldn't wrap their heads around it. No one needed to worry, as his son Lukas said, there's a lot of other ways to ingest marijuana in 2021, per Click 2 Houston.
Today, Nelson has his own line of marijuana products, Willie's Reserve, and marijuana is legal or decriminalized in many states. But it wasn't all that long ago that he had a bunch of legal trouble due to his love of weed. The first time he was arrested for possession was in 1974 in Dallas. Then, in 1977, while heading to the Bahamas to perform, customs found marijuana in the pocket of his jeans and arrested him. He was banned from the Bahamas as a result, Celebrity Net Worth reports. Along with intermittent marijuana busts in the decades since, Nelson's most recent weed-related arrest occurred in 2010, per Billboard.
Nelson also has had trouble with the IRS. Keep reading to find out the creative way the country icon paid off his IRS debt.
Willie Nelson was once $16.7 million in IRS debt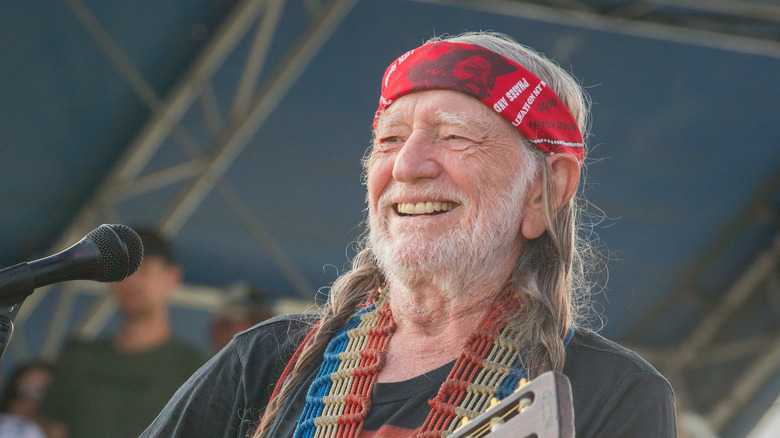 Shutterstock
On November 9, 1990, Willie Nelson's assets were seized by the IRS. He had a tax bill of $16.7 million as the result of some bad investments he made in a tax shelter in the early 1980s that was later determined to be illegal by the IRS, per History.com. His attorneys convinced the IRS to accept a settlement of $6 million, but, Nelson didn't even have that. After all, he does have a reputation for being generous and free-spending for a reason.
Nelson was afraid that he wouldn't be able to negotiate a settlement with the IRS and had his guitar, Trigger, removed from his house in Texas and shipped to him in Hawaii, where he was golfing when his home was raided by the feds, History.com reports. He famously said at the time, "As long as I have my guitar, I'll be fine."
Nelson then recorded and released the album, "The IRS Tapes: Who Will Buy My Memories?" The album poked fun at the situation he was in. Nelson's fans took the title literally and bought much of his property when the government auctioned it off and then returned it to him, Taste of Country reports. The proceeds from the album and the auction of his property settled his IRS debt.
Like we said at the beginning of this article, Willie Nelson is a legend.