This Is Why Jodie Turner-Smith Believes The Royal Family Had A 'Terrible Missed Opportunity' With Meghan Markle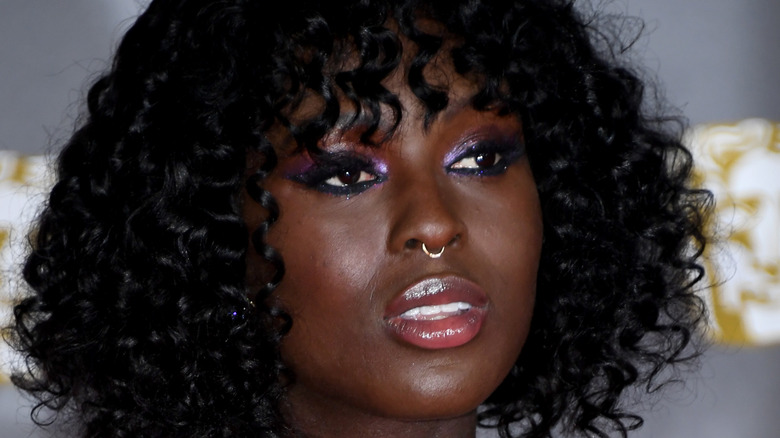 Gareth Cattermole/Getty Images
Jodie Turner-Smith has proven that she's one of the actors of her generation that we should all look out for. Born in the U.K. and raised in Maryland, according to People, Turner-Smith has made a name for herself in Hollywood, playing characters like Melantha Jhirl in Syfy's "Nightflyers" and Queen in 2019's "Queen & Slim." She also just so happens to be married to one of everyone's 1990s crushes, Joshua Jackson, who's known for his role in "Dawson's Creek" as Pacey Witter. "We high five each other all the time about how great we chose," she told People (via PopSugar) on her relationship with Jackson. "We're like, 'You did a great job choosing,' and then we're like, 'Yeah, you too.'" The two even share a daughter together named Janie, born in April 2020, per Elle.
Turner-Smith is still acting even with her little family in tow, and her latest role is that of a storied royal member of the Tudors who lost her head. With her upcoming role as the titular character in the "Anne Boleyn" miniseries, Turner-Smith knows a few things about being a British royal — or at least about playing one. Given her latest role, the actor also had a few things to say about the royal family's drama. Read on to find out what she said!
Jodie Turner-Smith doesn't think race should hinder success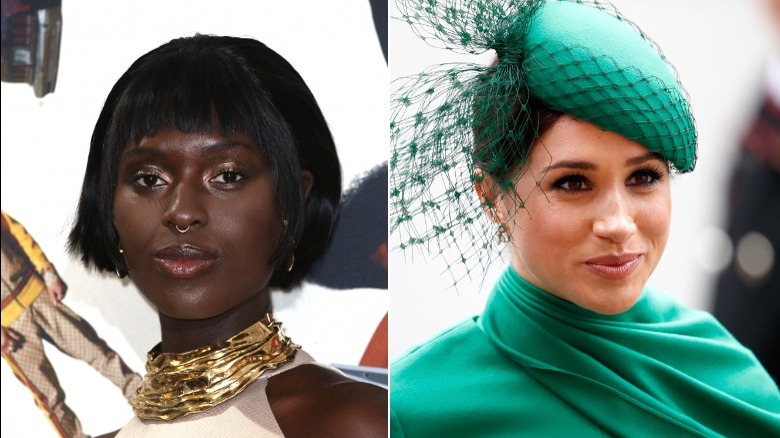 Lia Toby, Max Mumby/indigo/Getty Images
Jodie Turner-Smith is gearing up to play Anne Boleyn in the "Anne Boleyn" TV miniseries, which premieres on Channel 5 in May and announced via Instagram. It's also no secret that Turner-Smith has strong opinions on what's occurring in the zeitgeist. She's not afraid to say that she doesn't want to raise her kids in the U.S., according to the Sunday Times (via People), and she made the decision to give birth to her daughter, Janie, at home because of how systemic racism is increasing the mortality rates of Black women, as she wrote in an article for British Vogue.
Now, Turner-Smith's latest stance involves Meghan Markle, the royal family, and race. Turner-Smith feels that race should never be a barrier to success, and that the royal family should have embraced her difference more to bring the institution into the modern world. When asked whether she saw Meghan as a "great modernizer of the monarchy," Turner-Smith told The Telegraph: "I think that Meghan could have been that." She continued, "It was a terrible missed opportunity, the way in which it was not allowed to be something that really modernizes that institution, and to change it to something for the better. I think that's why there's dysfunction there." While there's no shortage of critics of the monarchy right now, maybe Turner-Smith's words will carry more weight coming from a (TV) queen.