How Much Is Jacques Pepin Actually Worth?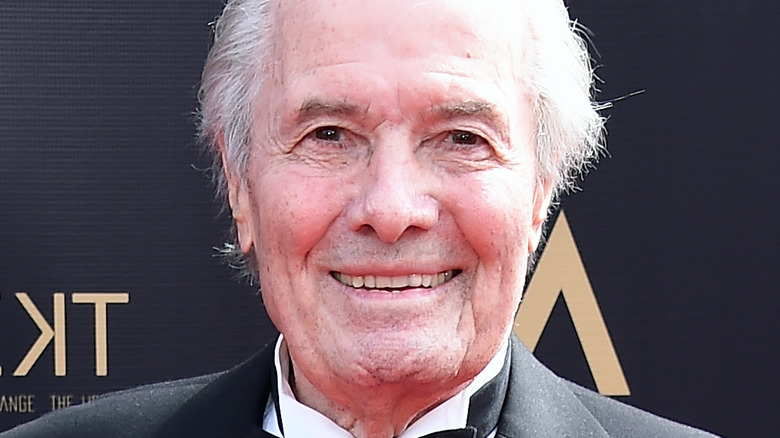 Gregg Deguire/Getty Images
Jacques Pépin is a French chef well-known for his many cookbooks and cooking shows, including the series "Jacques Pépin: More Fast Food My Way," which premiered in 2008. He also joined Julia Child in the show "Julia and Jacques Cooking at Home," which won the pair The James Beard Foundation's Award for Best National Cooking Show 2001 in addition to the Daytime Emmy Award from The National Academy of Television Arts and Sciences. If that wasn't enough, he received three of the French government's highest culinary awards and founded The American Institute of Wine and Food.
Pépin was married to his late wife Gloria Pépin for 54 years before her death in December 2020. The two shared a home in Madison, Connecticut, and were proud parents to their daughter Claudine Pépin and grandparents to their granddaughter Shorey, per Biography.
The world-renowned chef's many cookbooks include "Jacques Pépin New Complete Techniques," "Jacques Pépin Heart & Soul in the Kitchen," "A Grandfather's Lessons: In the Kitchen with Shorey," and "Poulets & Légumes: My Favorite Chicken and Vegetable Recipes," according to Biography. His most recent book, "Jacques Pépin Quick & Simple," came out in 2020 and became a New York Times bestseller. The cookbook ironically coincided with the COVID-19 pandemic in which many people were forced to cook at home, turning the book into an instant hit.
Pépin's success has understandably allowed him to accumulate a hefty net worth. Find out what it is below.
Jacques Pépin has thrived in his profession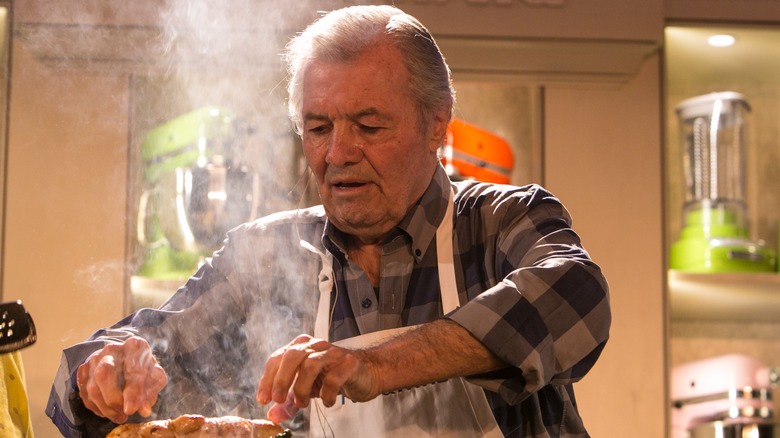 George Rose/Getty Images
Over the course of his active writing career, including penning a column in The New York Times, as well as his many television appearances, culinary sensation Jacques Pépin has risen to the top of his field. Between writing 21 cookbooks and starring regularly on PBS programs for more than 10 years, Pépin has done very well for himself. Many of his cookbooks have become bestsellers and some have even gone on to win awards. His latest book, "Jacques Pépin Quick & Simple," another bestseller, has fans calling him the "pandemic hero" (via Zip06).
Pépin wrote in the intro of the book, per Zip06, "This book is intended to make your life easier...You can eat well without too much work. It requires simplicity of recipe and good quality ingredients."
According to Celebrity Net Worth, the success Pépin has achieved throughout his career has allowed him to acquire a net worth of upwards of $20 million. He has been afforded a comfortable life and strives to give back through the Jacques Pepin Foundation. The charity allows him to do what he loves while providing culinary education to those who want to learn and gain confidence in their cooking skills but would otherwise not have the opportunity to do so.