The Real Meaning Behind 'B.S.' By Jhene Aiko Ft. H.E.R.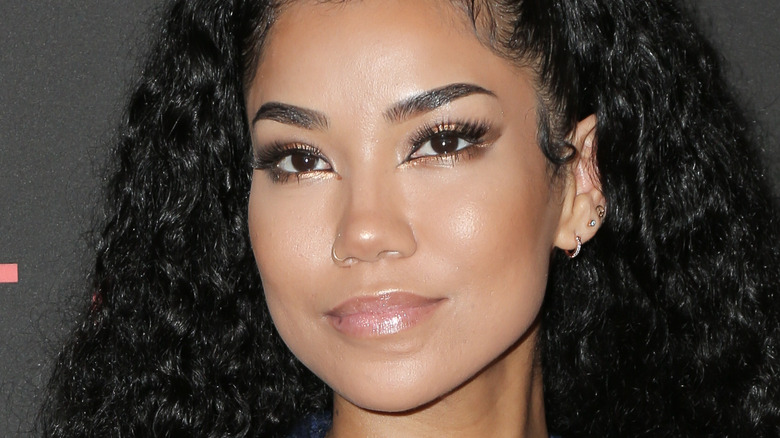 Shutterstock
In case you're wondering what the initials "B.S." could possibly stand for in Jhené Aiko's song of the same title, yes, it stands for what you probably think it stands for: "bullsh*t." Aiko's song is the fifth track from her third studio album, "Chilombo," and it features singer H.E.R. in their first collaboration together. H.E.R., whose real name is Gabriella Sarmiento Wilson, joins songwriters Aiko and her boyfriend rapper Big Sean, as well as the duo Fisticuffs, made up of Brian Warfield and Mac Robinson. Aiko has worked with Fisticuffs before, as producers of her debut album, 2014's "Souled Out." They also produced many of the tracks on "Chilombo."
This first foray for the two women has proven to be a big commercial success for both of them. The song reached No. 24 on the Billboard Hot 100 for the week of March 21, 2020, two weeks after its March 6 release, and it's the fifth consecutive single from the album to reach the top 10 on Billboard's R&B chart (per That Grape Juice). The song reached a record high for both artists at that point.
But what are they trying to say in the song? Whose "B.S." is the song talking about? And what kind of B.S. are they up to? Keep reading to find out.
"B.S." celebrates freedom after a failed relationship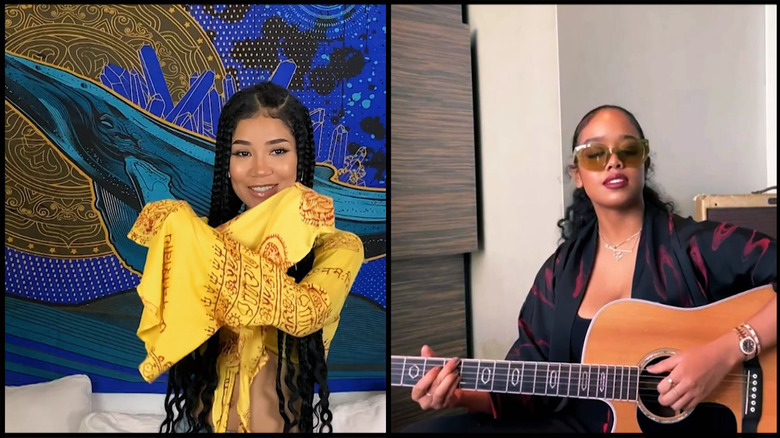 Bet2020/Getty Images
Like the explicit language and fierce rawness of Alanis Morissette's "You Oughta Know," but as a smoother, calmer R&B jam, Jhené Aiko's hit "B.S." considers the aftermath of a breakup — but one that went better than for the furious Morissette. Unlike in the 1995 alt-rock hit, Aiko and H.E.R. are happy to be rid of the lovers dragging them down.
Aiko calls her boyfriend "whack," and warns him that she's "done dealing with you," and "back on my B.S.," meaning, she's tired of his crap and doing her own thing instead (per Songfacts). Aiko's got her confidence back, riding around in her Model X — a high-end luxury vehicle from Tesla that apparently starts at $106,000. According to Genius, Aiko has a rose gold Model X herself. She might not be talking about her car when she sings, "pretty little skinny, little bitty body model-esque."
H.E.R. too is tired of her beau, singing about being with other men in the lyrics, "I'm out here, I'm gettin' stupid, I'm done bein' exclusive." With a not-so-subtle wink to Coldplay, H.E.R. sings, "Might just see him for the weekend, you say that's a cold play," referring to the band's 2015 hit "Hymn for the Weekend," which featured Beyonce. One of these "hims" might be her ex's roommate, who she "just met" and is putting on her "to-do list." Sounds like the perfect breakup anthem to us!