The True Meaning Behind 'Sorry Not Sorry' By DJ Khaled Ft. Nas, Jay-Z & James Fauntleroy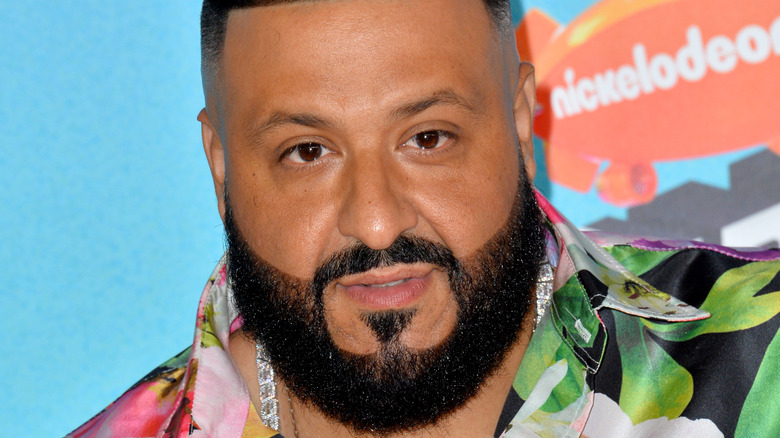 Shutterstock
Hip hop fans rejoiced when a Nas and Jay-Z collaboration, "Sorry Not Sorry," was listed on the track list for DJ Khaled's "Khaled Khaled" album. On the day of the album's release, Khaled surprised streamers with accompanying visuals for the song, Rolling Stone reported. The smooth visuals showed the two legendary rappers with DJ Khaled enjoying a late-night gambling session at an empty casino.
It was the fourth time the former enemies rapped alongside each other after squashing their decade-long beef years before, via High Snobiety. Fans praised both award-winning emcees for their high quality lyricism on the track, via Hip Hop DX. But it was Jay-Z's way of counting off his billionaire mogul status that appeared to steal the show. Atlanta rapper Lil Baby was among the many who took to social media to express their amazement with the "99 Problems" lyrical word play during his verse, via Hip Hop DX. "He said 'Sorry, that's another B, they still trippin off that other B, that's a double B / Nah that's a triple B, can't forget 'bout the other B,'" Lil Baby said while recalling Jay-Z's verse. "Then Beyoncé comes and says 'HEYYY,'" he added. DJ Khaled looked at the camera and smiled while reliving the hip hop glory moment he helped to create. 
What the Brooklyn native was referring to was his recent billion-dollar business deals, his "Blueprint" album that was sampled on the "Khaled Khaled" album, and being married to the superstar Beyoncé — a bar that everyone loved.
Nas's 'cryptocurrency Scarface' line gets mixed reactions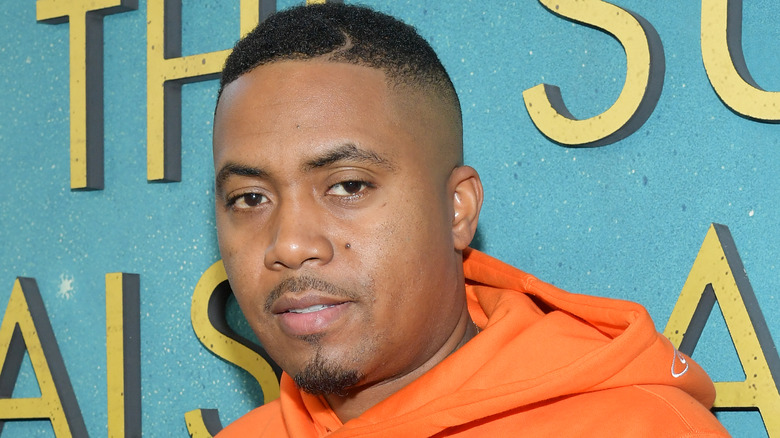 Amy Sussman/Getty Images
Jay Z's verse on "Sorry Not Sorry" was so top tier, that even Nas could not deny it. Shortly after the song's release, DJ Khaled uploaded a video showing Nas's reaction to hearing Jay-Z's verse. "Yo, man. That's crazy, yo," Nas said, as captured by Hot 97. "So, I'm just here tweaking lines and s**t. I'm in here ready to re-write four bars and s**t here and there. Yo, 'Japanese whiskey. Y'all n****as got bands but we dance to a different drum.' Oh, no, no, no. I gotta come back," Nas jokingly said. "This is definitely one for the books," he added. 
For his part, Nas caught the attention of listeners when he rapped about being the "cryptocurrency Scarface", via HypeBeast. "Til we all on, never fall off, hear a boss talk / You don't hear me? That's your loss / Winner in life, f**k a coin toss/ I'm coin-based, basically cryptocurrency Scarface," Nas can be heard on the first verse, via Genius. But many of his fans had mixed reactions. with some praising the boss level moves he and Jay-Z were rapping about, while others found the reference to his Coincase deal to be "corny," as one Twitter user put it. His crypto flex was a result of the multi-million dollar payout his Queensbridge Venture Partners company was a part of after Coinbase Series B went public on the NASDAQ stock exchange, via NASDAQ. Can't hate on Nas and Jay's boss moves.