What's Really Going On With Shanna Moakler And Her Kids?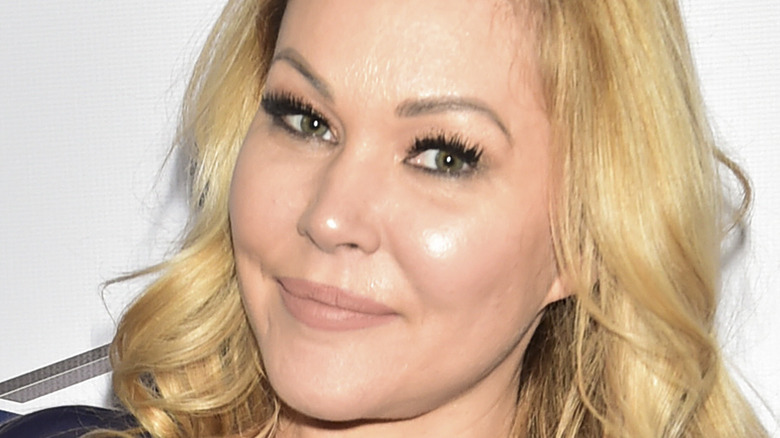 Michael Bezjian/Getty Images
Shanna Moakler has been making headlines in recent weeks as her ex-husband Travis Barker's relationship with Kourtney Kardashian heats up. Moakler seems to be just as intrigued by their relationship as fans are, telling People what she really thinks about their PDA. " ... Do I think some of the PDA that he's doing with her is weird? [Yes]," Moakler said. However, she also showed support for their relationship. "I want the father of my kids to be happy and to have a partner that makes him happy ... and a better father. As long as she's good to my children, that's truly all I really care about," the model told People.
Moakler and Barker, who were married from 2004 to 2008, per Cosmopolitan, share three children together: 22-year-old Atiana De La Hoya (Barker's stepdaughter — Moakler's daughter with famed boxer Oscar De La Hoya — whom Barker has a close relationship with), 17-year-old son Landon, and 15-year-old daughter Alabama. Barker's kids are close with Kourtney and her three children, per People. So where does Moakler's own relationship with her children stand? Read on to find out what they've said.
Shanna Moakler's kids claim she is not an 'amazing' mom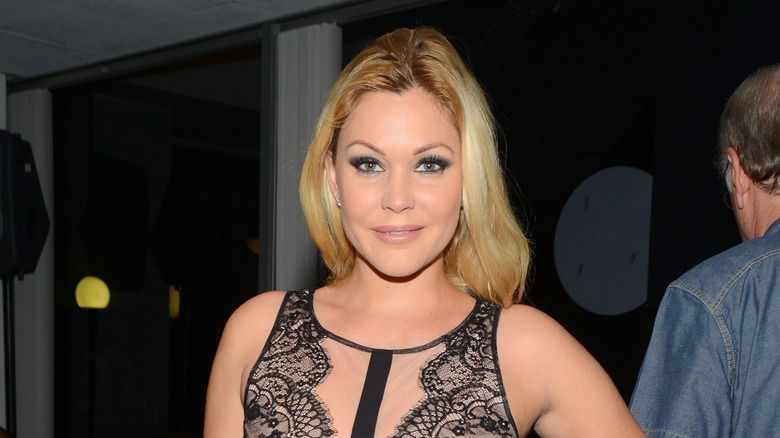 Araya Doheny/Getty Images
While Shanna Moakler has busy been throwing shade at ex Travis Barker and Kourtney Kardashian's new relationship, her own children threw shade at her on social media. Moakler's youngest, Alabama, wrote on Instagram May 15: "Everybody thinks my mother is amazing," per Life & Style. "[Her on-and-off boyfriend] Matthew [Rondeau] is nothing but awful to her. Not only that, but he cheats on her. My mom has never completely been in my life. Can you guys stop painting her out to be an amazing mom? Did your moms ask to see you on Mother's Day [because] mine didn't? I'm done keeping it a secret, reality shows."
Moakler's son, Landon, fired back at a TikToker who was trolling him for taking his dad's side over his mom's. "Actually ... our mom has never been in our lives and isn't in our lives like our dad is," he said, per Life & Style. Landon has previously said on social media that his mom could "do better" than Rondeau and called his dad's relationship with Kourtney "true love," per Us Weekly. 
When asked about her children's claims on Instagram, Moakler told Us Weekly that the accusations were "completely ridiculous." Rondeau claimed to Life & Style that not only he has he never cheated on Moakler, but he is with her "because she loves and cares so much about her family. That's just one of the reasons why I love her so much."