The Real Meaning Behind Future's 'Life Is Good' Featuring Drake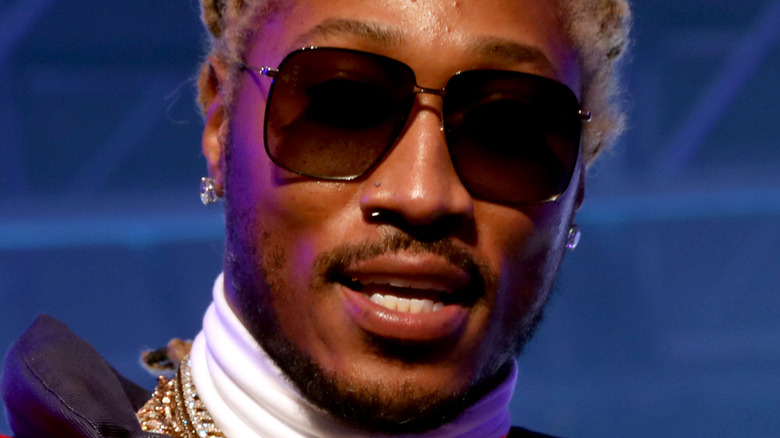 Jerritt Clark/Getty Images
Future's "Life Is Good" is his most recent collaboration with Drake. Released in January 2020, the catchy song debuted at No. 2 on the Billboard Hot 100 chart, while its music video currently counts close to 2 billion (yes, billion) views.
This isn't the first time Future and Drake have worked together, though. In 2015, the two joined forces on a collaborative album, named "What A Time To Be Alive" — so the title of their 2020 single makes that much more sense. Many speculated that "Life Is Good" could have been a teaser for a new album by Drake and Future, but unfortunately, that wasn't the case. In January 2020, Future told Cleveland's Real 106.1 that Drake's appearance was only a feature from his then-upcoming album "High Off Life" (per Yahoo News).
However, a few months later, the Atlanta rapper seemingly hinted at a possible sequel to "What A Time to Be Alive" during an XXL interview. "We always working on music and creating with each other and we create, building off each other's ideas, feeding each other different ideas," he said about working with Drake. "So we always gonna make music."
After "Life Is Good" dropped, fans streamed the song so much that it went platinum nine times, and it's now very close to securing a diamond plaque, which equals to 10 million copies sold (via HotNewHipHop). But what's the song really about?
Future wants people to enjoy life to the fullest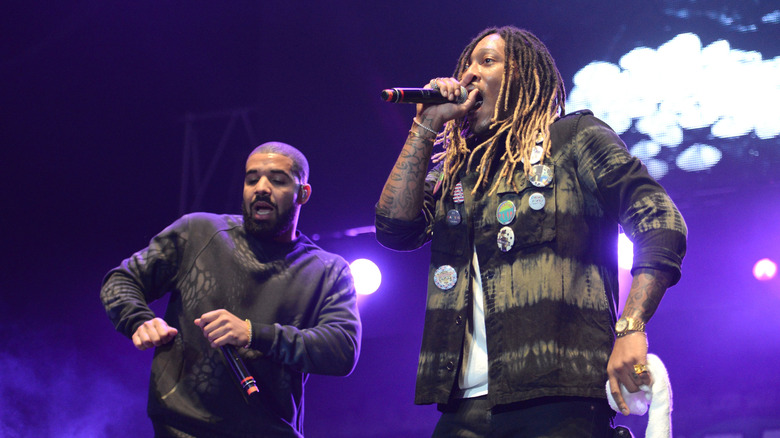 Scott Dudelson/Getty Images
As the title may suggest, Future and Drake's "Life Is Good" is a celebration of their success. In the first verse, Drake seems happy to be proving his haters wrong: "Say my days are numbered but I keep waking up" (via Genius). In the chorus, the Canadian rapper also admits that his work schedule is pretty hectic: "Workin' on a weekend like usual / Way off in the deep end like usual (Like usual)."
Meanwhile, Future brags about his watch collection and spontaneous overseas trips: "I done flew one out to Spain to be in my domain and Audemars-ed the b***h, woo." For the record, Audemars Piguets watches can go for as much as $55,000. The rapper seems to be particularly loving them, as he once said that all of his romantic interests can be recognized by wearing an AP watch (courtesy of Future, of course).
In a 2020 interview with XXL, Future expanded on the real meaning of the song. "It's about life and being good and just enjoying life," he said. He also thinks we should be more appreciative of the lives we have. "So many tragedies and catastrophes and everything is going on in the world," Future continued. "And you want to enjoy life, as long as you have it. Waking up, breathing, well, you want to be able to soak it all up and be appreciative for every moment on this earth, every moment that you're living." Well said, Future!