The Real Meaning Behind 'RITMO (Bad Boys For Life)' By The Black Eyed Peas And J Balvin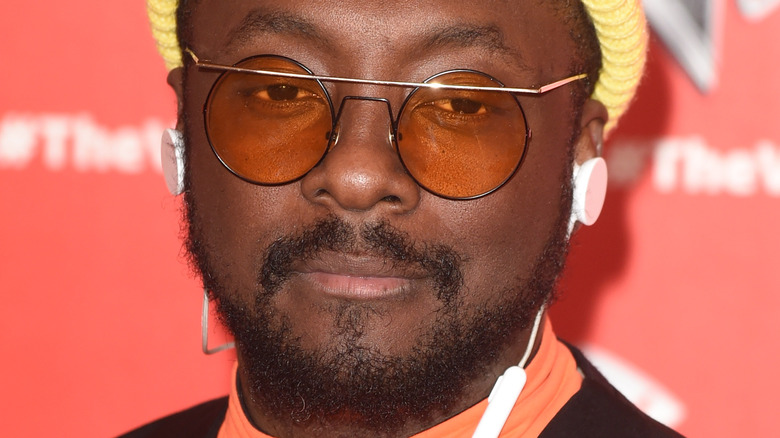 Shutterstock
If you've seen "Bad Boys For Life" and listened to the soundtrack, chances are you love "RITMO," the lead single featuring the Black Eyed Peas and J Balvin. Group member Will.i.am. opened up to Radio.com (via Audacy) in February 2020 about how the song came to be, saying, "We're honored to have that collaboration with the franchise. It kicked off Black Eyed Peas restart, refresh for this new era, this new decade."
Once the studio signed off on their idea, the group went to work with J Balvin over WhatsApp to go over visuals. "We all chipped in and collaborated on a thread," Will.i.am. said. "That whole video came about just sharing pictures on a WhatsApp thread. So J Balvin's like, 'yo I want pink dolphins, flying dolphins.' I'm like, 'pink flying dolphins?' Okay, so that's '80s minimalism, and then from there it was like how about this, how about that."
Will.i.am. seemed excited to collaborate with J Balvin, previously telling ET Online in November 2019, "It feels great. We've had a long career, so to come back with a global smasher like this with J Balvin, this is fresh. It just feels really, really, really fantastic. We're learning from each other and helping each other out."
"RITMO (Bad Boys For Life)" is obviously a hit, but fans might be curious as to what the song really means. Keep reading for more details.
The song is all about celebrating the good times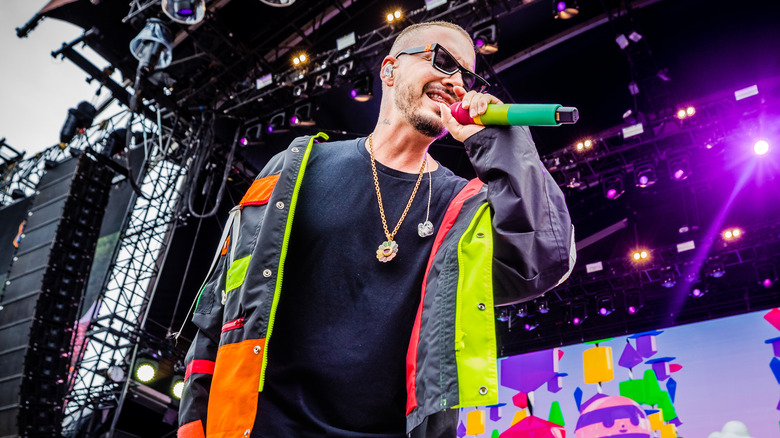 Shutterstock
As soon as you hear the opening beats of "RITMO," you'll want to get up and dance, and that's exactly what the Black Eyed Peas and J Balvin were going for when they collaborated on the song, according to Genius. When they sing, "Baby, tonight's like fuego (Of the night) / We 'bout to spend the dinero (Oh, yeah) / We party to the extremo, baby," it's clear they want to party all night long with everyone they know. The artists emphasized their partying ways as they "included references to both nostalgic and newer pop culture," per the outlet.
The Black Eyed Peas and J Balvin put their own spin on "The Rhythm of the Night" by Corona, according to Billboard. Will.i.am. wove in Spanish and English verses and still kept the same magic of the original song, saying (via a press release), "I wanted to reimagine "Rhythm of the Night" by Corona and give it a minimal, futurist, Afro-fused reggaeton vibe."
The music video is one big dance party with over 896 million views (and counting!). It's definitely an ode to the '90s with neon lights and glamour shots of Miami.