Drew Barrymore Has Something To Say About Woody Allen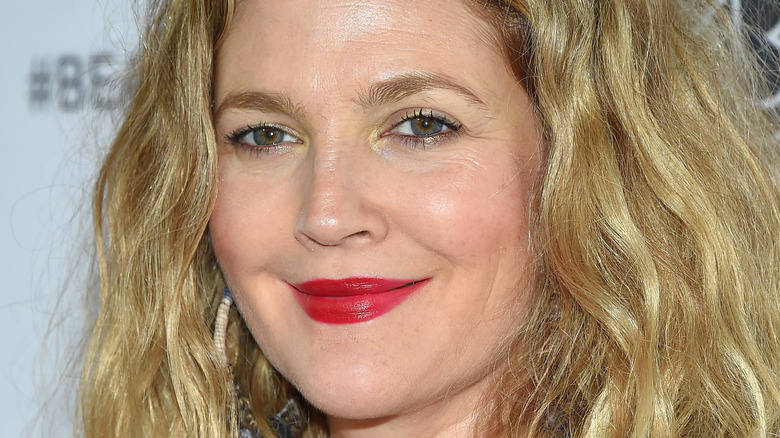 Shutterstock
The following article includes allegations of sexual assault.
Woody Allen has gone from one of Hollywood's most celebrated directors to one of its largest pariahs. With the #MeToo movement shedding new light on past allegations of sexual misconduct, actors and distributors stopped working with him. Amazon pulled out of distributing his 2017 film "Wonder Wheel," and did the same for his 2018 release, "A Rainy Day in New York," from which stars Timothée Chalamet and Elle Fanning also distanced themselves, reports IndieWire.
The HBO Max docuseries "Allen v. Farrow" revisits his stepdaughter Dylan Farrow's allegations regarding how he sexually abused her in 1992 when she was just 7 years old. The documentary has had a mixed reception, with BuzzFeed News calling it "a nuanced reckoning," while an op-ed in The Guardian called it "pure PR," claiming the filmmakers were more focused on advocating than investigating.
On May 17, Drew Barrymore had Dylan Farrow on her self-titled talk show, and had a very visceral reaction to the documentary.
Drew Barrymore was "gaslit" into brushing aside allegations of misconduct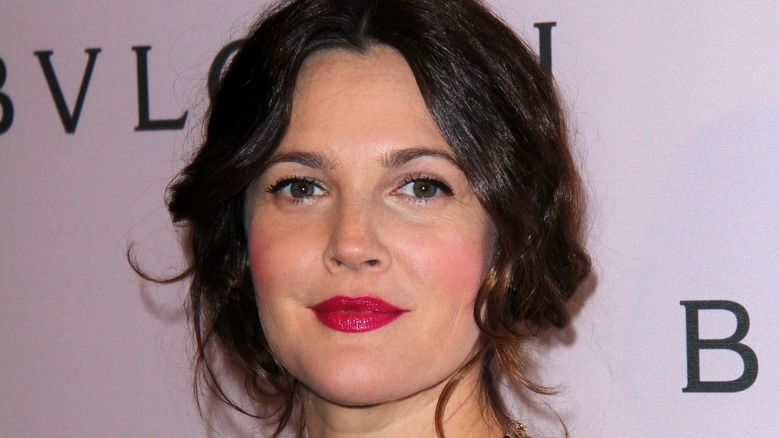 Shutterstock
Drew Barrymore began the interview by reconciling for working with Woody Allen, as she starred in his 1996 film "Everyone Says I Love You." 
"There was no higher career calling card than working with Woody Allen," she said, per the Los Angeles Times. "And then I had children, and it changed me, because I realized that I was one of the people who was basically gaslit into not looking at a narrative beyond what I was being told."
Dylan Farrow thanked Barrymore. "It is just so meaningful because it's easy for me to say, 'Of course you shouldn't work with him. He's a jerk. He's a monster,'" she said. "But I find it incredibly brave and incredibly generous that ... what I went through was important enough to you to reconsider that."
Farrow also commented on the footage from the docuseries in which she, at age 7, describes Allen touching her vagina. "I watched the entire thing as though I was watching someone else," Farrow noted. "Just a little girl who looked kind of like me, who sounded kind of like me. And I just completely dissociated from it. ... And a week went by ... and it just hit me. Everything from the tape punched me right in the face."
Dylan Farrow sees herself as a role model rather than a victim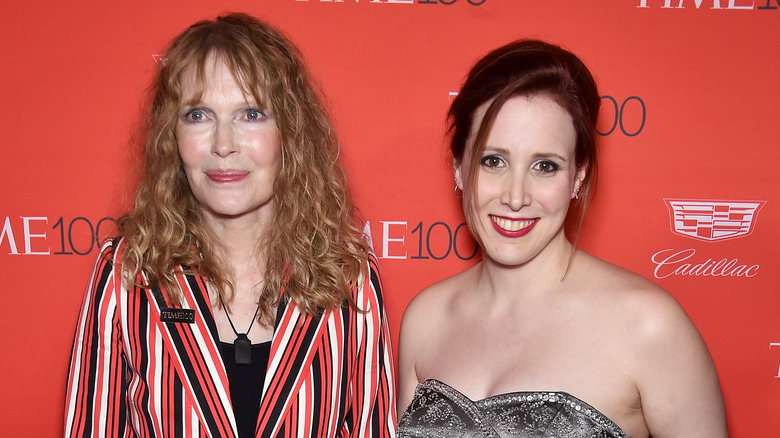 Dimitrios Kambouris/Getty Images
Dylan Farrow's mother, Mia Farrow, as well as her siblings Ronan Farrow and Fletcher Previn, all agreed to take part in the docuseries, much to Dylan's surprise. Dylan told Drew Barrymore that she and her family would not even talk about the abuse allegations privately, so the fact that they were willing to do so publicly was "absolutely incomprehensible" (via the Los Angeles Times).
Like Barrymore, Dylan said that having her own children changed her perspective and helped her grow past her trauma, seeing herself as a hero and role model rather than a victim. 
"Being a parent has given me a clarity of being able to step outside of all the craziness in my brain and examine myself as, who do I want this person to be that my little girl is going to see, looking up to for her entire life," she told Barrymore. "I want her to think, 'My mom was a fighter.' And I want her to think, 'My mom never gave up. And my mom didn't let crappy people bring her down. She stood up to people. She stood up for the things that she believed in, the things she thought was right. And I want to be that person, too.'"
If you or anyone you know has been a victim of sexual assault, help is available. Visit the Rape, Abuse & Incest National Network website or contact RAINN's National Helpline at 1-800-656-HOPE (4673).