Prince Harry Reportedly Still Plans On Attending Princess Diana Statue Unveiling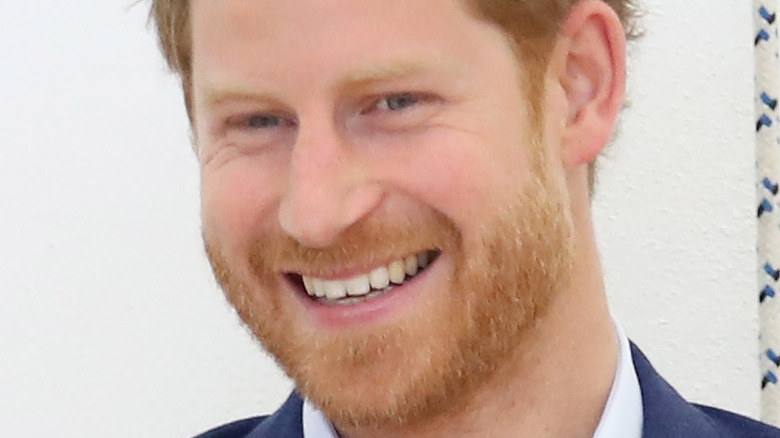 Chris Jackson/Getty Images
Prince Harry is scheduled to attend the unveiling of a statue of his late mother over the summer. The Duke of Sussex is expected to join his older brother, Prince William, at the ceremony, which is set to take place on July 1 — the day that Princess Diana would have turned 60, if she was still alive, according to The Sun. There have been many rumors about whether or not Harry would be able to attend the event for numerous reasons. For starters, he is said to be at odds with his family, which could keep him from traveling across the pond due to awkwardness. Additionally, he and his wife, Meghan Markle, are expecting their second child together sometime this summer, though Meghan's exact due date is unknown, which could impact his plans.
Since Harry's appearance on Dax Shepard's Armchair Expert podcast, there have been some concerns about how the royal family is feeling, especially after his criticism of his upbringing, particularly that of his father's parenting skills. Insiders told the Daily Mail that Harry's upcoming trip to the UK might be "at risk" because he may have upset his family. A source told the outlet that "William is, of course, saddened by the recent developments because of the way Prince Harry is putting such deeply personal pain into the public domain, invading all the family's privacy." However, a report out on May 18 suggested that Harry's plans haven't changed. Read on for more.
Prince Harry 'absolutely' plans on being in the UK in July
Wpa Pool/Getty Images
A source told Page Six that Prince Harry "absolutely" still plans on heading to the UK for the big reveal of Princess Diana's statue, which will be erected at Kensington Palace after first being commissioned by the brothers back in 2017, according to The Sun. Of course, there is still some concern over how, exactly, Harry will face his family following the things he has said about them while chatting with Dax Shepard on Armchair Expert. At one point during the interview, Harry shared that he was in his early 20s when he decided that royal life wasn't for him. "I don't want this job, I don't want to be here, I don't want to be doing this, look what it did to my mum," he remembered thinking.
"No one is going to tell Harry not to come, but how does he face his family? Harry's still coming, we're told, but how will it all go down? Will he just turn up on the day without having seen them beforehand?" Page Six's source wondered. Another source told the outlet that things haven't exactly gotten any better between the two brothers. "Things between Harry and William have been terrible since Megxit, then Harry and Meghan [Markle] gave that nuclear Oprah [Winfrey] interview, and now Harry has spoken out again. It's just one thing after the other," the source said.