How Much Is Tom Selleck Worth?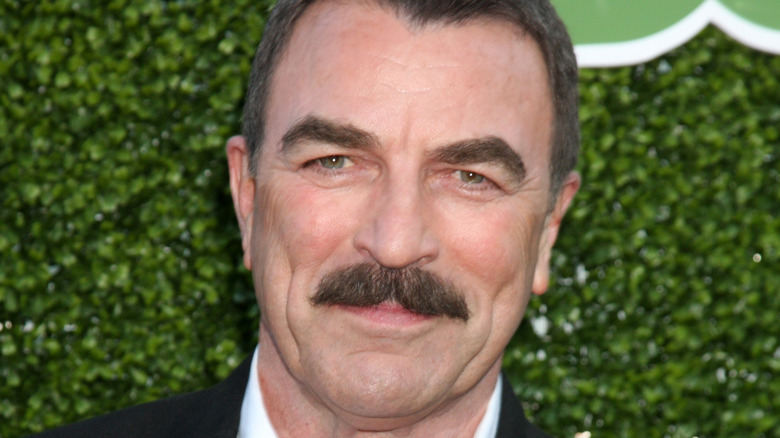 Shutterstock
Throughout the course of his 50-plus-year career, Tom Selleck has starred in classic Hollywood shows and films like "Marcus Welby, M.D," "Magnum, P.I.," the "Jesse Stone" franchise, and his most famous, "Blue Bloods." Selleck's work has entertained audiences across the globe, and he's been recognized for his impressive talents, earning both an Emmy Award and Golden Globe, among other accolades.
The Hollywood hunk made his acting debut in the Western TV series "Lancer" in 1969, and since then, he snagged more than 80 acting credits. In addition to starring in "Magnum, P.I.," he made his producing debut with the series, and he later served as an executive producer for 11 episodes from 1987 to 1988. He's since worked as a producer on "B.L. Stryker," "The Closer," and every "Jesse Stone" film, per IMDb.
There's no denying Selleck has paved an impressive career as a star, but the one thing more important than fame is his wife, Jillie Mack, and their kids, Kevin Selleck and Hannah Selleck. "I'm a fairly private person," he told People in April 2020. "And I've always treasured the balance between work and time with my family. It's always about them."
Selleck's dedication to his family hasn't wavered through the years, and he even though he took a step back from his Hollywood career in the late '80s, he's still established one notable résumé. To find out Selleck's net worth and how much money he makes, keep scrolling!
Tom Selleck's showbiz career has earned him a tremendous fortune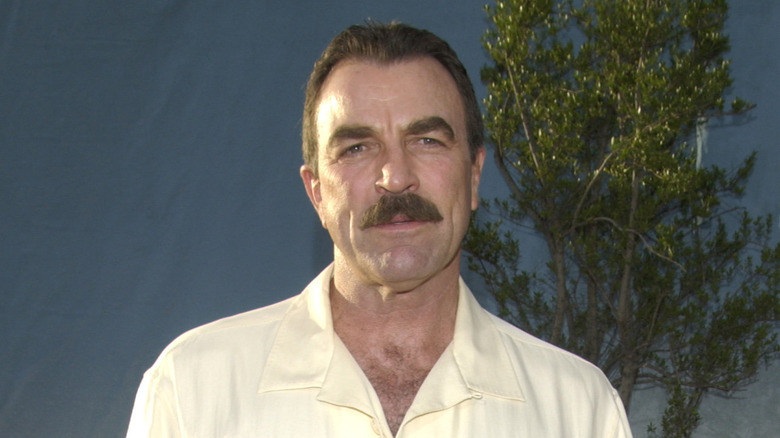 Shutterstock
After taking a deep dive into Tom Selleck's Hollywood portfolio, it's easy to understand how he's managed to accumulate such a massive bank account. That fortune is estimated to be $45 million, according to Celebrity Net Worth, and the website reports the "Three Men and a Baby" actor earns nearly $200,000 for each episode of "Blue Bloods."
This means Selleck, who has been starring as Frank Reagan on the popular CBS drama series since 2011, makes "around $5 million per season," as Celebrity Net Worth states. It seems his net worth will likely rise as he's set to star in the upcoming "Untitled Jesse Stone Project" TV movie, per IMDb.
As the lead of countless Hollywood hits, it's no surprise Selleck is a multi-millionaire. Aside from landing gigs in "Quigley Down Under," "Friends," "Killers," and "Meet the Robinsons," he took home $500,000 per episode when he starred on "Magnum, P.I." Despite making the big bucks, Selleck stepped away from the action show and "quit" in order to make more time for his family.
"I knew intellectually what it would mean in terms of being a public person, but until you've lived it, there's no way to understand it," he said to People in April 2020. "I had a feeling of, 'I don't think I'm cut out for this.'" Fortunately, Selleck has learned to balance his private and public lives while staying successful.