The Traditional Thing Prince Harry And Meghan Markle Always Do On Their Anniversary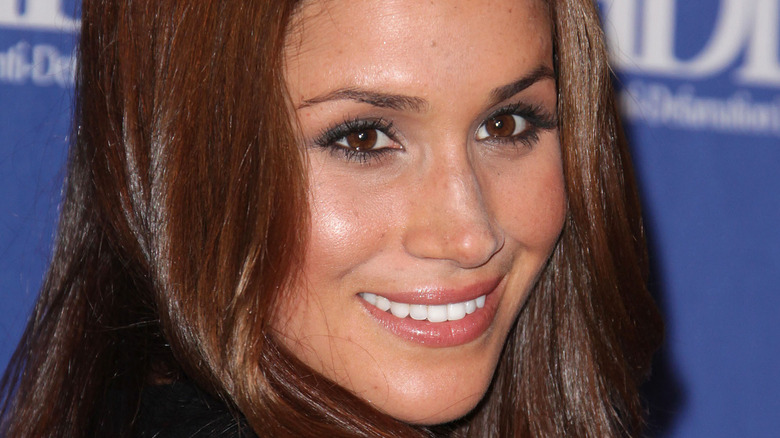 Shutterstock
Prince Harry and Meghan Markle are celebrating their 3-year wedding anniversary on May 19. The Duke and Duchess of Sussex are known to not make a spectacle out of their special day, and are expected to do something low-key, perhaps at home with their son, Archie, according to People magazine. The couple is anxiously awaiting the arrival of a baby girl, who is due to make her earth-side appearance in the coming weeks, so doing something small and private would make sense.
Harry and Meghan have a lot to be grateful this year, so it would come as no surprise to find out that they planned something special for each other in honor of their anniversary, the last one that they will spend as a family of three. There will undoubtedly be gift giving — and, no, it probably won't be in the form of an expensive car. In fact, Harry and Meghan have kept up with a special tradition ever since their first anniversary. Read on to find out what that tradition is and what might have influenced this year's gifts.
Prince Harry and Meghan Markle likely gave each other gifts made of leather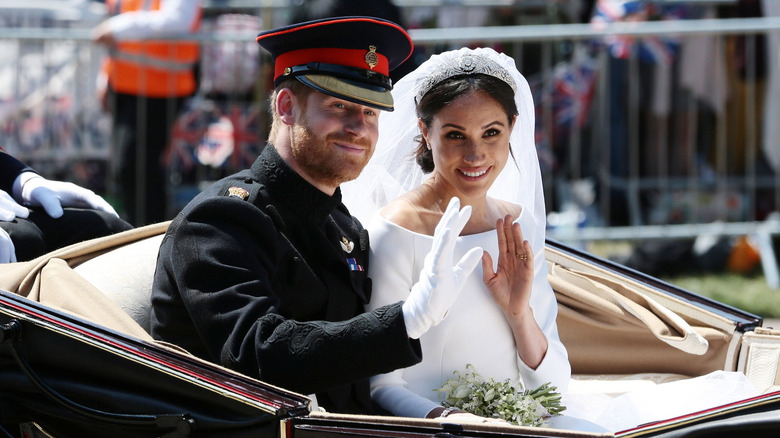 Wpa Pool/Getty Images
Prince Harry and Meghan Markle are creatures of habit in many ways. They seems to really enjoy the little things in life, and they always appear to cherish every moment that they have together. In honor of their anniversary each year, Meghan and Harry often like to make up their own spin on the wedding anniversary gifts that are traditionally given, a source explained to People magazine. 
"The first anniversary was paper, and Meghan wrote out the wedding speech and had it framed for him," the source told People. For the couple's second anniversary, "they both gave each other gifts based on cotton. Undoubtedly, it was a very creative and romantic gesture as all their gifts are to one another," the source shared. As tradition would have it, the gift to give on a couple's third wedding anniversary is leather, according to Hallmark. We're sure these two thought of something really sweet and sentimental to cherish this year's "leather" anniversary!