How Much Is Malala Yousafzi Worth?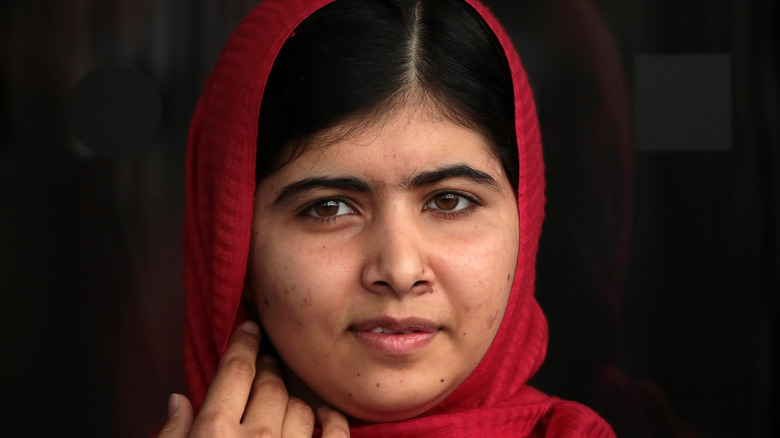 Christopher Furlong/Getty Images
We may receive a commission on purchases made from links.
At this point, you likely immediately know exactly who Malala Yousafzai is by just her first name. Both affectionately and respectfully known simply as "Malala," the 23-year-old became a household name after the Taliban attempted to assassinate the then-teenager in her home country of Pakistan in 2012 for "daring to go to school," per The BBC. While Malala had already been well-known in Pakistan as a vocal advocate for education for women, writing as a guest blogger for the BBC and being written up by illustrious newspapers like The New York Times, the attempt against her life and her subsequent survival made headlines worldwide. 
Undeterred after her recovery, at the age of 16, she went on to found the Malala Fund, a non-profit organization whose mission is to aid in girls' education across the globe. Her efforts won her a Nobel Peace Prize in 2014, and she continues to fight for the self-same cause to this day.
While activism as a career path generally doesn't translate into a financial windfall for anyone involved, it might be that Malala is the rare exception to the rule. So how much is Malala Yousafzi actually worth? Her impact on the world may be priceless, but it's still worth asking. Keep on scrolling to find out.
Malala Yousafzi became a millionaire years ago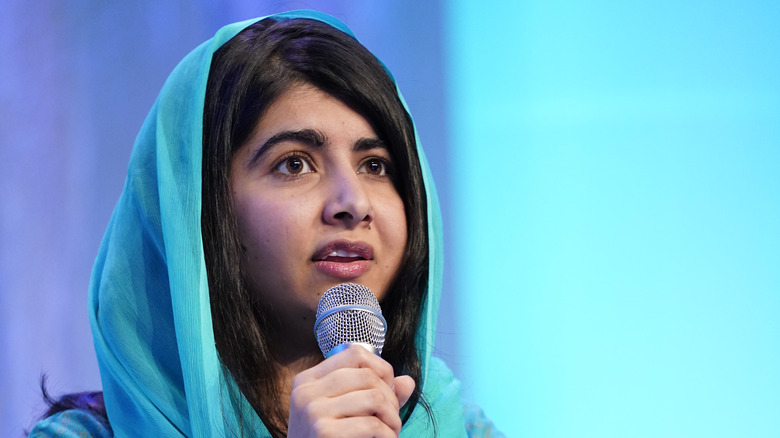 Marla Aufmuth/Getty Images
Even though Malala Yousafzai is the founder of the Malala Fund, the nature of a non-profit as an institution dictates that any donations she might receive go straight to the cause. But considering her international reputation as an activist icon, Malala's case is a bit different — especially as the youngest person in history to receive the award in 2014 at the age of 17.
As the BBC reported at the time, Malala received a total of $1.4 million along with the prestigious prize, which she split with her co-recipient Kailash Satyarthi, an advocate against child slavery and trafficking. In her speech upon receiving the prize, Malala was quick to mention, "forgotten children who want education." She immediately put the money towards her self-founded charity, as well as $50,000 towards rebuilding a school in the Gaza area in Palestine, per First Post. 
That said, Malala has been able to earn some money herself. As Reuters noted in 2016, the education advocate garnered at least $3 million through the sales of her memoir "I Am Malala," and has made considerable coin through speaking engagements and appearances. The globe-traveling speaker who now lives in Britain charges "$152,000 per speech," per the outlet. Wow! Her net worth is estimated at about $5 million overall, per Celeb Net Worths, though this number cannot be verified. Charitable causes may be Malala's main concern, but she's kind of wealthy too.