The Terrifying Girl From The Ring Grew Up To Be Gorgeous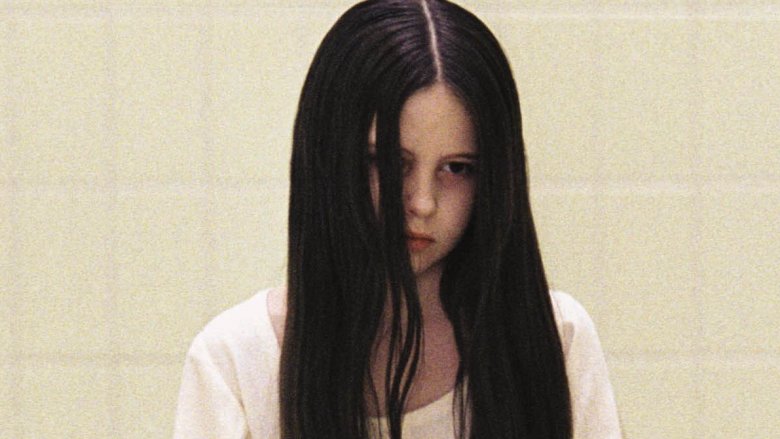 Can you believe it's been more than 15 years since The Ring first hit theaters? The haunting image of Samara, the girl in the well seeking her revenge on everyone who somehow still owns a VCR (though that wasn't so crazy in 2002, when the horror movie debuted) still hasn't left our heads. It wasn't just her creepy, jerky moves that terrified us. It was what she looked like, too. (She even scared herself!) 
Can you believe Daveigh Chase, the actress who starred as that gruesome gal, is actually gorgeous in real life? Find out where you've heard her voice — yes, she speaks, and where she lives (Hint hint: not in the bottom of a well.) What does she think of that iconic role? Can an actress that terrifying find love among the living? We'll answer these questions and more — including the details about a dark scenario that occurred in her real life. Let's get to know actress Daveigh Chase and what she's been doing since she first scared the pants off of us.
She was actually a super-cute kid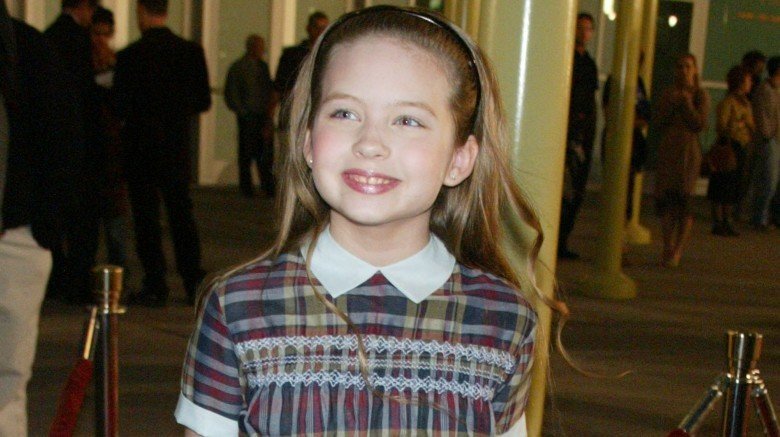 As a kid, Chase was super cute—it was just hard to tell when she was hiding behind the soaking wet, matted black hair and makeup designed to make her look like a reanimated corpse. Here she is at 12 years old, at the premiere of The Ring in 2002, looking vibrant and healthy...and blonde!
You've probably heard her voice, even if you hadn't seen her face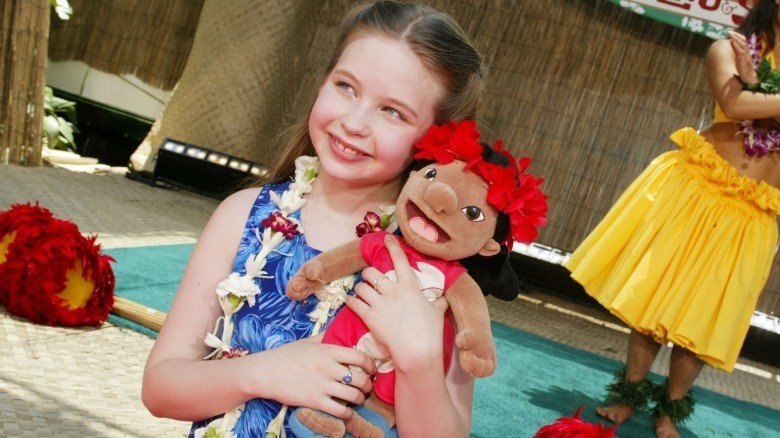 In 2002, she starred not in just The Ring, but also voiced Lilo in Lilo & Stitch (2002). She reprised her role for two Lilo & Stitch video games, as well as the Lilo & Stitch cartoon series, from 2003 to 2006; and direct-to-video franchise films Stitch! The Movie (2003) and Leroy & Stitch (2006).
Chase also voice Kiwako Seto in the Let It Die video game in 2016 and voiced the titular Betsy in Betsy's Kindergarten Adventures from 2007 to 2010.
She's worked pretty consistently since childhood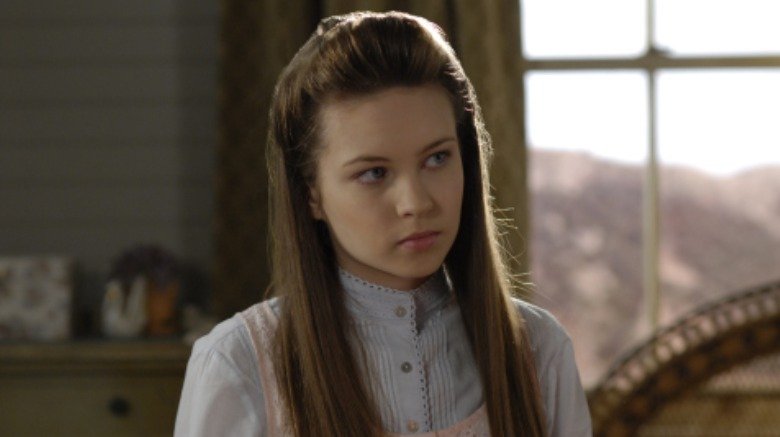 Chase had a memorable arc as the troublemaking teen bride Rhonda Volmer on Big Love from 2006 to 2011. She's also appeared on TV shows like CSI, ER, Charmed, Cold Case and Without A Trace, as well as in the Donnie Darko (2001) sequel S. Darko (2009). Her most recent projects have been independent films, including American Romance (2016) and Jack Goes Home (2016).
She's a dog person
The bulk of Chase's Instagram account is dedicated to her quality time spent with really cute pooches. It looks like they love her back.
She lives in (and loves) Los Angeles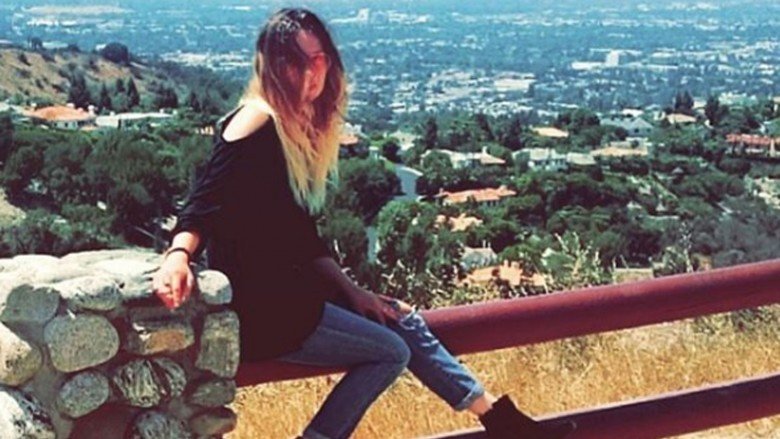 Though she grew up in Albany, Oregon, Chase's Instagram feed can very well double as a tourism guide for Los Angeles, where she currently lives. Her views of the skyline alone (like here above Mulholland Drive) could be used for a brochure or ten. It does appear that she ventures from the West Coast from time to time, but she always returns.
She's got a few vices
Can you picture Samara Morgan at a hookah bar? Of course not. Chase has come a long way from her creepy well-dwelling days: the actress enjoys hookah and smoking cigarettes—sometimes hand-rolled ones, if her Instagram feed is any indication. Maybe she's trying to forget how she looked crawling out of a TV as a kid.
She's taking a break from acting
While Chase had projects in 2016, her filming schedule for 2017 was empty, and her only credit from 2018 was a voice-acting role on one episode of a TV series called King of the Golden Sun. As of this writing, she hasn't posted on her Instagram since November 2017. From the looks of her Instagram, she spent parts of 2016 and 2017 on a road trip in an RV and possibly canoodling with a mysterious shirtless hunk (maybe the same one with whom she traveled to a mountainous region). Also ever-present are Chase's cats.
She has a sense of humor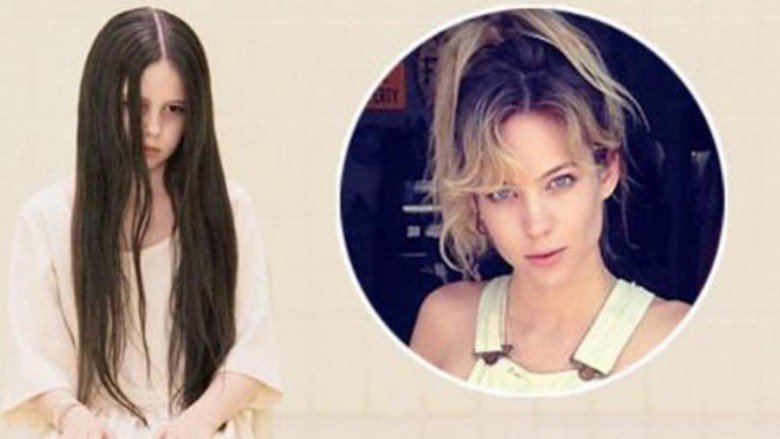 It looks like she doesn't take herself — or her famous role — too seriously. Chase posted this composite photo of herself now next to a photo of herself playing Samara Morgan, asking her Instagram followers, "Should I be a slutty Samara for Halloween?" We'll let you guess what kind of responses she got. 
She may be a bad driver
Fox News reported that Chase was arrested on Feb. 22, 2017 for a traffic-related violation and released after posting $1,805 bail. "A rep for Chase told Fox News the actress was arrested on a warrant for failing to appear in court for a traffic violation."
According to Fox News, she was also questioned about an unidentified man she dropped off at a hospital that same month before fleeing. The man later died of what was reported to be a fatal overdose, but at the time of this writing, she does not face any charges in connection with that death.
She's seriously stunning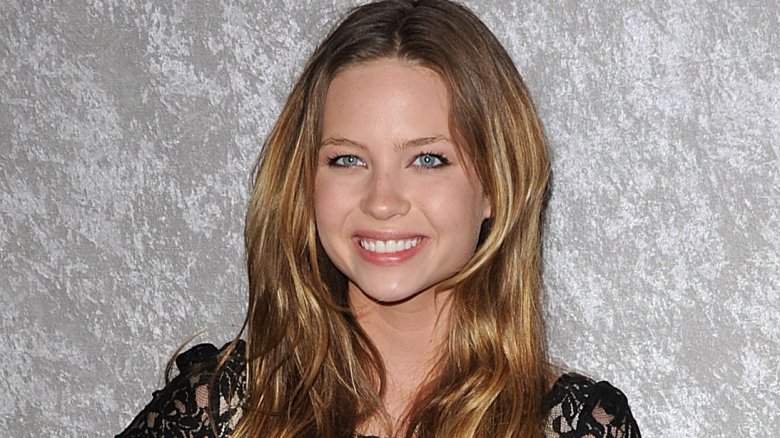 Jason Merritt/Getty Images
Chase grew up into a gorgeous young woman, and she has no problems flaunting it. (It also looks like all the water scenes from The Ring haven't scarred her, either.) Go on, girl!