Inside Matthew Perry's Dating History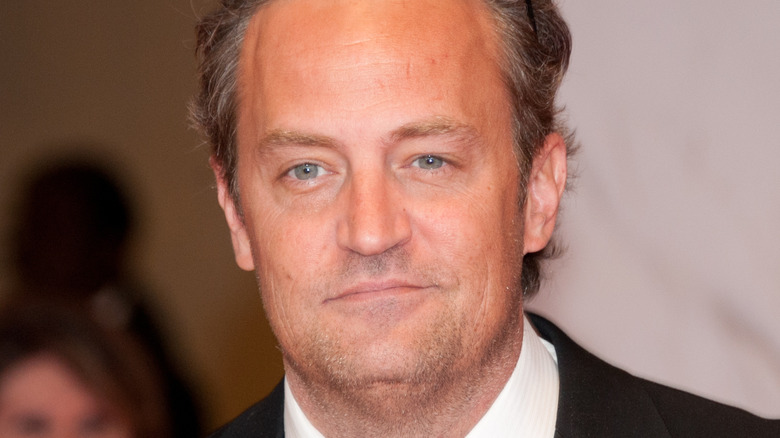 Shutterstock
Famous "Friends" actor Matthew Perry's dating history quickly became tabloid fodder when a 19-year old TikTok user by the name of Kate Haralson called him out in May for essentially sliding into her DMs. 
As reported by Daily Mail, a year after the encounter, Haralson released FaceTime videos she shared with the celeb after matching with him on the exclusive dating app Raya. "When you match w Matthew Perry as a joke on a dating app and he facetimes you and plays 20 questions with you," Haralson said in the now viral TikTok video. It's alleged that he also flirtatiously asked her if he was as old as her dad. Later when asked why she opted to expose the private exchanges, Haralson maintained that it was all in an effort to expose older Hollywood men who were guilty of fishing for younger woman via dating apps. 
"A lot of people were saying I'm a bully and mean for posting this, and it made me feel kind of bad, but at the same time, I feel like a lot of guys in Hollywood are talking to all these young girls and it's something that I think a lot of people should be aware of," Haralson told Page Six.
But besides being accused of fishing for younger women on private members-only dating apps, what else is there to know about the star's dating history? Keep reading to find out!
Matthew Perry says he's 'just awful with women'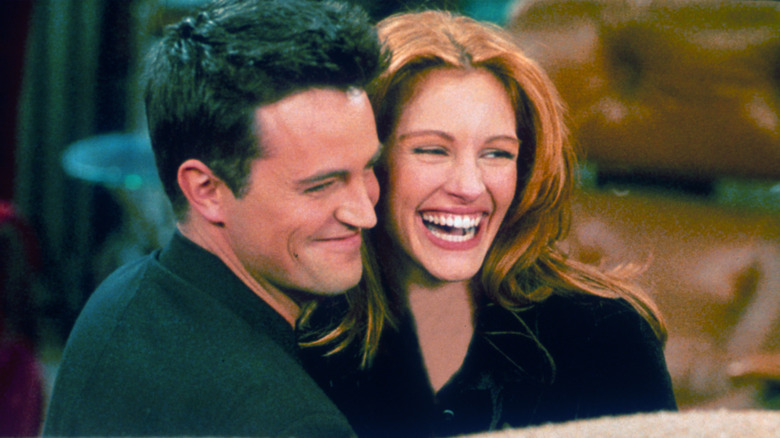 Getty Images/Getty Images
While Matthew Perry may currently be getting roasted for allegedly trolling dating sites for women less than half of his age, he isn't exactly a schmuck when it comes to the Hollywood dating scene.
As reported by In Touch Weekly, Perry has even been linked to a few well-known celebs, including Julia Roberts and Lizzy Caplan. Alas, it doesn't appear he fancies himself a Romeo in any shape or form. During a candid interview with Dateline in 2004, the actor admitted to being a bit awkward when it comes to dating. While he described himself as "not an unattractive man," he did confess to being "just awful with women." 
"I also am not comfortable with any silence at all. I have to break any awkward moment or silence with a joke," he continued. 
Fortunately, it appears the Perry did eventually meet his match in literary manager Molly Hurwitz. As reported by People, Perry popped the question in November 2020. "I decided to get engaged," he revealed to the publication. "Luckily, I happened to be dating the greatest woman on the face of the planet at this time," he gushed.
Per Us Weekly, Perry's scandalous Raya exchange coincided with his and Hurwitz's temporary split in May 2020. It's reported that a source even claimed that during that time Perry was "messaging girls and getting back into online dating again."