Who Are Travis Barker And Shanna Moakler's Kids?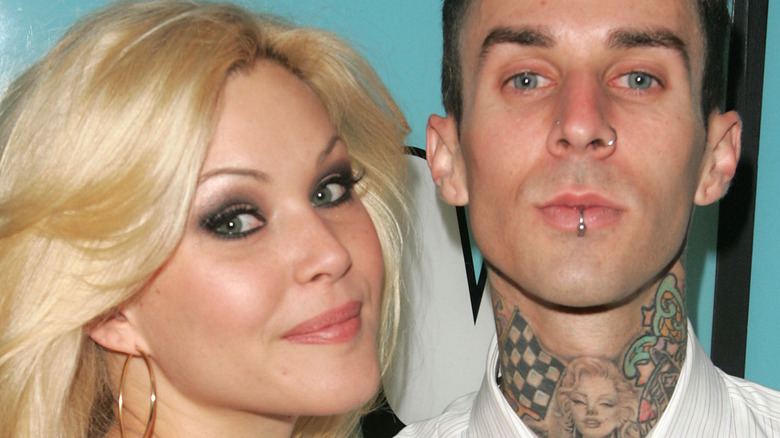 Peter Kramer/Getty Images
As Travis Barker and Kourtney Kardashian's relationship continues to blossom, fans are wondering what went wrong with the drummer and his ex-wife Shanna Moakler's marriage. The former lovers tied the knot in October 2004, just one year after welcoming their son, Landon Asher Barker, in 2003. A year later after their wedding ceremony, the couple welcomed their daughter, Alabama Luella Barker, in 2005.
Although Barker and Moakler seemed to have the perfect family at the time — given the fact that they filmed a reality show together from 2005-2006 called "Meet the Barkers" — their relationship was short-lived. After nearly two years of marriage, the Blink-182 drummer filed for divorce. At the time, Barker accused Moakler of cheating on him, while Moakler expressed concern for his mental health. Even though the two attempted to rekindle their romance in 2008 after the drummer survived a fatal plane crash, they just couldn't seem to make it work.
In most recent news, Moakler hasn't had positive things to say about Barker's relationship with Kardashian. She has also claimed that Kardashian's sister Kim was the reason why they split. The drama is already messy, but unfortunately, Barker and Moakler's children are involved. Keep scrolling to get the scoop on Alabama and Landon Barker's relationship with their parents.
Alabama Barker and Shanna Moakler have a complicated relationship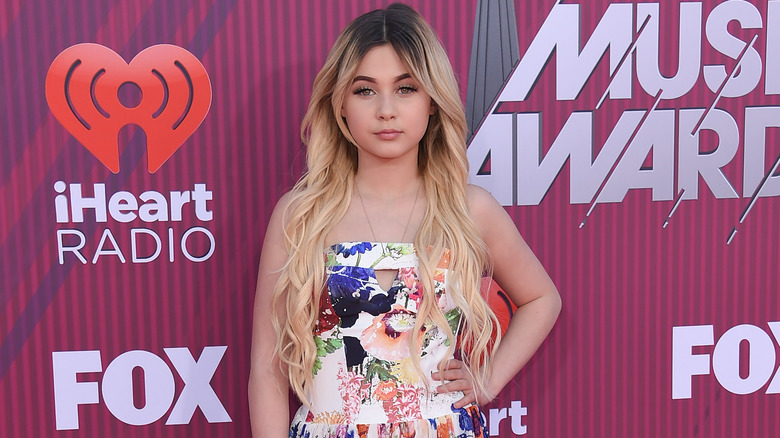 Shutterstock
Divorce isn't an easy street for anyone involved, especially the children. Unfortunately, the divorce is one of the many issues that is coming to light in Travis Barker and Shanna Moakler's family woes. As for their youngest child, Alabama Barker, she's not too pleased with her mother at the moment. Alabama and Moakler have been involved in a public feud. The teen has been accusing Moakler of being an absentee parent.
In an Instagram Story she posted in May 2021, Alabama slammed her mother and said she's not an 'amazing' mom. "My mom has never completely been in my life. Can you guys stop painting her out to be an amazing mom?" She wrote, per Page Six. "Did your moms ask to see you on Mother's Day [because] mine didn't? I'm done keeping it a secret, reality shows." She also shared screenshots of alleged direct messages from Moakler, exposing Barker of allegedly having an "affair" with Kim Kardashian.
Alabama has expressed support for her father's relationship with Kourtney Kardashian, as she commented and shared photos of the trio together. Moakler, on the other hand, doesn't understand why her kids are more supportive of Barker's relationship and not hers with younger beau Matthew Rondeau. She told Life & Style, "I don't really understand why Kourtney [Kardashian] is queen." Yikes.
Landon Barker supports Travis Barker and Kourtney Kardashian's relationship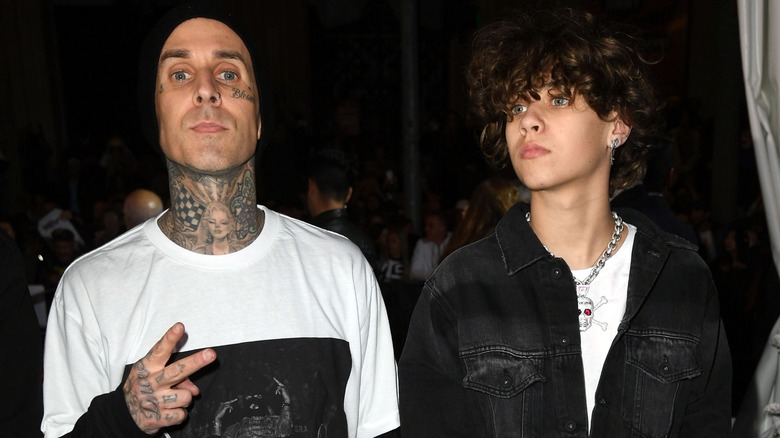 Kevin Winter/Getty Images
Similar to his sister Alabama, Landon Barker has a strained relationship with Shanna Moakler. Within the same week of Alabama's Instagram Story, Landon echoed the same sentiments about his pageant queen mother. Responding to someone on TikTok who implied he and his sister were siding with their dad, Landon reportedly replied (via Daily Mail), "Actually, if you weren't such a dumba**, you would realize our mom has never been in our lives and isn't in our lives like our dad is."
Landon also isn't a fan of Moakler's relationship with Matthew Rondeau. In the comments section under Moakler's photo with Rondeau in April, Landon reportedly called their romance the "most on and off relationship ever" and told his mom she "can do so much better."
Landon doesn't offer many opinions about his estranged relationship with his mother, but he has spoken highly of his father Travis Barker as his "best friend." He is also supportive of his relationship with Kourtney Kardashian. He commented on an Instagram photo dump of the two, "True love." Clearly, Landon and Alabama Barker have a great relationship with their dad. Sadly, Shanna Moakler has a long way to go with mending her relationship with her children.