Here's How Much Rob Lowe Is Really Worth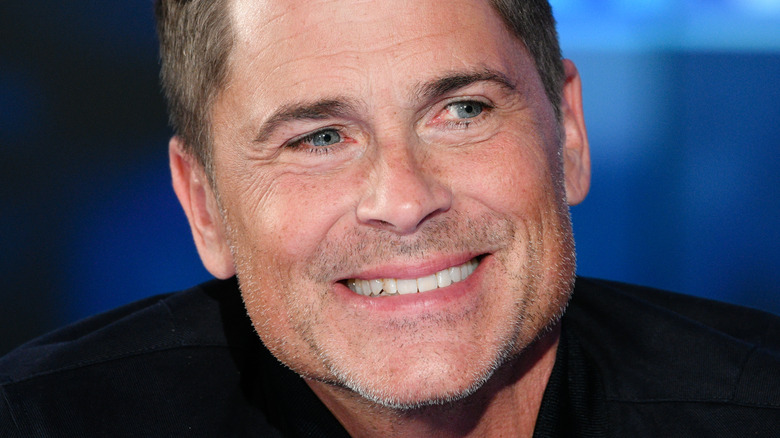 Noel Vasquez/Getty Images
When people hear Robe Lowe's name, they immediately think of his good looks and his classic '80s films. The actor's career kicked off in 1979 when he starred as Tony Flanagan in the TV series "A New Kind of Family" (via IMDb). A few years later, he appeared in "The Outsiders" and then "St. Elmo's Fire." And who could forget Lowe in "Tommy Boy" and "Wayne's World" in the 90s? Some of the actor's most popular shows includes "The West Wing" and "Parks and Rec." He also has a partnership with DirecTV. But success was not always there for Lowe, he says.
In an interview with Bankrate from 2011, Lowe talked about how far he has come in his career from the early days, where he could not keep a job. "Oh, gosh. I was fired from every job I ever had other than anything in the entertainment industry. When you can't keep a job as a busboy at the Nantucket Light in Malibu, [Calif.], or as the projectionist at the Malibu Cinema, you know you have some issues," he shared. "At the Malibu Cinema, I threaded the projector backward. At Nantucket Light, they didn't like that I was eating mud pie out of the walk-in freezer. So I had some issues in the real job market." Stars... they're just like us! 
When he did start making money in his career, Lowe shared that he spent a lot of money on travel and creating memorable experiences for his kids. Keep scrolling for more details on Lowe's impressive fortune.
Inside Rob Lowe's fortune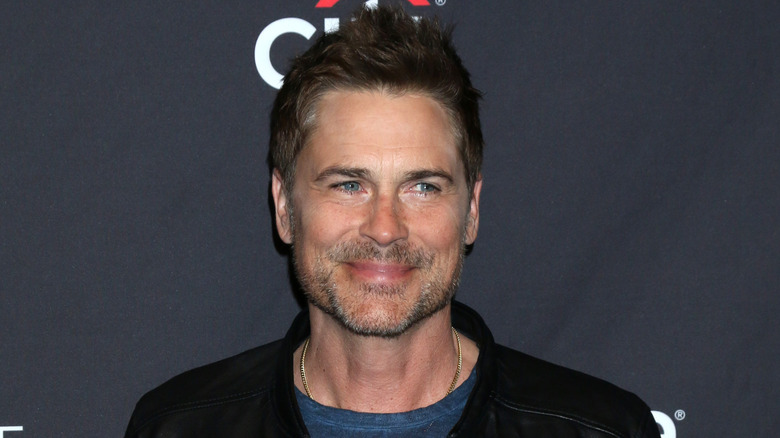 Shutterstock
Robe Lowe has done very well for himself in Hollywood. During his career, the actor has accumulated a fortune of over $100 million (via Celebrity Net Worth). Of course, most of Lowe's money has come from movies and television. According to The Washington Post, Lowe earned $75,000 per episode on "The West Wing," and he actually left the show when execs denied his request for more money. The Daily Mail shared that Lowe also earned a lot of money on the show "911," raking in $200,000 per episode. It is not entirely clear how much he made on "Parks and Rec," but Lowe did have the highest net worth on the cast (via CheatSheet), meaning he probably enjoyed a decent-sized paycheck.
Like many other Hollywood bigwigs, a lot of Lowe's fortune has gone toward real estate. In 2019, he listed his palatial Montecito pad for $47 million (via My Domaine). The home sits on 3.4 acres and boasts ocean and mountain views, which comes with a considerable price tag. The home came complete a guest house, pool house, tennis court, and a gym. Celebrity Net Worth shares that it sold for $45.5 million. Soon after, Lowe purchased another set of homes in Montecito for a cool $5.2 million and $13 million, respectively. According to The Real Deal, the $13 million property includes a few guest cottages and five bedrooms. In addition, he also bought a mansion in Beverly Hills for $3.7 million. One thing's for sure... it's good to be Rob Lowe!