What Does 'Do It' By Chloe X Halle Really Mean?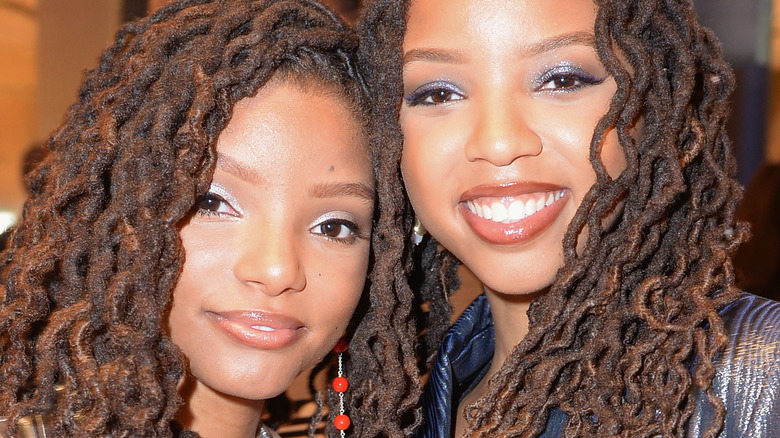 Vivien Killilea/Getty Images
There's a reason why Chloe x Halle are Beyoncé's protégés. The R&B duo, formed by sisters Chloe and Halle Bailey, first gained popularity when they were younger. On their YouTube channel, they would cover songs, such as Beyoncé's "Best Thing I Never Had," "Pretty Hurts," and "Love on Top," which eventually caught the pop star's attention. Shortly thereafter, Bey took them under her wing and signed them to her record label, Parkwood Entertainment.
Chloe x Halle's debut album, "The Kids Are Alright," was released in 2018, but it's their latest effort that has caught everyone's attention. Titled "Ungodly Hour," their second studio album includes songs like "Forgive Me," "Tipsy," and "Do It." The latter, in particular, is their biggest hit to date. "Dot It" spent 11 weeks on Billboard's Hot 100 Singles chart and peaked at No. 63. Meanwhile, the song's accompanying music video now boasts more than 54 million views on YouTube. The jam even earned Chloe x Halle a Grammy nomination for Best R&B Song and received an official remix featuring Doja Cat, City Girls, and Latto (formerly known as Mulatto).
So, what's "Do It" really about?
Chloe X Halle have a girls' night out on 'Do It'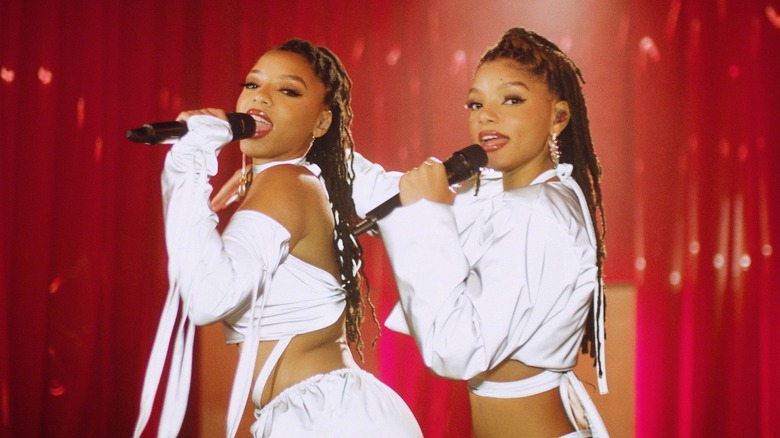 Bet Awards 2020/Getty Images
Chloe X Halle's "Do It" is all about having fun on a girls' night out. Speaking to Genius, the sisters broke down a few of their favorite lines from the song. In the first verse, Chloe sings she's "movin' fast 'cause the Uber on the way." And, apparently, that line is pretty realistic. "I'm always calling the Uber even before I'm finished getting dressed," Chloe said. "And I always feel bad 'cause I always message the person like 'I'll be out in five minutes.'"
Another line from the first verse says their wigs are "secure like the money in our safe," which Chloe appreciates. "Being we're working hard as young women, securing our future in the bag by doing something we love, which is music, so it was really fun singing those lyrics." In the song, the duo also suggests telling men you are from 'outer space,' when they ask where you're from. "It's always fun to kinda tease him and be like, 'I'm from outer space, boy, don't you know you can't just come over to me like that, you gotta elevate your game a little bit,'" Chloe said.
Meanwhile, the "Do It" catchy hook, sung by Halle, was made to make people dance, "We were envisioning us on the dance floor with our girls like that's just how we do it, that's just how you do it. That's just how you do that," Halle explained. "And you're doing it well. Like, that's all that was in our head."