What Does 'High Fashion' By Roddy Ricch Featuring Mustard Really Mean?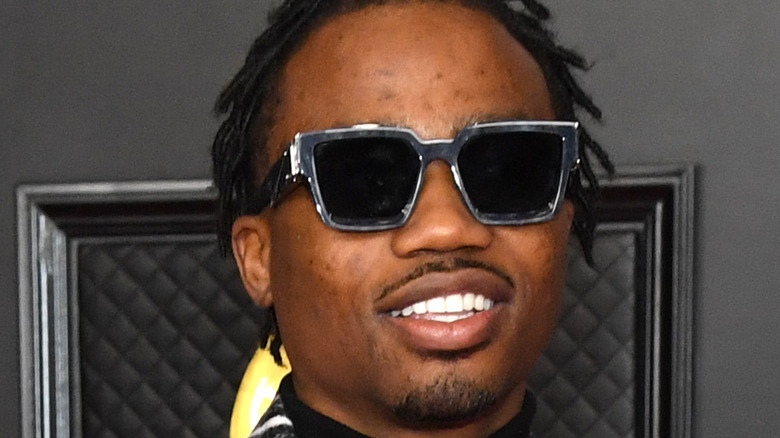 Kevin Mazur/Getty Images
By the junior year of his rap career, Roddy Ricch amassed a number of accomplishments. The Compton, Calif. native became a Grammy Award-winning artist in 2019, thanks to his Nipsey Hussle-assisted track, "Racks In The Middle." Later that year, Ricch released his album, "Please Excuse Me For Being Antisocial" which debuted and spent four non-consecutive weeks at number one on the Billboard 200. The album became the longest running No. 1 debut rap album since 50 Cent's "Get Rich or Die Tryin'" in 2003, per Time.
However, it was Ricch's "The Box" that catapulted him into super stardom. You couldn't avoid the infectious "eeh-err" ad-libs even if you wanted to. The No. 1 song made even more waves when the Kansas City Chiefs memorably celebrated their Super Bowl LIV win by dancing to "The Box." In February 2020, he told the publication, "It's cool, but I've just been on the road so much that I don't really hear it. Usually when my music drops, I can go to my hood, I can hear people playing it. Now it comes from performing it, people knowing it and stuff. It's crazy!"
Ricch's "Please Excuse Me For Being Antisocial" is a masterpiece, and not just because "The Box" is featured on it. Among the popular tracks on the album is Mustard-assisted track, "High Fashion." Here's the real meaning behind the song.
'High Fashion' is about giving your lover the finer things in life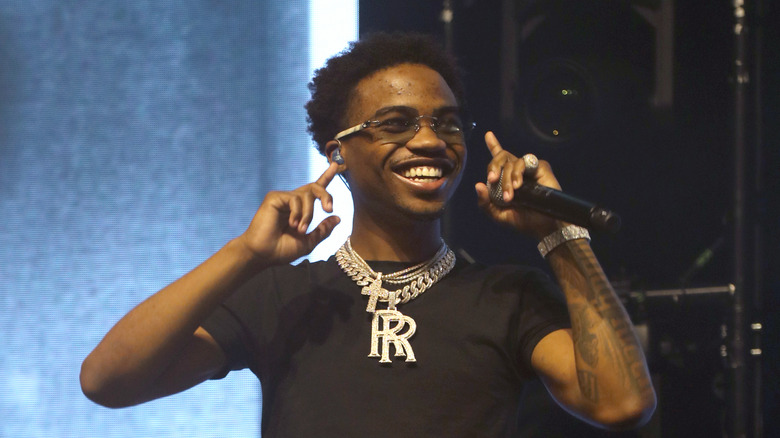 Jerritt Clark/Getty Images
Roddy Ricch is enjoying the fruits of labor, but he's not enjoying it alone. On his track with Mustard titled "High Fashion," the rapper sings and rhymes about showering his love interests with the most luxurious items now that he's made it big in the industry. Ricch rhymes on the hook, "Shawty made that ass clap, she don't need no applause/ High fashion like Goyard/ G-Wagon or the Rover?/ I put some ice on you 'cause you got a cold heart."
It's obvious that Ricch wants to spoil his love interest with all her designer wants and needs, which is why he nicknames the lucky lady his "Prada Bae." In the first verse, he says: "She want Chane'-ne' and Dio'-o'/ I'm only doin' cash out, I don't need promo/ I pull up to the high rise, I'm in the four-four/ Inside cocoa." He is not afraid to satisfy his lady's Chanel and Dior dreams, but only for one who is worth his time. Of course, we assume the lady he's talking about is his girlfriend, fashion model Allie Kay. The two welcomed their son in April 2020, per Revolt.