Has Lindsey Vonn Moved On Following Her Split From P.K. Subban?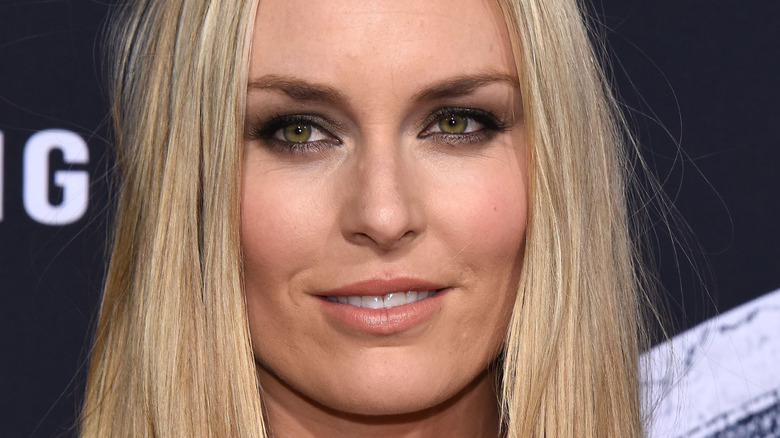 Shutterstock
Lindsey Vonn and her ex-fiance, P.K. Subban, split in December 2020, after dating for three years. At the time, Vonn made the announcement on Instagram, according to People magazine. "Over the past 3 years PK and I have had some incredible times together. He is a kind, good man, and someone I respect a great deal," Vonn wrote, sharing a photo of the former couple. However, after much consideration we have decided to move forward separately. We will always remain friends and love each other immensely. We ask that you please respect our privacy during this time," Vonn captioned the now-deleted post. Subban, who plays professional hockey for the New Jersey Devils, released a similar statement on his Instagram account as well. "Lindsey is one of the most kind and caring people I know. I will always treasure our time as a couple together and the many laughs we shared," he wrote. His post has also been deleted.
The Olympic skier has maintained a regular social media presence since ending her engagement. She often shares posts of herself working out or going to various  events on her Instagram account, but she has yet to go public with any new love interest. That might have changed on May 19 after Vonn was seen walking around SoHo in New York City with a new guy by her side. Now, fans are wondering if Vonn has officially moved on. Keep reading to find out who she was spotted with.
Lindsey Vonn is 'getting to know' Diego Osorio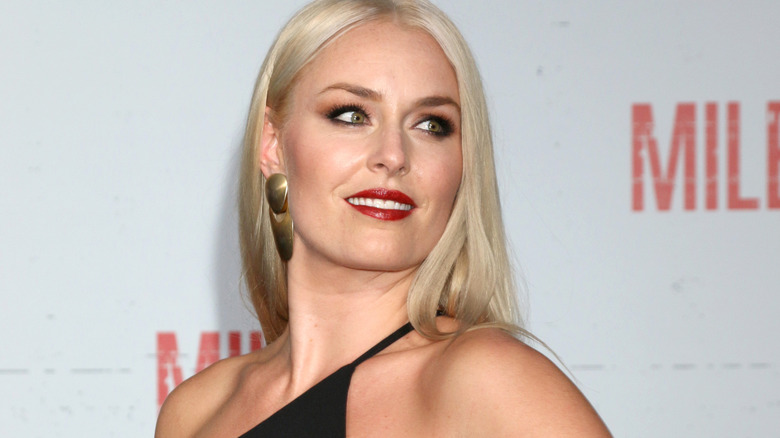 Shutterstock
According to Page Six, Lindsey Vonn has been hanging out with Diego Osorio, an actor best known for his role in the 2016 film "Drug Mule." He is also the founder of a premium tequila line called Lobos 1707. Vonn and Osorio were dressed casually as they walked the streets on New York; Vonn wore a pair of ripped jeans and an AC/DC T-shirt while Osorio chose an all-black ensemble. Both wore sunglasses and sneakers and were all smiles; Vonn holding a beverage in one hand and Osorio's arm in the other. They did some light shopping, checking out some merchandise at Oliver Peoples glasses before heading to dinner, according to the report. 
Shortly after the photos were published, People magazine confirmed that the two are indeed an item. A source told the outlet that Vonn and Osorio met through mutual friends. "It's new and they're enjoying getting to know each other," the source said. Vonn has not commented on the new relationship, nor have the two gone Instagram official... yet.