What Does 'How You Like That' By BLACKPINK Really Mean?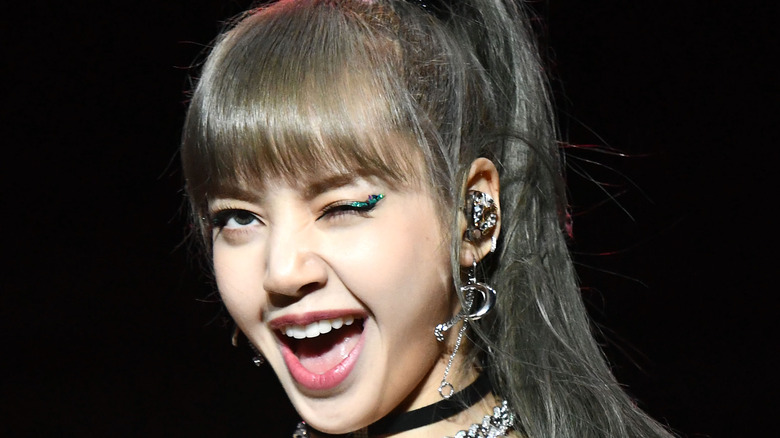 Scott Dudelson/Getty Images
When it comes to K-pop, there is perhaps no other female group that's as massively popular as Blackpink. The group's members —Rosé, Jennie, Lisa, and Jisoo—are megastars in their own right, landing endorsement deals with some of the world's most famous fashion, beauty, and jewelry brands. Together, though, they've made history as the first female K-pop band to perform at Coachella, and have amassed over billions of views for their music videos on YouTube. Rosé alone has two hits on her hands with the anthemic "On The Ground" and sultry "Gone" off her 2021 LP, "R."
In 2020, the group's music video for "How You Like That" shattered YouTube's 24-hour viewing record, garnering more than 84 million views in the 24 hours after its release, according to Deadline. The record was noticeable because they beat out K-pop heartthrobs BTS and their video for "Boy with Luv." While the music video for "How You Like That" is full of beautiful visuals, editorial looks and complex choreography, the song itself has lyrics that will make any Blink feel good about themselves. Scroll down to find out the real meaning behind the record-breaking song.
'How You Like That' by BLACKPINK is about strength
"How You Like That" marked a comeback of sorts for Blackpink, as it was the first single they released after a full year in June 2020, per Billboard. Fans were hungry for new music and Blackpink delivered with a song about letting go of toxic relationships. Jennie and Jisoo start off by singing and rapping about how they've hit "rock bottom," and hope they can salvage their lost hope, per Style Caster.
In the pre-chorus, Rosé sings that rock bottom has pushed them "again in such a dark place," but that they'd "light up the sky," and "kiss you goodbye," as to end this toxic relationship and turn the tables back on the person who hurt them, per Genius. The girls then ask the other person "how you like that" now that they've come back stronger after hitting rock bottom. Lisa then goes on to say that she has little regrets, rapping, "10 out of 10 I want what's mine / Karma come and get some / I feel bad but there's nothing I can do."
In the end, the girls allude to finding their wings and taking what's theirs — messages that were important for the group amidst the COVID-19 pandemic. As they told Time in June 2020, "We believe that this song contains the message that even in the darkest times, we should persevere and fight through. We want everyone to find strength through our music."