The Real Meaning Behind 'On The Ground' By Rose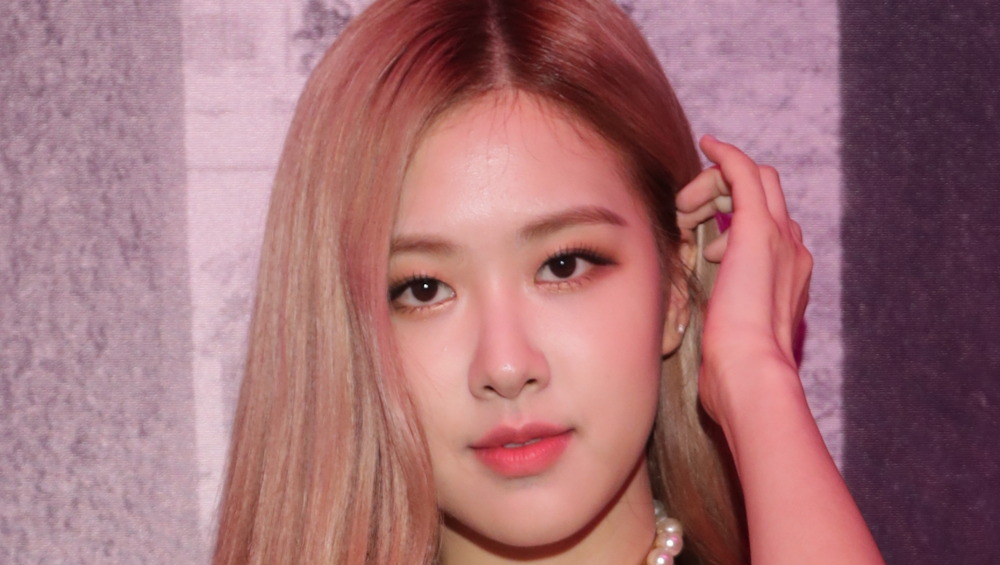 Han Myung-gu/Getty Images
BLACKPINK's Rosé has our jaws "On The Ground" with her stunning new single. And the meaning behind the catchy tune is pretty sparklingly sweet (catch the beverage pun?) too.
Back in January 2021, Rosé, one of the four members of K-Pop elite girl group BLACKPINK got Blinks (their Stans) and even casual listeners excited when she first teased her solo material. That 30-second glimpse has since blossomed into a shimmering two-song EP, R, unleashed on March 12, 2021. With 25 million Spotify streams on the sultry, guitar-driven "Gone," and 38 million streams on the EP's booming opener "On The Ground," the Australian-born Rosé may be preaching the laurels of staying grounded lyrically (we'll get to that), but she's taking K-Pop to new heights. According to Rolling Stone, its accompanying music video "is now the most-viewed Korean music video by a soloist in 24 hours since Psy's 'Gentleman.'" Nothing to Psy about there!
Yup, Rosé's bombastic music video for the English-sung "On The Ground" garnered 118 million-plus YouTube views to date. The epic clip sees the star running through exploding fireworks, floating ethereally over a bed of flowers, and standing triumphantly on a stone staircase with the words "Roses are dead, love is fake" etched in. We're deceased too. But... is that etching, a message of heartbreak, the song's true meaning? 
Float on down to discover the meaning behind the anthemic, EDM-infused, everything track, "On The Ground" by Rosé. 
"On The Ground" sees Rose grappling with fame
So, what is Rosé's "On The Ground" actually about? On one level, the lyrics, "I used to have a hole in the wall with a mattress / Funny when you want it, suddenly you have it / You find out that your gold's just plastic," could be interpreted as heartbreak. But equally, it's an ode to how the price of fame is deceiving.  
"Rosé singing the lyrics 'gold's just plastic' could refer to how something... beautiful on the exterior to the public, is in fact fake on the inside, with many artists feeling like they must live 'staged' lives," one Genius contributor wrote. This is, of course, especially true with K-Pop. "...The second line may refer to an ex-lover being Rosé's 'gold,' when in reality they betrayed her." In the words of one iconic meme, "why not both?"
As Rosé continues in the chorus, "Everything I need is on the ground," per Genius, acknowledging "her current status [of fame]... whilst also remaining aware of the fact that... she already had everything she ever needed." It's a powerful statement on the trade-off of stardom. 
"From when I was a trainee, I lived day to day, running towards by dreams," Rosé explained in a press conference, per Rolling Stone. "Once in a while, there are moments where I'd question my motives, and I think the lyrics express this really well." We'd say so. We're thirsty for more Rosé!