What Does 'Savage Love' By Jason Derulo Really Mean?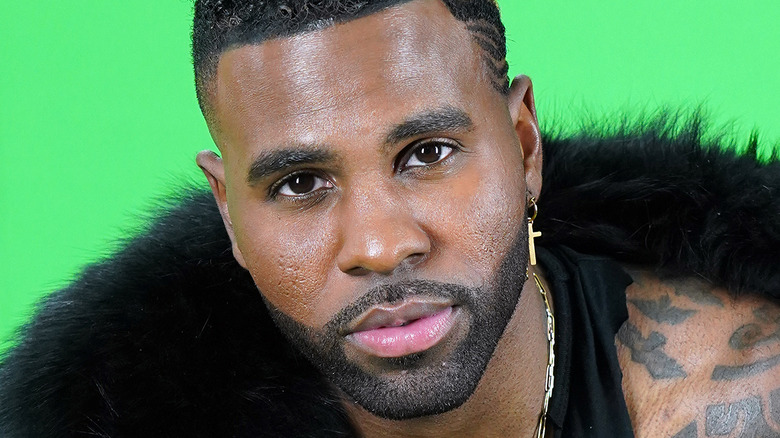 Alexander Tamargo/Getty Images
It's hard not to turn on the radio these days without hearing Jason Derulo's hit song "Savage Love," and we can understand why. The beat is catchy and, if you've ever had your heart broken, the lyrics are relatable. The song has been a chart-topping hit since summer 2020 and has quite an interesting backstory. 
It all started, as most things do these days, with TikTok. According to Slate, a teenage music producer, who calls himself Jawsh 685, had created the sample you hear throughout the song and called it "Laxed (Siren Beat)." "I created it one day after school last year," he told Official Charts. "[I was] feeling relaxed so it made sense to call it 'Laxed'." That sample then went viral on TikTok when it became a dance challenge, where people danced while showing off clothing specific to their cultures. 
If you're wondering where Jason Derulo comes in, well the avid TikToker himself noticed the popularity and created "Savage Love" over that sample. The problem was he only credited himself and didn't include Jawsh 685 whose music he so obviously used. The two eventually came to a negotiation, however, and the song was renamed "Savage Love (Laxed – Siren Beat)." As if TikTok wasn't enough, Derulo even got the popular boy band BTS to remix the song, which shot it to number 1 on the Hot 100 chart. Seems a few "savage" moves on Derulo's part got him his next smash hit! So what is the song itself about? 
Savage Love is about being used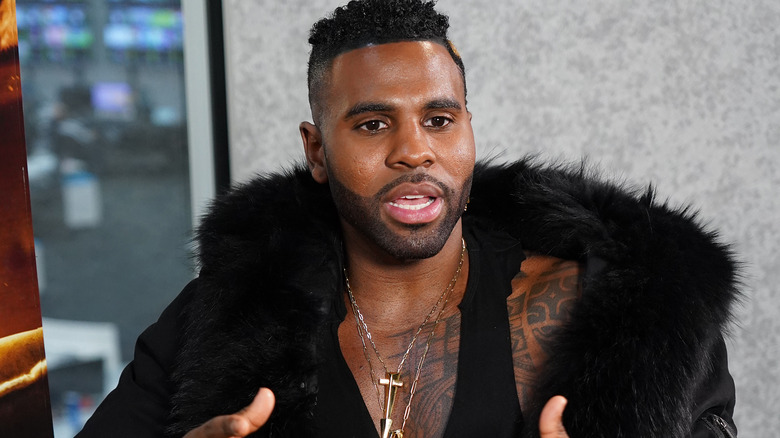 Alexander Tamargo/Getty Images
It's not only the catchy siren sample on "Savage Love" that keeps the song on repeat for fans, but the interesting story that the lyrics tell. It starts out as a lot of love songs do, with Jason Derulo singing about falling in love with lyrics (via Billboard) like "If I woke up without ya / I don't know what I would do / Thought I could be single forever 'till I met you." Yet there's an unexpected twist — this lover that Derulo seems excited about is only using him! He sings, "I just found out the only reason that you lovin' me / is to get back at your ex lover."
Derulo, obviously not pleased with this, calls out his lover for her "savage love," and wonders why she's that cold by asking "Did somebody break your heart?" He then even questions if this relationship is karma for his past. He sings, "Baby I hope this ain't karma 'cause I get around / You wanna run it up, I wanna lock it down / Usually don't be fallin'..." Eventually, Derulo decides it's better to be used than not have her at all and repeatedly sings, "But I still want that" and "Girl, you could use me. 'Cause I still want that, your savage love." 
"I think the song itself is just a great song," Derulo told ABC News, adding, "if it happens to go viral on TikTok, I think that would be an amazing bonus." And fans and TikTokers alike seem to agree!