The Truth About Queen Elizabeth's Relationship With Claire Foy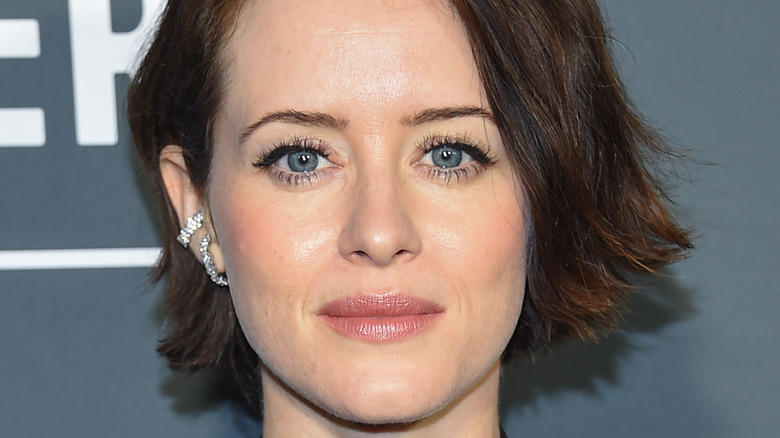 Shutterstock
We just can't get over the royals. From a global fixation on Kate Middleton and Prince William to the never-ending news about Prince Harry and Meghan Markle, the royals constantly make buzz-worthy headlines.
So it's no surprise that Netflix's "The Crown" was a major sensation, thanks to its fictional portrayal of the life of Queen Elizabeth II and her extended family. Claire Foy kicked things off, playing young Elizabeth in seasons 1 and 2. Olivia Colman then carried the torch, playing the queen in her middle years during seasons 3 and 4. Then, in January 2020, it was confirmed that Imelda Staunton would be portraying the queen in her later years, in seasons 5 and 6, according to Town & Country.
What a lineup of stellar actors! Fans have been dying to know more about the queen's interaction with the hit series, and Foy in particular since she was the face that started our obsession with "The Crown." Does Foy have a relationship with the queen? Foy actually gave us an answer.
Claire Foy did actually meet Queen Elizabeth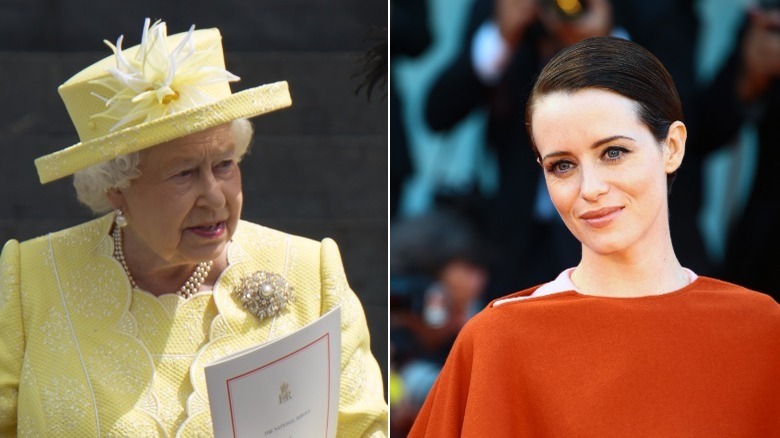 Shutterstock, Shutterstock
Does Claire Foy have a relationship with Queen Elizabeth? Well, sort of. When "The Crown" actor was hosting "Saturday Night Live" on Dec. 1, 2018, Foy broached the topic. "One of the questions I get asked the most is whether I've actually met the queen," Foy said in her opening monologue. "The truth is, I have."
Foy went on: "I was invited to an event at Buckingham Palace, the real one, and I'm waiting in line to meet the queen and a million questions are running through my mind. 'What will the queen say to me?' 'How will I respond?' And then it happened." Foy went on, "and I shook the queen's hand and she smiled at me and she said absolutely nothing about 'The Crown.'"
"Of course," Foy went on with the punchline, "this was three years before I did 'The Crown' but still."
While this was a clever opening for SNL, that's the end of Foy's personal connection to the queen. More than that, we have no way of knowing if the queen has even watched "The Crown." In fact, according to The New York Times, BBC royal correspondent Jonny Dymond was asked if the royals, including the queen, watch the Netflix show. He replied, "I don't know, and if I did, I wouldn't tell you."