William And Kate Just Made An Announcement About Their Future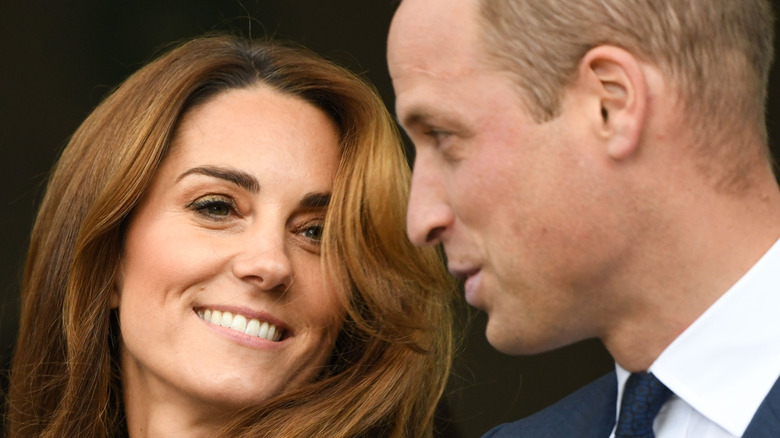 Shutterstock
While the royal family always seems to be busy sparking headlines more often than not, May 19 has been a particularly newsworthy day for the queen and her relatives. On a sadder note, news came out that one of the monarch's dorgi puppies had died (yes, dorgi, not corgi). The queen was said to be devastated over the loss of the young dog which was given to her when her now-late husband, Prince Philip, had become ill. Fortunately, she has some happier things to preoccupy her mind.
First, Princess Beatrice announced that she is pregnant with her first child. The queen's granddaughter, who is married to Edoardo Mapelli Mozzi, tied the knot back on July 17, 2020, and her little one will be the queen's 12th great-grandchild. On top of that, Prince Harry and Meghan Markle are celebrating their third wedding anniversary. Although they're not able to throw a party with their royal family members to mark the occasion, we're sure it's another fact that might make the queen smile, as well as another reason why the royals are the in news.
Of course, Prince William and Kate Middleton couldn't be left out! That's perhaps why they have also chosen today to reveal something about their future plans. Scroll down to find out what that would be. 
Prince William and Kate Middleton are going to Scotland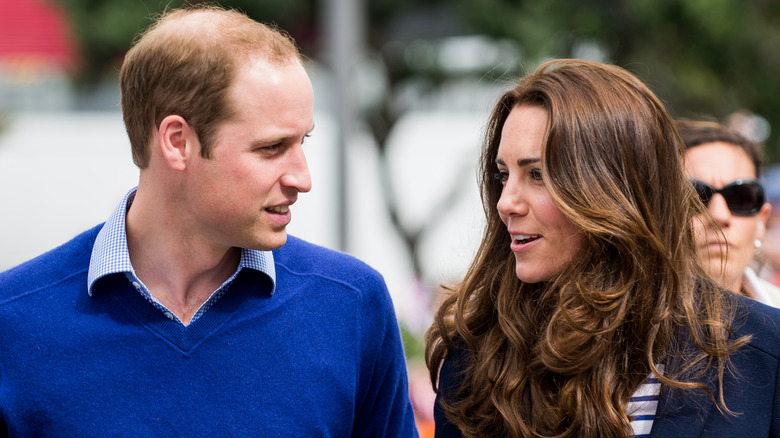 Shutterstock
Prince William and Kate Middleton have decided to take a trip together ... and it may end up being incredibly romantic! The pair revealed that they are planning on "return[ing] to the small Scottish town where they met and fell in love," as Page Six detailed. Part of an official trip to Scotland that will last for seven days, William will set out first "in his role as Lord High Commissioner to the General Assembly of the Church of Scotland." Kate will follow a few days later to join her husband on his travels. The pair will then make a stop at the University of St. Andrews, where the two first met while attending the school and studying art history (although William eventually moved on to geography).
The Duchess once opened up about first meeting her future husband, per Woman & Home, saying, "I actually went bright red when I met you and scuttled off feeling very shy about meeting you." She also recalled, "William wasn't there for quite a bit of the time initially ... so it did take a bit of time for us to get to know each other. But we did become very close friends from quite early on."
While their visit to St. Andrews will include meeting current students to check in and see how they've managed during the coronavirus pandemic, William and Kate will likely still do plenty of reminiscing as well.