What Does 'Physical' By Dua Lipa Really Mean?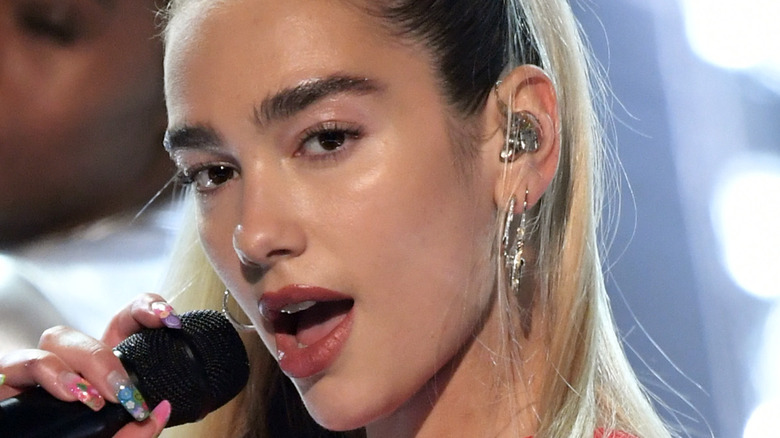 Kevin Winter/Getty Images
It's an exciting time for British singer Dua Lipa. Her second studio album released in 2020, "Future Nostalgia," became the soundtrack to many people's lives and helped score the star quite a few accolades along the way.
At the 2021 Grammy Awards, "Future Nostalgia" won Lipa a trophy for Best Pop Vocal Album. Shortly after, she won Album of the Year and Best British Female Solo Artist at the BRIT Awards, per The Guardian. "Future Nostalgia" became Lipa's first chart-topping album in the U.K. and spawned a number of infectious singles — "Don't Start Now," "Break My Heart," and "Levitating." Another stand-out from the album was "Physical," the second song to be released from the era.
As of this writing, the music video for "Physical" has racked up more than 293 million views on YouTube and was performed during the 2021 BRIT Awards ceremony. NME ranked the single as the second-best release of 2020 and described the track as an "adrenalized '80s-hued banger." With the song making a huge impact on listeners and music critics, what does the lyrical content of "Physical" really mean? Keep reading to find out.
'Physical' is quite the romantic song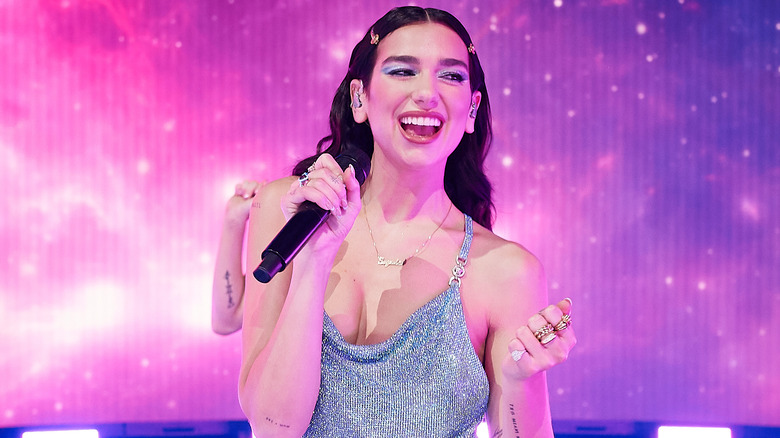 Gareth Cattermole/Getty Images
Dua Lipa's "Physical" is full of energy from start to finish and is an ode to Olivia Newton-John's classic song of the same name, per NME. Lyrically, the track appears to be romantic. During the first verse, Lipa sings about a lover who makes her feel "diamond-rich," something she is unable to compare to anything else she's ever experienced before: "Common love isn't for us / We created something phenomenal / Don't you agree? / Don't you agree? / You got me feeling diamond-rich / Nothing on this planet compares to it."
The spoken-word pre-chorus, "Who needs to go to sleep when I got you next to me?" informs listeners that Lipa and her partner enjoy being intimate together. In the chorus, she sings about their connection and trust with one another: "All night, I'll riot with you / I know you got my back and you know I got you / So come on (Come on), come on (Come on), come on (Come on) / Let's get physical."
"Physical" doesn't make any obvious references to Lipa's boyfriend, Anwar Hadid, but the song was released during their relationship. In a conversation with Apple Music, Lipa discussed the track, per We Heart It. "Lyrically, I used words like "diamond-rich" which felt quite nostalgic to me, but then added more playfulness to ensure it felt current," she said, adding "It was such a spur-of-the-moment kind of song, which at times had a Eurythmics vibe to it."