The Real Meaning Behind Olivia Rodrigo's 'Traitor'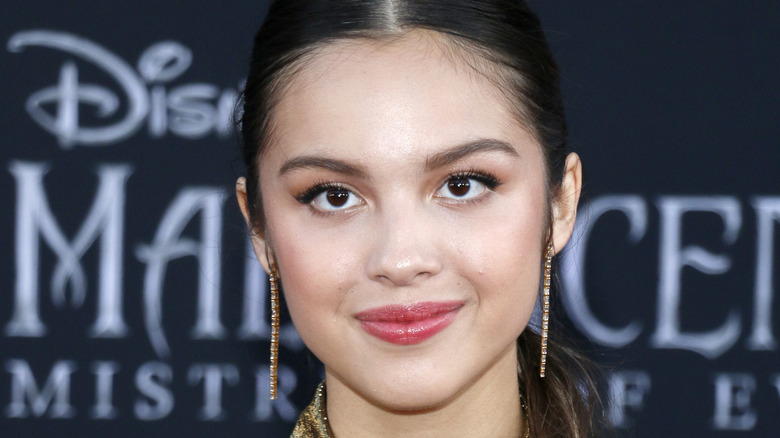 Shutterstock
Olivia Rodrigo went from Disney star to bonafide pop idol with the release of "SOUR," her debut album. Prior to dropping the full LP on May 21, the singer released the wildly popular single "Drivers License," which many fans believed to be about her "High School Musical: The Musical: The Series" co-star Joshua Bassett. As covered by Bustle, Rodrigo and Bassett were rumored to be romantically linked ... until he was spotted with Sabrina Carpenter. It's a tale now etched in Gen-Z history.
The "Drivers License" singer would not confirm who the song was about, but told Billboard in January she was happy to see it "resonating with people." Rodrigo told Nylon in May that writing the song made her feel empowered. "I feel like that vulnerability is really, really powerful," she told the publication. "It's truly any songwriter's dream," she said. "There's something so powerful in being vulnerable and open, like, 'This is my life, and I'm f****** sad.'"
In the short time between releasing her first single and her debut album, Rodrigo believed she had matured. "When you go through heartbreak and you're really young, it feels like the end of the world," she told W Magazine in May. The singer wrote a lengthy Instagram post when "Sour" dropped. "[E]very song is so personal and close to my heart," Rodrigo revealed. Fans are certainly on board.
Keep reading to find out the meaning behind one of Rodrigo's most talked-about songs.
Olivia Rodrigo peeled back some details before releasing "Traitor"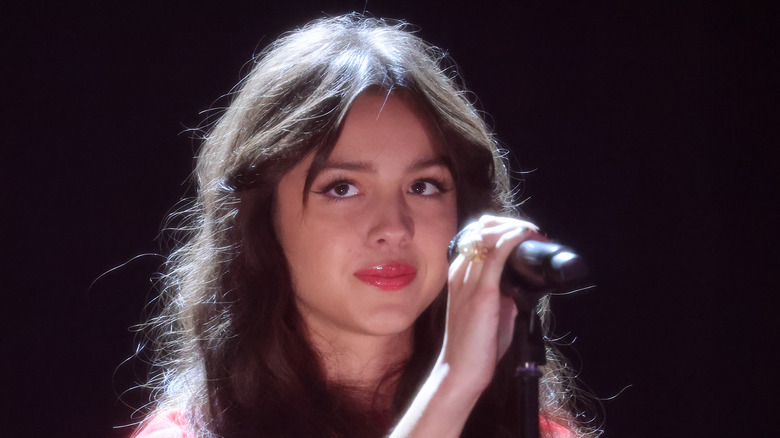 Jmenternational/Getty Images
Olivia Rodrigo poured her heart out on "SOUR" as she used writing as a form of therapy for heartbreak. "There are therapeutic benefits to songwriting," she told Nylon in May. "Whenever I'm feeling upset, I go to the piano. I go to the piano before I call a friend." Many fans believed the lyrics to "Traitor" were especially cathartic for the singer.
Once again, listeners suspected that Rodrigo had written a song directed at Joshua Bassett. "Brown guilty eyes and/ Little white lies, yeah/ I played dumb but I always knew," Rodrigo sings in the opening of the song, via Genius. As pointed out by Pop Buzz, Bassett has brown eyes. The chorus to "Traitor" set off a litany of fan theories that the track was about Bassett leaving Rodrigo for Sabrina Carpenter, per Hollywood Life. "You betrayed me/ And I know that you'll never feel sorry ... It took you two weeks to go off and date her/ Guess you didn't cheat, but you're still a traitor," Rodrigo sings.
Similar to "Drivers License," Rodrigo had not confirmed the song was about Bassett. She did, however, admit to Nylon that she had edited songs in the past to not give away too many personal details. "I've gone back and made revisions to make it a little less specific because sometimes, I think, the drama takes away from the songwriting," she told the outlet.