The Real Meaning Behind Olivia Rodrigo's 'Favorite Crime'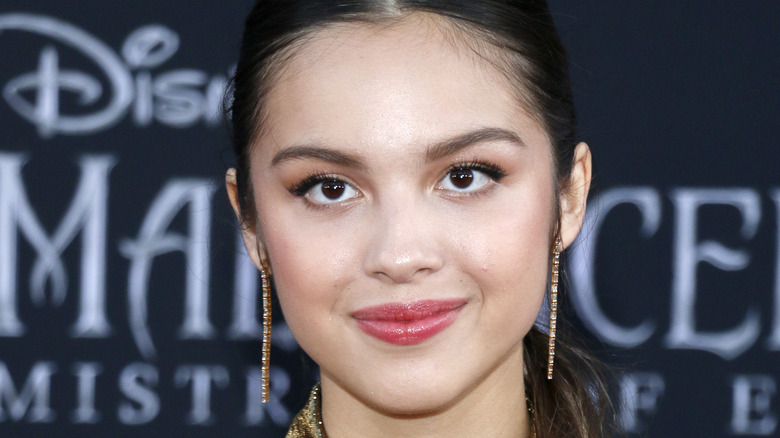 Shutterstock
Move aside, Disney's "High School Musical: The Musical: The Series." Olivia Rodrigo has a new gig as the songwriter of the summer. That's right — coming off the releases of her (massive) singles "Drivers License," "Deja Vu," and "Good 4 U," Rodrigo has released her debut album, "Sour." The 11-track album is Rodrigo's introduction to the music industry, but it could also be seen as a breakup anthology, since it's rumored that Rodrigo wrote at least some of the songs about ex-boyfriend and "High School Musical" co-star Joshua Bassett, according to Bustle. And according to ... everyone.
Nevertheless, Rodrigo's "Sour" is getting a ton of buzz. The album's first single, "Drivers License," spent eight weeks in the number one spot on Billboard's Global 200 chart and is also the first song of 2021 to pass one billion global streams, according to MRC Data (via Billboard). Rodrigo may not be writing the usual teeny-bopper songs that are conventional for her age group (she's only 18, per Billboard), and she's attempting to give her all to her music. "I'm a songwriter who writes from a place of authenticity and truth," she told Billboard. "And truthfully, love and happiness and everything weren't feelings that I was feeling at the time. And what's the point of putting out a record if it isn't something that you feel is important to say to people?" 
Knowing this, what's the meaning behind the album cut, "Favorite Crime"? Scroll down to find out!
Olivia Rodrigo is reclaiming her agency on Favorite Crime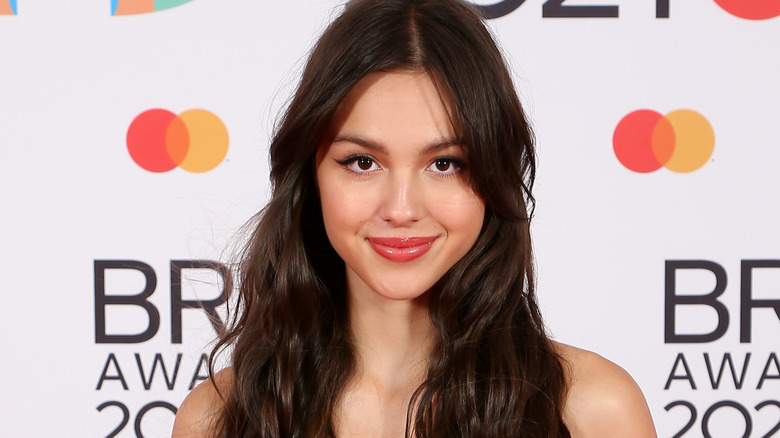 Jmenternational/Getty Images
Olivia Rodrigo is proving her ongoing star power with the release of her first studio album, "Sour." The "High School Musical: The Musical: The Series" actor and singer-songwriter is changing the pop landscape with powerful, breakup ballads that have taken over the music charts. And with her new album now streaming, what's the meaning behind one of her new songs, entitled, "Favorite Crime"?
"Favorite Crime" is the tenth song on "Sour" and it chronicles a journey of desperation and codependency in a past relationship. Rodrigo is using this song as a means to heal but also expresses vulnerability in the boundaries that she has barely established. With lyrics like "I let you treat me like that" and "I was your willing accomplice, honey," the 18-year-old expresses how she wasn't seeing the relationship clearly in the moment. 
In hindsight, Rodrigo sees the major issues in the relationship with, "you used me as an alibi / I crossed my heart as you crossed the line / and I defended you to all my friends." She never explicitly states where she now stands with her failed relationship, but she's coming to terms with how it wasn't healthy for her. And the world is listening.