Does RHONY's Luann De Lesseps Have A New Man?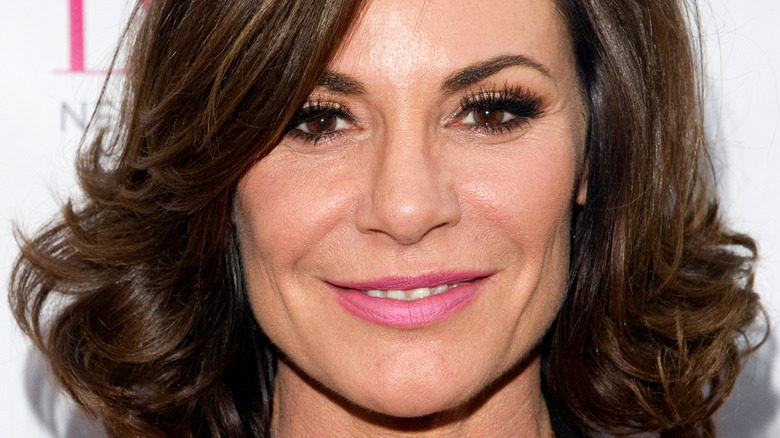 Shutterstock
Real Housewife of New York City, cabaret performer, and utterer of the immortal words "Don't be all, like, uncool" Luann de Lesseps may be in a relationship with a new guy, and we need details, like, now.
Lu hasn't exactly had the greatest luck in the world when it comes to men and relationships. After her first marriage ended, "RHONY" cameras documented her brief, doomed relationship with Tom d'Agostino, which culminated in a marriage that ended as quickly as the relationship began. The reality star's last known relationship was with Garth Wakeford, but she confirmed to Page Six that it was not much more than a fling which soon fizzled out.
But Luann is hardly one to sit at home knitting, and it looks like there may be a new love on the horizon — hopefully not one that any of her friends or "RHONY" co-stars have already hooked up with (looking at you, Sonja and Ramona).
We don't have a ton of details yet, but here is what we know.
Luann looks happy and she knows it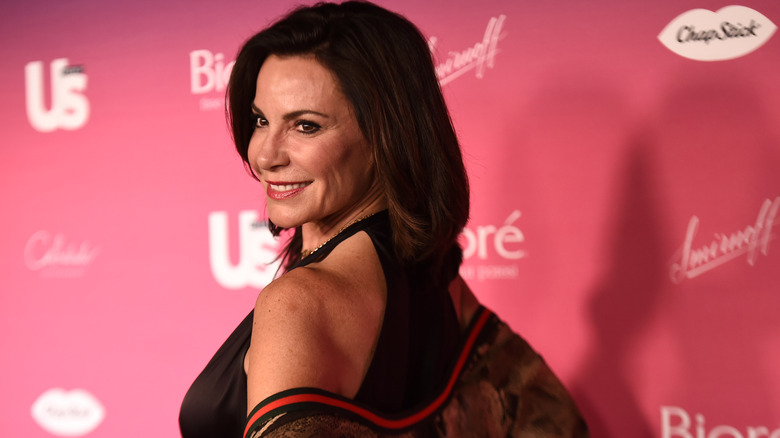 Steven Ferdman/Getty Images
Whatever else you say about Luann de Lesseps, the woman Knows. Her. Angles. Which is why we're wondering if the be-crop-topped former countess was intentionally cheating toward the camera, just a tad, in the paparazzi snap of her receiving an affectionate smooch from a mystery man in Midtown, Manhattan on May 20, as reported in Page Six. Because honestly, she looks fantastic.
As for Mr. Mystery — photos show a very tan man who looks about Luann's age, wearing a pink shirt and heavily lacquered hair which is giving us a very European vibe. This would be totally on-brand for Luann, who was formerly married to French aristocrat, Count Alexandre de Lesseps.
Unfortunately, filming for Season 13 of "RHONY" has already wrapped, so we likely won't get to be properly introduced to whoever this guy is on the show — at least not yet. Fortunately, on the other hand, Luann has never been shy about her love life. If there's tea to be spilled, she's sure to let everyone know on her social media at some point.