The Truth About Carrie Ann Inaba And Artem Chigvintsev's Relationship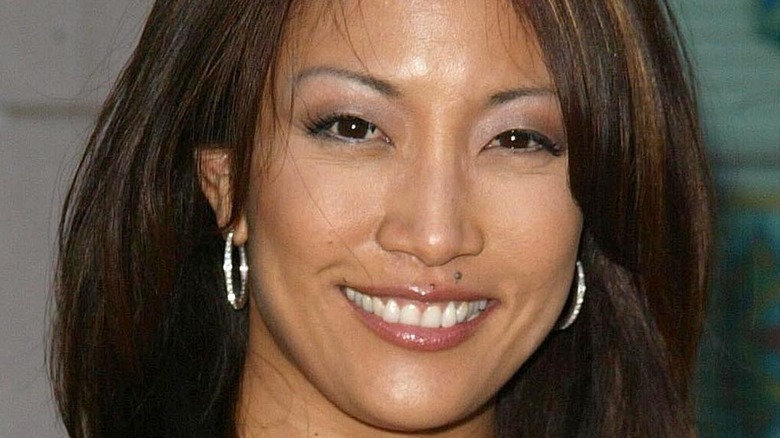 Shutterstock
Carrie Ann Inaba is known for her dance critiques, but her dating life has sometimes collided with her career. The original "Dancing with the Stars" judge has made headlines for her love life and talked openly about her relationship woes on the CBS chatfest "The Talk," where she serves as a co-host.
Inaba was recently in a relationship with boyfriend Fabien Viteri (who she may or may not have split with), but before that, she was engaged to accountant Jesse Sloan, who proposed to her while she was filling in for Kelly Ripa on "Live With Regis and Kelly" in 2011, per Us Weekly. That engagement didn't pan out, but Inaba found love again and accepted a proposal from "General Hospital" actor Robb Derringer in 2016. The two split the following year.
In addition, during the early days of "Dancing With the Stars," Inaba was in a relationship with pro dancer Artem Chigvintsev. The exes' history together would come back to haunt them years later on the ABC celebrity ballroom competition.
Carrie Ann Inaba and Artem Chigvintsev dated for nearly three years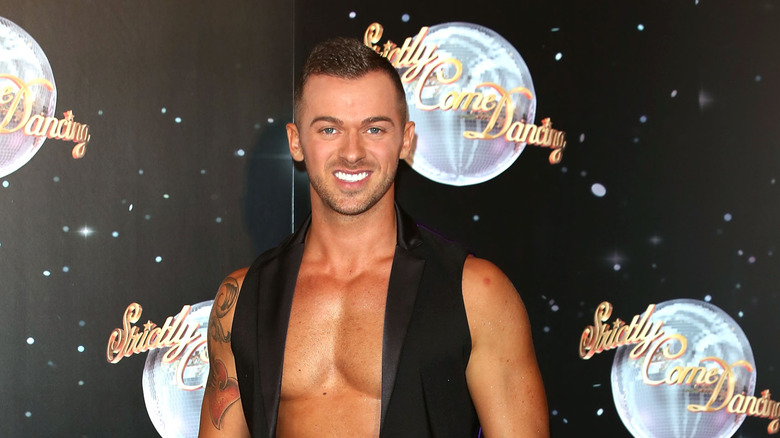 Tim P. Whitby/Getty Images
In 2006, a year after "Dancing With the Stars" debuted on ABC, Carrie Ann Inaba began a romantic relationship with Artem Chigvintsev. The relationship raised some eyebrows for two reasons: The Russian-American pro dancer was 15 years his girlfriend's junior, and he would later go on to compete on "DWTS" — a show where Inaba worked as a judge.
The two dancers met on the set of the Fox reality show "So You Think You Can Dance" and split nearly three years later, in late 2008, according to People. Following the breakup, Inaba said that while the relationship was "really good," the couple eventually realized that neither "was 'the one'" for the other.
"It was very sad to let go of something that was so good on so many levels," she admitted to People. Inaba also revealed that, despite his younger age, Chigvintsev was the most "grounded" man she had ever dated and that she was very happy for his success as a dancer.
Fans accused Carrie Ann Inaba of targeting her ex on the dance floor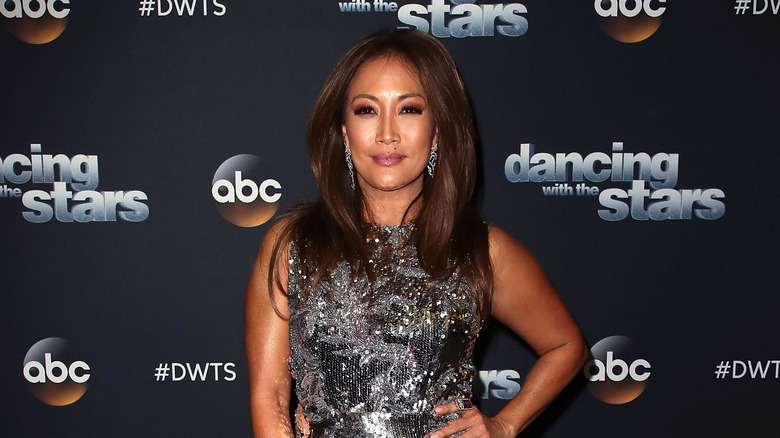 David Livingston/Getty Images
Artem Chigvintsev's first appearance on "Dancing With the Stars" was in 2014, where he served as a member of the show's dance troupe, per IMDb. He was promoted to a professional dancer in 2014 and was partnered with actor Lea Thompson. Over the years, some viewers felt that when faced with his ex at the judges' table, he was treated unfairly. 
When Chigvintsev was partnered with "Bachelorette" star Kaitlyn Bristowe in 2020, Carrie Ann Inaba was bullied by fans of the dancing show, with some accusing her of being bitter about her ex, who by now was engaged to former WWE star Nikki Bella and had a son with him. After Inaba docked the "DWTS" duo for a "lift," even Chigvintsev said it was starting to feel "a little personal" and that he didn't think he and Bristowe were ever "going to make" his ex-girlfriend happy, according to Entertainment Tonight.
Inaba later told Us Weekly she thought the buzz about her "grudge" against her ex was "hysterical." She told the outlet that "Bachelor" franchise fans love to create stories. "Look, I love Artem, I respect him, I love him and Nikki together," she said. "I love that they just had their little baby Matteo. There's nothing but love." She also explained that she tends to push certain contestants — and apparently, pro dancers — a little harder when she sees they have potential and aren't fully utilizing their skills.