A Royal Biographer Is Concerned About Prince Harry. Here's Why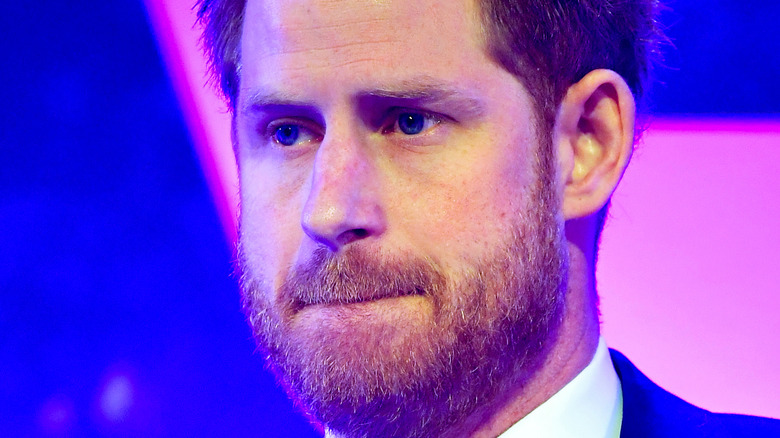 Wpa Pool/Getty Images
Prince Harry's latest interviews and appearances are concerning some royal experts, including biographer Angela Levin. From Harry's sit-down with Oprah Winfrey that aired back in March, to his more recent appearance on Dax Shepard's Armchair Expert podcast, the Duke of Sussex's words are being analyzed, criticized, and scrutinized by just about everyone who has watched, listened, or read what he has said. Harry has talked about his upbringing, the death of his mother, and the treatment that he and his wife Meghan Markle received while living under the monarchy's rule. 
In his latest endeavor, a docuseries called "The Me You Can't See" that was released on AppleTV+ on May 21, Harry opens up about his struggle with anxiety and depression, and he even undergoes a therapy session while cameras were rolling. The duke has received praise for the show, which aims to show that people can — and should — have open conversations about mental health. However, there are some people that are wondering if this is all just too much for Harry. Read on to find out more.
Should Prince Harry step back from the spotlight?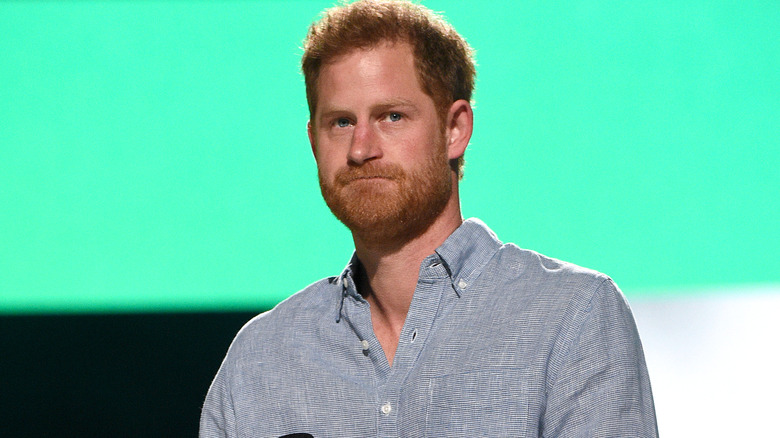 Kevin Mazur/Getty Images
Royal biographer Angela Levin took to Twitter to share her opinion on Prince Harry's decision to constantly speak out about his former royal life. "How dreadful if Harry constantly thinks that he will lose Meghan like he did Diana and blames racism. Plus can't get rid of M's threat to commit suicide. His life sounds too much for him and he should back away from being a woke lecturing celebrity," Levin tweeted. The tweet was met with several responses in which several social media users slammed Meghan Markle, and agreed that Harry should step out of the spotlight.
Harry's next move is unclear, but many it's possible that he will take some time to settle before Meghan gives birth; the couple is expecting a baby this summer, and sources say that Meghan is due "any day," according to The Sun. However, with deals with Spotify and Netflix, it sounds like Harry and Meghan have big plans for the future. "Our focus will be on creating content that informs but also gives hope. As new parents, making inspirational family programming is also important to us," Harry and Meghan previously said in a statement about their Netflix deal (via the New York Times). Levin's concern about Harry may or may not be warranted, but one thing is for certain; he has no plans to step back anytime soon.