Inside Ben Affleck And Jennifer Lopez's Latest Reunion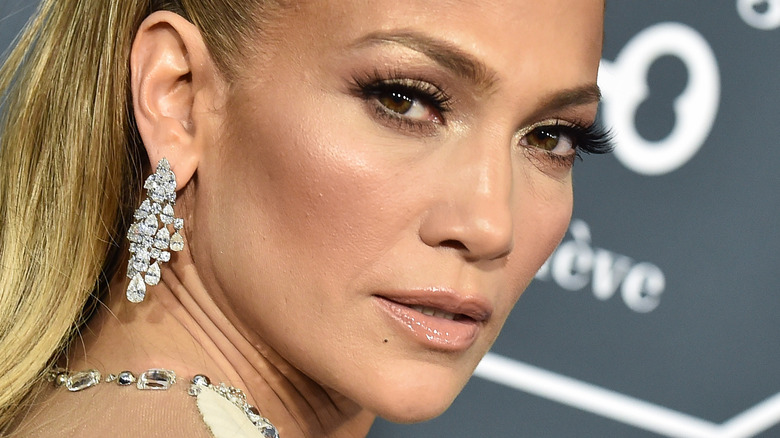 Shutterstock
Just about two weeks after Jennifer Lopez was spotted in Montana spending time with her ex-boyfriend Ben Affleck, the two have reunited, this time in Miami, according to the Daily Mail. Of course, Lopez and Affleck's latest reunion is not doing anything to help those reconciliation rumors, and just about everyone is now under the impression that Bennifer 2.0 is officially a thing.
The former couple first started hanging out in the middle of April, just after Lopez split from her fiance, Alex Rodriguez, according to Page Six. Since that time, the two actors haven't done anything to keep people from thinking that they are giving their romance another go — nearly two decades later. Just a few days ago, it was reported that Lopez took advantage of some free time to fly to Los Angeles to reunite with Affleck. A source told People magazine that Lopez and Affleck "have kept in touch every day since their Montana trip." Now, their rendezvous in Miami is making headlines. Read on for more.
Jennifer Lopez and Ben Affleck are reportedly trying to make things work long distance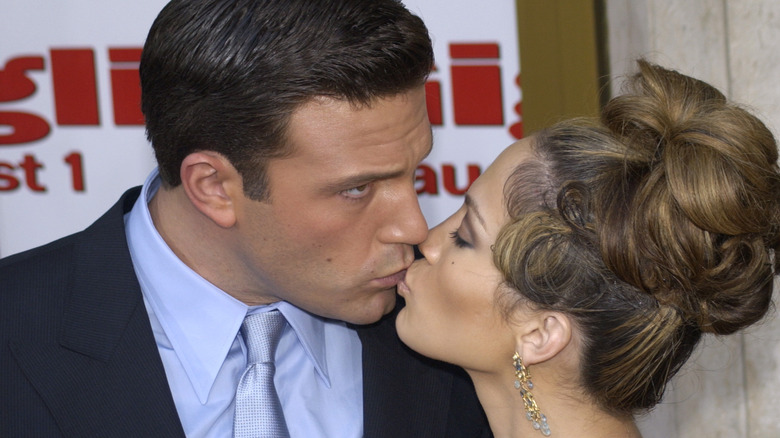 Shutterstock
According to Us Weekly, Ben Affleck was spotted at the airport in Miami on May 21, carrying a duffle bag. The very next day, he was seen leaving Jennifer Lopez's rental home — with Lopez. In photos obtained by the Daily Mail, two were dressed casually as they exited the home. Lopez was wearing a white sun dress with ties on the shoulders and a big smile across her face as she was caught on camera by prying paparazzi, while Affleck was seen in long pants, a gray T-shirt, and a pair of sneakers. Affleck looked less than thrilled to be caught by photogs, who were clearly camped out waiting for that exact shot; confirmation that Affleck was at Lopez's place.
Meanwhile' People magazine's source seems to confirm that Affleck and Lopez are indeed giving things another go. The only issue? Long distance. "It's a tricky situation since they live so far from each other, but they both seem committed to making things work," the source explained. Neither Lopez nor Affleck have confirmed — or denied — the reports that they are back together. They seem to be letting the narrative be what it is. And fans? Are totally okay with that.