Alex Rodriguez's New Makeup Line Is Raising Eyebrows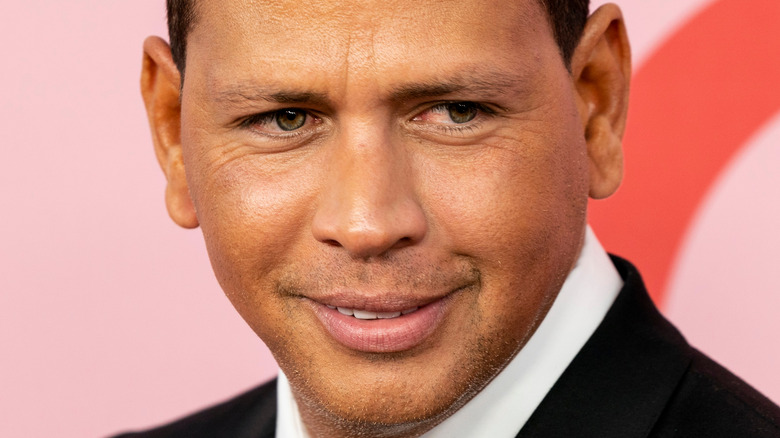 Shutterstock
Everyone knows that former professional baseball player Alex Rodriguez has had a pretty rough time this year so far. After dating pop legend Jennifer Lopez for four years and being engaged for two, the two decided to break up in April 2021, reported Entertainment Tonight. While the split came as a major shock to fans, the pair, fortunately, had an amicable uncoupling. "We have realized we are better as friends and look forward to remaining so," the former couple told ET in a statement. "We will continue to work together and support each other on our shared businesses and projects." 
Though the two were never married, they did share an impressive business portfolio, including investments in self-care company Hims & Hers, a partnership with Fitplan's coaching app, as well as multiple real estate properties in New York, N.Y. and Miami, Fla., reported Page Six. But despite the splitting of assets, the former sports pro is turning a new leaf. While his former love Lopez may have moved on to her actor ex, Ben Affleck, it looks like Rodriguez is reinventing himself as well — or at least his skin.
Read on to discover Rodriguez's latest endeavor.
A-Rod has entered the beauty chat with concealer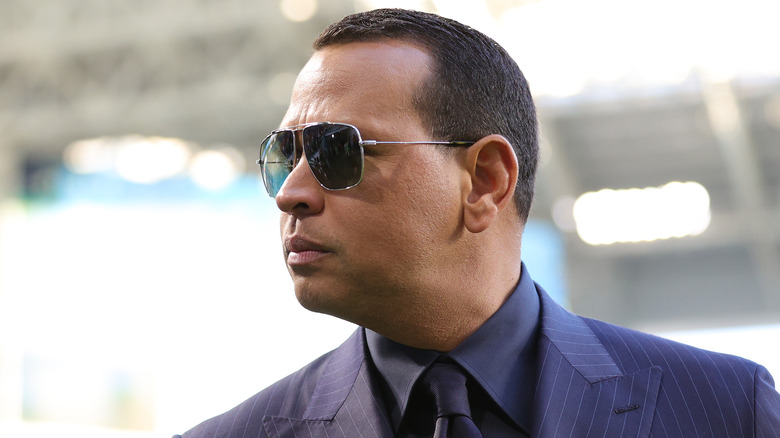 Maddie Meyer/Getty Images
Step aside, J-Lo! There's a new face of beauty in town, and it's not the Puerto Rican pop princess, but her ex-boyfriend. That's right; Alex Rodriguez has launched makeup. Coming off his recent breakup to long-time girlfriend and ex-fiance Jennifer Lopez, Rodriguez has released the Blur Stick. The Blur Stick was specifically designed for men and acts as a concealer to cover up skin imperfections, according to Yahoo! Life. 
Rodriguez has partnered with wellness brand Hims & Hers, which he initially partnered with in 2019, reported Forbes, to bring men a beauty product that's convenient, easy, accessible. "Working with the Hims & Hers team, I wanted to create a product that solved an issue I faced every day," Rodriguez captioned an Instagram post of the product. "I realized as I was jumping from meeting to meeting, I needed something quick and easy in my routine to conceal blemishes or razor bumps."
While some A-Rod fans have praised his move into beauty, others have questioned the concept of men involved in makeup. But good on Rodriguez for pursuing something important to him, and there may just be an entire makeup collection for men to follow after the Blur Stick.