Is This Who Alex Rodriguez Is Trying To Date Now?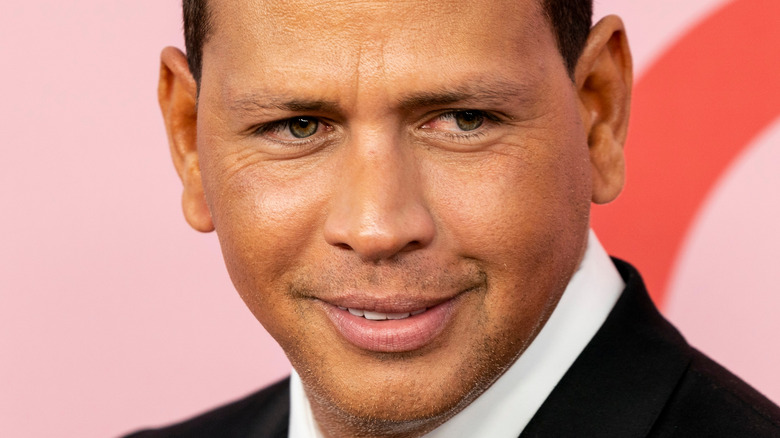 Shutterstock
Alex Rodriguez might be ready to move on. When the former baseball player and his then-fiance, Jennifer Lopez, split before they could tie the knot, plenty of fans were surely shocked. The two had so much in common, but in the end, there were also red flags that might have doomed a potential happily-ever-after.
Those who adore either (or both) the athlete and the singer were also likely surprised when Lopez started to rekindle her relationship with her ex Ben Affleck. In fact, the pair was apparently in contact again even before Lopez and Rodriguez's relationship ended. The fact that the exes might be getting back together (and the fact that the situation seems pretty messy) has apparently caused Rodriguez a great deal of pain.
However, it now looks like he may be trying to put his heartbreak aside and is, instead, thinking about finding someone new for himself. In fact, it turns out that A-Rod sent a DM to a certain someone that could be interpreted as a rather flirty gesture. But who was the woman who received the unexpected message from Rodriguez? Well, she happens to be in the spotlight as well. She's also someone who has a very good reason for not dating A-Rod. Scroll down to see who got a "U Up?" message from the baseball figure.
Alex Rodriguez told this talk show host, "great feed"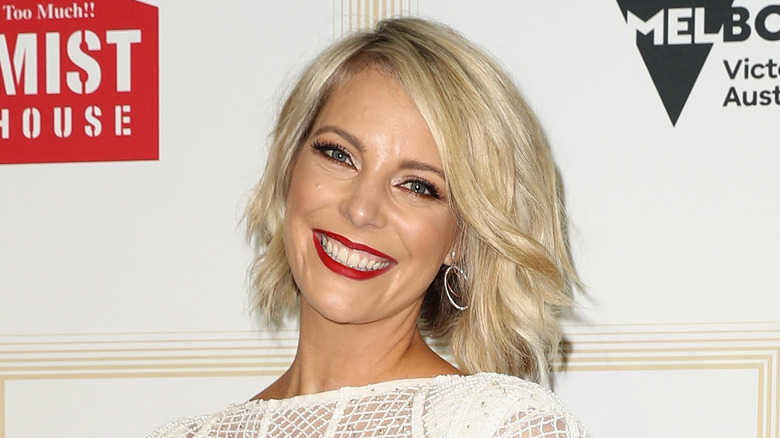 Ryan Pierse/Getty Images
Following Alex Rodriguez's split from Jennifer Lopez, it seems as if he might have has his eye on someone new. That someone is Belinda Russell, a television personality from Australia, per the Daily Mail. How do we know that? The "Today Extra" host has revealed that Rodriguez slipped into her Instagram DMs. Russell explained exactly what had happened, saying, per the Daily Mail, "I woke up this morning, checking the socials and in my requests there was a message from Alex Rodriguez. As in A-Rod. As in J.Lo's ex." Rodriguez was apparently prompted to send Russell a private message after she shared a clip of herself dancing at work. He, in turn, sent her a compliment, telling her, "Great feed!!!" Russell reacted by telling her co-host, "All I can say is ... he likes great content ... He just said great feed!"
After asking Rodriguez to get some of his many followers to follow her as well, Russell addressed a question as to whether A-Rod was "hitting on her," and replied, "He's surely not [hitting on me]. He just likes my videos." She also added, "I'm very happily married."
While Rodriguez didn't actually ask Russell out on a date (that we know of), he definitely seems to be getting out there again. But if he is, indeed, interested in asking someone out in a romantic way, maybe he should make sure that the next person he DMs is single first.