Huge Red Flags That Hinted J.Lo And A-Rod's Relationship Was Ending - Exclusive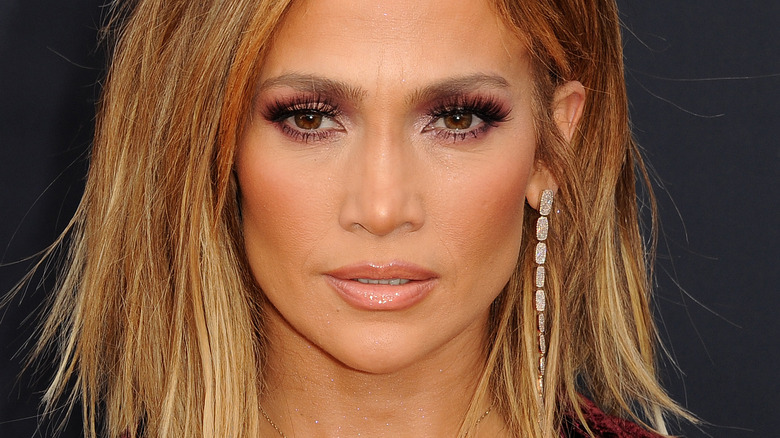 Shutterstock
One of the latest relationships to bite the dust in 2021 is the longtime romance of Jennifer Lopez and Alex Rodriguez. The couple's April statement confirming their decision to break up came as a bit of a shock. After all, they had only gotten engaged a little over two years ago. Rodriguez popped the question in 2019 during a seaside stroll with a diamond ring estimated to be worth at least $1 million.
Fans could not have been happier for the couple, perhaps particularly given that they each had a string of failed relationships in their past. Lopez has been engaged five times and married three. Rodriguez could relate in that he had gone through his own messy divorce. Things took a sharp turn when rumors began to swirl about Rodriguez's alleged wandering eye. Then Rodriguez purchased the Timberwolves, a Minnesota-based sports team — where he would reportedly be living. Rumor has it that was the final straw; J.Lo could put up with a lot, but she wasn't going to budge when it came to moving.
To find out what other red flags we might have missed, Nicki Swift spoke to Cathy Spaas, a coach to professional performers, artists, and creatives — and what she had to say was definitely eye-opening. Check it out below.
J.Lo and A-Rod had a lot of problems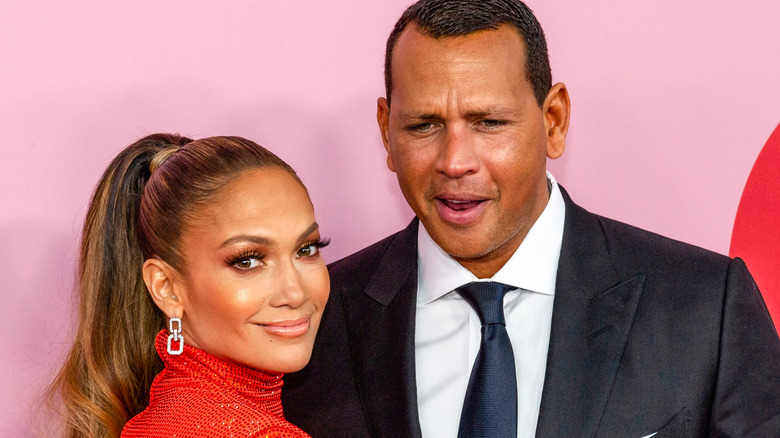 Shutterstock
According to confident body language expert Cathy Spaas, it's no surprise Jennifer Lopez and Alex Rodriguez's relationship came to end. When speaking to Nicki Swift, Spaas outlined a series of red flags over the past few years that indicated the end was coming. For starters, the very nature of their high-profile careers made the relationship tough. "The pressure they experience in their professional life can get very exhausting," she explained.
"Celebrity couples in a demanding environment experience all the same challenges that we in 'normal life' do," Spaas added, "but not only do they have an extra 1000-pound gorilla on their shoulders pressuring them to perform, also their every move is put under a gigantic microscope. Being this exposed to the opinions of the rest of the world makes them even more vulnerable for low self-esteem and doubting their relationship."
Spaas also noted that as soon as Rodriguez became linked to Madison LeCroy in March — the "Southern Charm" star claimed he DMed her but nothing physical happened — things seemed to change. 
"From March, the only picture that was shared together on social media was from Alex Rodriguez, a promotional picture to promote their shared business interests," said Spaas, adding, "by mid-April, Jennifer Lopez gave her clearest sign that she was willing to move on by sharing a selfie without her engagement ring."
While Lopez's social media moves are definitely a hint, Spaas thought there was another red flag in J.Lo and A-Rod's romance.
Alex Rodriguez's 'flirtation' was definitely an issue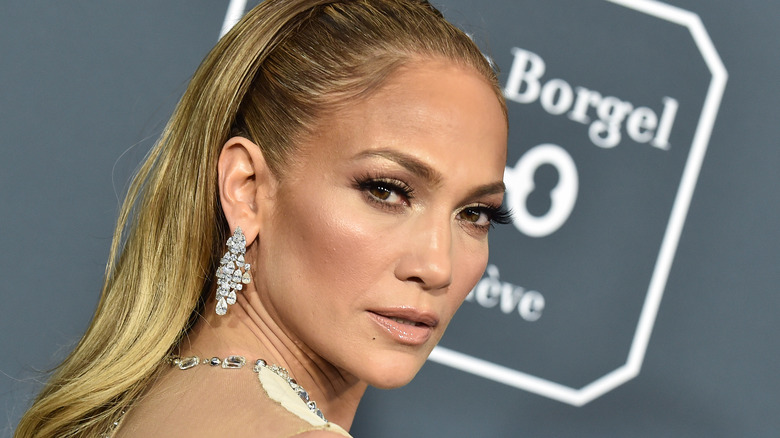 Shutterstock
After breaking down the significance of Jennifer Lopez and Alex Rodriguez's social media habits and the intense stress of their careers, body language expert Cathy Spaas informed Nicki Swift that A.Rod's "flirtation with Madison LeCroy of 'Southern Charm'" likely affected Lopez due to past infidelity in her relationships.
While acknowledging that A-Rod had not "technically cheated," Spaas noted, "As Jennifer Lopez has experienced cheating before with previous partners, there is no doubt this had an impact on her trust in her partner." (J.Lo has spoken out about Diddy's infidelity; Caspar Smart reportedly cheated on her; ex-husband Marc Anthony denied claims of infidelity.)
Spaas added that J.Lo "has been very open about her years of working with therapy, and her self-esteem growing during that time," so finding out "that she attracted yet again a man who challenged her in trusting other people" was likely a huge blow.
It's not all bad news, though, because Lopez seems to be doing okay. "It appears from Jennifer Lopez's body language in the photographs she has shared since April, that she has looked defiant and strong," said Spaas. "Maybe it's about time that she starts giving herself acceptance and love ... so she can finally see that she is perfect the way she is, and she doesn't need a man to confirm that."