Whatever Happened To Courtney Thorne-Smith?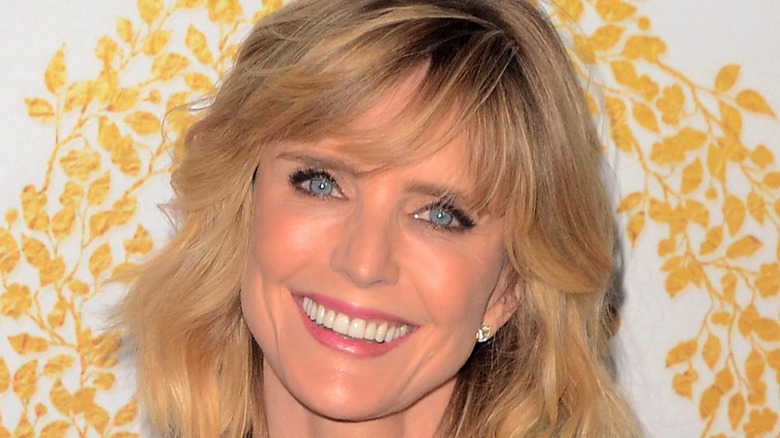 Shutterstock
Back in the 1990s and 2000s, you could hardly turn on your TV without seeing Courtney Thorne-Smith. She burst onto the scene in 1992 as Alison Parker on "Melrose Place." Her character appeared to be the girl next door but, as the series went on, her issues with men, her job, and alcohol popped up. Thorne-Smith left "Melrose Place" in 1997 at which point Alison Parker left the infamous apartment complex to go to rehab in Atlanta, per Zimbio.
Thorne-Smith didn't take a break after "Melrose Place." In fact, she was cast on another wildly popular show of the era: "Ally McBeal." She played Georgia Thomas, the long-suffering wife of Gil Bellows' Billy. Thorne Smith said playing Georgia was hard, because "the audience really sort of really wanted Ally and Billy to end up together," per ABC News. Her character was written off the show at the beginning of season four in 2000 but was brought back for guest appearances.
Thorne-Smith's success streak didn't stop there. Next, she jumped over to ABC to play Cheryl on "According to Jim" opposite Jim Belushi from 2001 to 2009. In 2010, she was cast as Jon Cryer's love interest on "Two and a Half Men," where she appeared in 52 episodes through 2015.
By this point, Thorne-Smith has worked enough to never need to again if she didn't want to. So what's she up to today? Keep reading to find out.
She got married, had a baby, and played a role in a series finale of a beloved show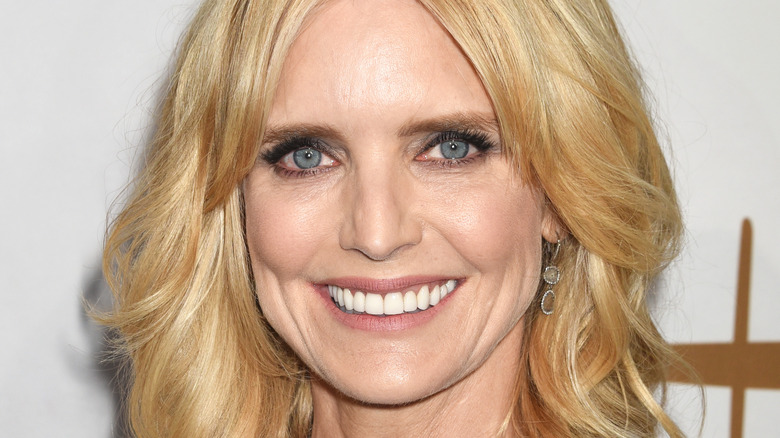 Shutterstock
Having been a series regular on four long-running television series dating back almost 30 years, Courtney Thorne-Smith has had a great career. Her personal life has been a bit more complicated. 
She used to date her on-screen boyfriend Andrew Shue back in the early 1990s. She married geneticist Andrew Conrad impulsively in 2000 while on vacation in Hawaii. They divorced seven months later, per People. Then, in 2004, she was set to marry Dr. Robert Andrews and bailed on that within weeks of the wedding, per OK! magazine. Thorne-Smith got her happy ending when she married Roger Fishman, the president of marketing firm Zizo Group, on January 1, 2007. She gave birth to their son, Jacob Emerson Fishman, on January 11, 2008, per People.
More recently, Thorne Smith appeared in the series finale of "Mom," as Sam, the AA sponsor of Adam. "There were so many people on the crew who were on 'Two and a Half Men.' It was crazy fun," she told the New York Post. "Multi-cam sitcoms are my favorite kind of work. You're together with the cast. You only film two days, three days; you're hanging out and chatting. My time on 'Mom' was a reminder of how I lived that life." Thorne-Smith concluded, "Sitcoms are the one job in this business where you can have a good work-life balance."